Posted on March 28, 2014 at 3:47 PM, updated March 31, 2014 at 2:45 PM Print
Washkewicz College of Engineering
Thursday, April 10
10:00 a.m. - 5:00 p.m.
Fenn Tower Ballroom, 3rd Floor
1983 East 24th St., Cleveland, OH 44115
Join us for this exciting event to meet our students and faculty and see the cutting-edge research performed by the College.
The Research Day Celebration includes morning and afternoon research poster sessions, laboratory tours and presentations.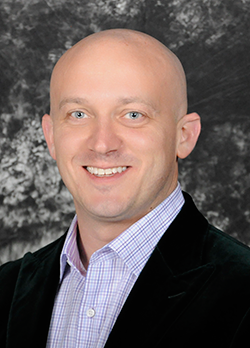 The keynote speaker is Matt Hlavin, President and CEO at Thogus, CEO at Radiation Protection Technologies (RPT), CEO at Rapid Prototype and Manufacturing LLC, and CEO at JALEX Medical.
Lunch is provided. Space is limited so please RSVP for the keynote speech on or before Friday, April 4, by contacting Joanie Hundt at j.hundt@csuohio.edu or 216.687.2558.
Agenda
Fenn Tower (3rd floor Ballroom)
10:00 - 11:30 a.m. Poster Session I
11:30 a.m. - 12:00 p.m. Break
12:00 - 1:30 p.m. Luncheon and Keynote Speech by Matt Hlavin
1:30 - 3:00 p.m. Poster Session II
Fenn Hall (Engineering Building, formerly known as Stilwell Hall)
10:30 - 11:30 a.m. Research Laboratory Tour I
2:00 - 3:00 p.m. Research Laboratory Tour II
2:30 - 5:00 p.m. Research Presentations, Room 103