Posted on January 3, 2019 at 10:54 AM, updated January 3, 2019 at 10:54 AM Print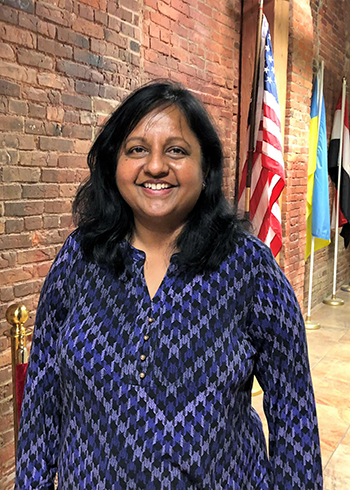 Radhika Reddy ended up in Cleveland by accident in 1989. She was helping a friend fill out paperwork for a Rotary International scholarship when her friend changed her mind. Although Reddy had not thought about emigrating and was 10 years into a banking career in her homeland of India, she decided to apply for the award herself. She ended up completing master's degrees from both Cleveland State University (Masters of Accountancy) and Case Western Reserve University (MBA), and has made Northeast Ohio her home ever since. 
Today, Reddy is a formidable business leader in Cleveland, while also earning national notice for her expertise in real estate and economic development finance. 
Reddy and fellow CSU alumna Irene Zawadiwsky are the founders of Ariel Ventures LLC, which includes four other 100 percent women-owned and minority firms. Headquartered near downtown Cleveland, the firm provides finance, economic development and information technology consulting services.
Reddy's knowledge of international business has led her to publish and speak throughout the world, including presentation of her article "Global tax incentives for renewable energy" to 350 delegates from 40 countries at the Asian Pacific Conference on International Accounting in Brazil. She also serves on the Ohio Governor's Asian American Advisory Board and was a finalist for Ernst and Young's 2014 Entrepreneur of the Year award.
Reddy is a former member of the CSU Foundation Board of Directors and was named to the University's 2018 Fascinating Alumni list in recognition of her business success and service to campus.