Posted on April 2, 2018 at 12:18 PM, updated April 2, 2018 at 1:17 PM Print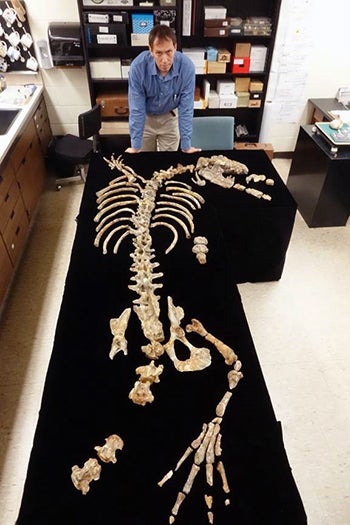 New evolutionary discoveries in the origin of whales will be the topic of the next edition of CSU's Multidisciplinary Research Seminar Series, April 6.
The talk, sponsored by the Office of Research, will feature Dr. J. G. M. "Hans" Thewissen, the Ingalls-Brown Professor of Anatomy and Embryology at the Northeast Ohio Medical University.
Thewissen will discuss the remarkable recent discovery of fossil evidence that documents the evolution of whales from land mammals to aquatic mammals, and the synergistic roles played by researchers in geochemistry and sensory biology in making the discovery.
The event, which is free and open to the public, will be held from 12 p.m. to 1:15 p.m. in Parker Hannifin Hall, Rm. 104.
The Office of Research created the CSU Multidisciplinary Research Seminar Series to promote multidisciplinary and collaborative risk taking to solve the broad challenges in our increasingly complex world. To learn more, visit www.csuohio.edu/research/multidisciplinary-research-seminar-series.
###