Posted on January 20, 2022 at 1:38 PM, updated January 20, 2022 at 2:57 PM Print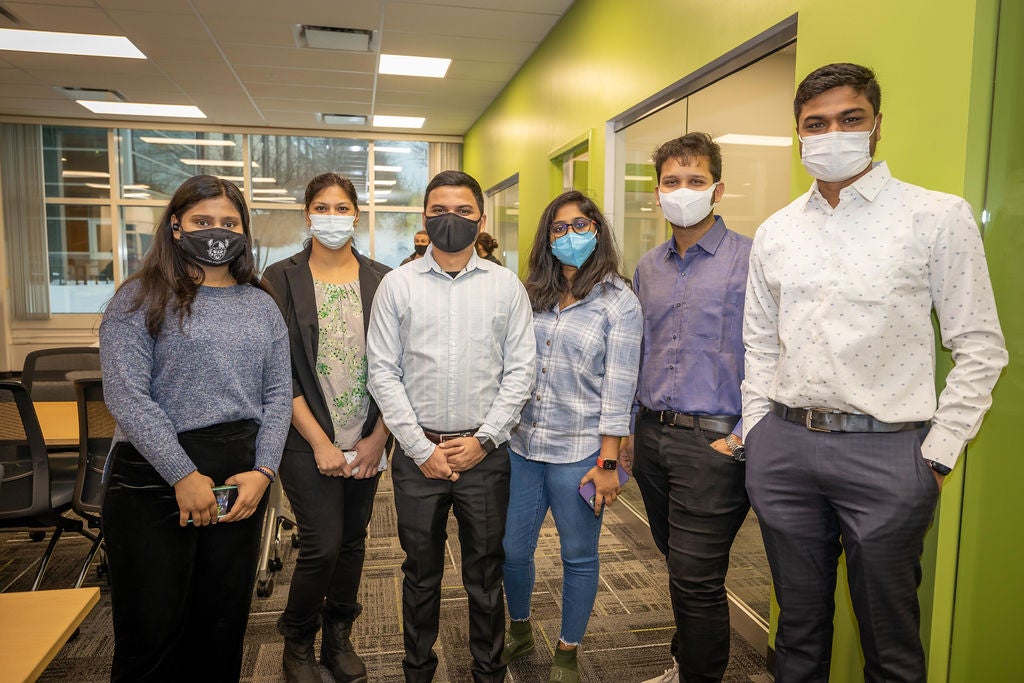 On Thursday, January 20, students, faculty and staff took part in the official grand opening of the new Information Systems Team Lab. Located on the lower level of the Monte Ahuja College of Business, the state-of-the-art facility offers students a dynamic area for collaboration in large and small groups, practice and perfect their skills in data science, business analytics, programming/coding and more.
Following welcome remarks from CSU's Kenneth Kahn, Ph.D., dean of College of Business, Laura Bloomberg, Ph.D., provost and senior vice president for academic affairs performed the ribbon-cutting ceremony. Self-guided tours of the facility followed for all attendees.
Conference/breakout rooms are adorned with high-definition video and conferencing technology, whiteboard walls and more. The common area offers comprehensive computer workstations, semi-formal seating arrangements (mobile tablet chairs, nesting furniture) for meetings, trainings and projects, and a podium for speaking engagements.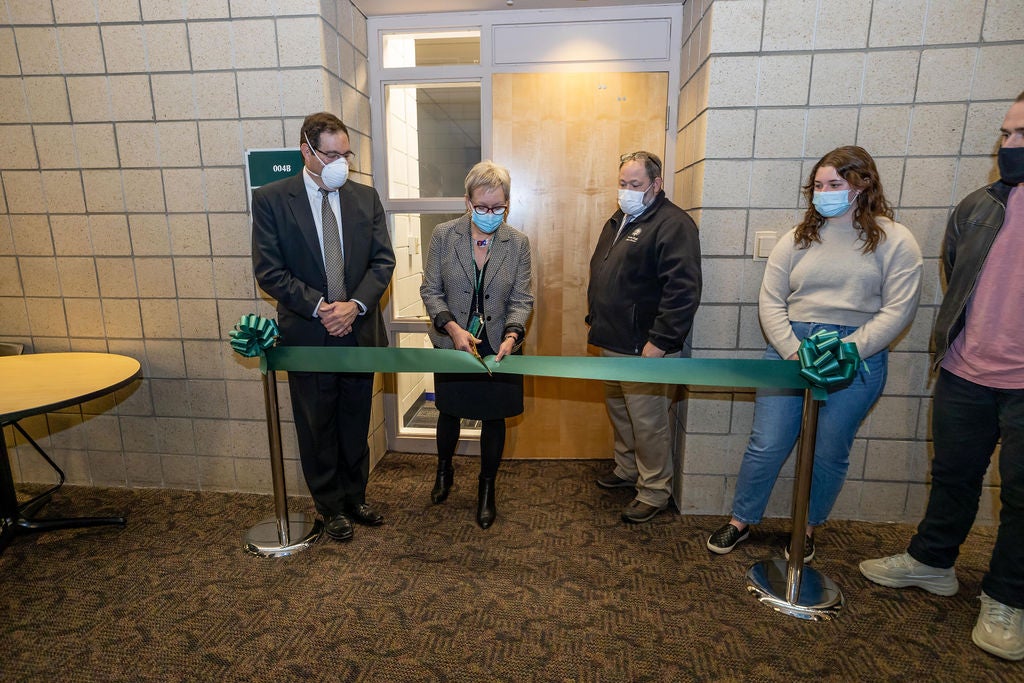 "It is important that we have facilities that help accentuate the learning experience," Dr. Kahn noted during the ceremony. "We are really excited at our work with the Information Systems department to create this lab, which reflects the current thinking of how teams work."
Dr. Bloomberg echoed those sentiments prior to her cutting the ribbon, adding that learning environments are critical to students' long-term empowerment and impact in the workforce.   
"As a lifelong educator, I'm always excited when we reimagine, reinvent and rethink how we deliver educational opportunities," Dr. Bloomberg said. "That's how we stay relevant to our graduates and continue to have an impact on and serve the region."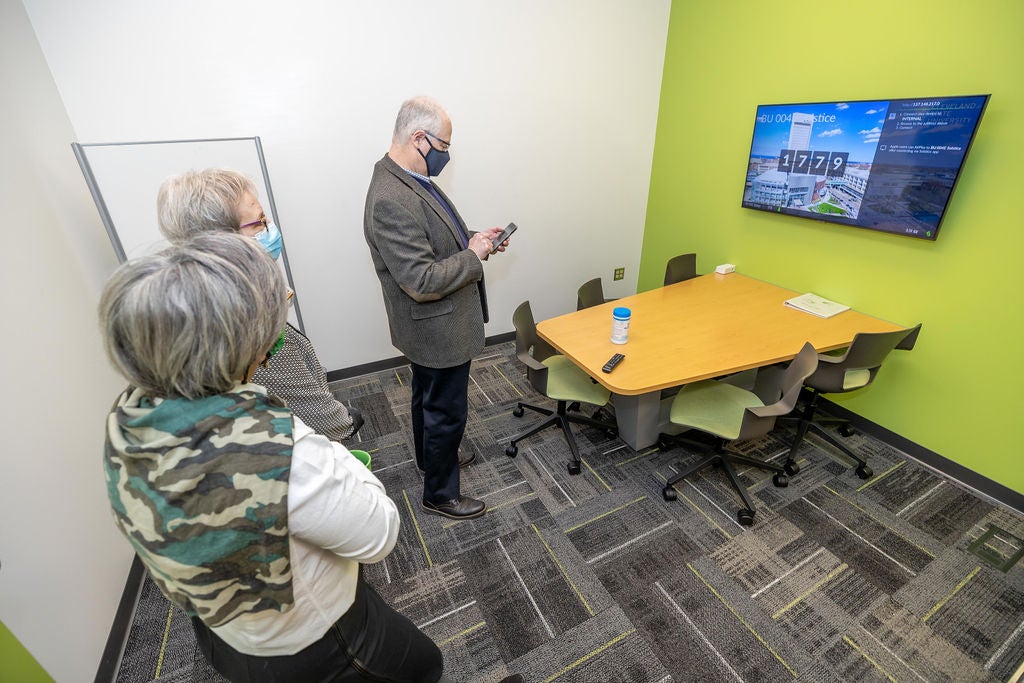 The IS Team Lab quietly opened last semester, but the way that the venue reflects modern-day business workplaces speaks quite loudly. That was precisely the point, according to Ray Henry, Ph.D., Ahjua associate dean for faculty affairs and research and the former dean of information services.
"The goal has always been to create a space that reflected the real professional environments that people are going to work in," Dr. Henry said of the lab, curated fully through reinvestment of lab fees. "We imagined a noisy immersive lab, not a traditional lab, and we got one. This day was a long time coming."