Posted on October 2, 2017 at 3:40 PM, updated October 2, 2017 at 3:43 PM Print
Office of Research hosts Mark Souther for Multidisciplinary Research Seminar Series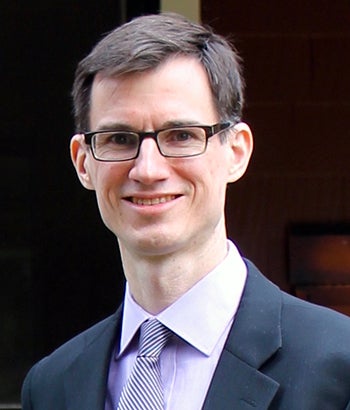 Professor of History Mark Souther is the featured speaker for the second installment in the Multidisciplinary Research Seminar Series, presented by Cleveland State University's Office of Research. Professor Souther will discuss his changing mindset as a humanities researcher in a seminar titled "Mining the Possibilities: Collaborative Prospects in the Digital Humanities" at Parker Hannifin Hall at noon on Oct. 6.
The research seminar series was created to promote an environment that encourages multidisciplinary and collaborative risk-taking to solve the broad challenges in our increasingly complex world. Professor Souther will draw on his experience in digital humanities research to describe the challenges and rewards he encountered collaborating with scholars in and beyond his own discipline.
Professor Souther is the Director of the Center for Public History + Digital Humanities at CSU, which continues nearly a decade of innovation in location-based mobile apps. He has authored or edited three books, including the forthcoming "Believing in Cleveland," and maintains an active applied research agenda currently highlighted by development of a sustainable digital humanities platform for adoption in developing nations. In addition to other funded research, he has served or is serving as principal investigator for two National Endowment for the Humanities digital humanities grants.