Posted on May 14, 2014 at 2:41 PM, updated May 14, 2014 at 2:41 PM Print
Associate Professor Milena Sterio, a leading expert on international law, has been promoted to the position of associate dean for academic enrichment at Cleveland State University's Cleveland-Marshall College of Law.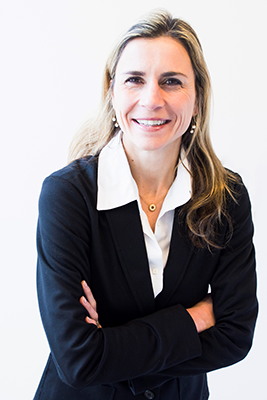 Sterio, the Charles R. Emrick Jr. - Calfee Halter & Griswold Professor of Law, has been a faculty member at Cleveland-Marshall since 2006, and is nationally known for her work on maritime piracy.
"Professor Sterio brings a set of competencies that are particularly well-suited to this position as it has evolved over the last few years," said Cleveland-Marshall Dean Craig M. Boise. "I look forward to her working with our faculty to enrich both the internal and external intellectual life of Cleveland-Marshall."
As a maritime piracy law expert, Sterio has participated in meetings of the United Nations Contact Group on Piracy off the Coast of Somalia. She is a member of the Piracy Expert Group, an academic think tank functioning within the auspices of the Public International Law and Policy Group, and is one of six permanent editors of the prestigious IntLawGrrls blog. Sterio has presented her paper on the legality of the United States' use of drones in the war on terror to groups throughout the country, including at the International Criminal Law Interest Group Annual Workshop.
In the spring of 2013, Sterio was selected as a Fulbright Scholar, spending the semester in Baku, Azerbaijan, at Baku State University. While in Baku, she had the opportunity to teach and conduct research on secession under international law as it related to the province of Azerbaijan, Nagorno-Karabakh.