Posted on August 9, 2023 at 10:03 AM, updated August 29, 2023 at 3:09 PM Print
Metin Uz, Ph.D. Awarded $2.3 Million NIH Grant for Urology Research
Earlier this year, Assistant Professor in Chemical and Biomedical Engineering Dr. Metin Uz was awarded The Stephen I. Katz Early Stage Investigator Research Project Grant from The National Institute of Diabetes and Digestive and Kidney Diseases (NIDDK) to support new research in his laboratory to apply his nerve regeneration research to treat stress urinary incontinence. Since then, Uz has been working hard to develop implantable and biodegradable flexible electronic devices to stimulate stem cells and use them as therapeutic tools for tissue regeneration, particularly neural tissue applications.

A simple discussion with Dr. Margot Damaser, Professor of Biomedical Engineering at the Cleveland Clinic Lerner College of Medicine and Deputy Director of the Advanced Platform Technology Center at the Louis Stokes Cleveland VA Medical Center, sparked Uz's main interest in urological research. Following a technical talk that he gave to Cleveland Clinic Foundation – Lerner Research Institute (CCF-LRI) when first hired by Cleveland State University (CSU), it was at that point he discovered a mutual interest in applying electrical stimulation to modulate tissue regeneration with Damaser. Damaser said "One of the most fulfilling parts of this job is to interact with young investigators. I believe talks and presentations are great opportunities to learn more about their work and establish fruitful collaborations with complementary expertise. I think Dr. Uz did a great job in presenting his research agenda at CCF-LRI, which I still remember, showing the potential of his work that resulted in this successful award and ongoing collaboration."
According to Uz, the overall goal of the project is to develop a biodegradable and implantable piezoelectric platform that can provide wireless, local, and on-demand mechano-electrical stimulation of pudendal nerve upon applied mechanical forces for postoperative stress urinary incontinence (SUI) treatment. This unconventional approach will challenge the standard paradigm by modulating injured neurons and endogenous cells via local mechano-electrical cues created by rehabilitative exercise movements. In the long run, this piezoelectric platform technology has the potential to be synergistically combined with Kegel exercises to promote pudendal nerve regeneration and provide a positive impact on the economic and societal needs of patients with SUI.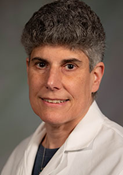 "At that point in time, my research was more focused on understanding stem cell behavior under different electrical stimulation conditions while Dr. Damaser (left) was using electrical stimulation to directly modulate a specific nerve, called pudendal nerve, to treat SUI," he said. "Dr. Damaser is a very well-respected researcher in the urology field and has extensive experience in studying urinary incontinence and pelvic floor dysfunction along with in vivo models of SUI. After my discussions with her, I started thinking more about how to bring my engineering perspective to the urology field by developing novel implantable platforms.
For context, SUI, the most common subtype of urinary incontinence (UI), is a significant health problem in the U.S. and worldwide, affecting millions of women. Approximately 30 million U.S. women experience SUI, adversely affecting their quality of life by causing loss of self-confidence, social isolation, anxiety, depression, deterioration in sexual energy, and decreased physical activity.
Severe pelvic floor tissue and muscle damage can be observed because of the compression, stretching, tearing, or crushing during vaginal delivery. These events may result in pudendal nerve (PN) entrapment and injury, resulting in the downregulation of regenerative cytokines/neurotrophins subsequently followed by denervation of the external urethral sphincter (EUS), the striated muscle of the urethra, leading to SUI development.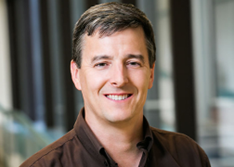 In April 2022, Uz invited Dr. John Rogers (left) of Northwestern University, a world-renowned expert in implantable devices and neurostimulation. He gave a talk for the annual Bell Lecture series presented by the Chemical and Biomedical Engineering Department at Cleveland State. During his visit, Damaser and Uz talked with Rogers about the project idea, which he found very interesting. Rogers said "It was a great pleasure to visit CSU for the annual Bell Lecture, learn more about the ongoing research initiatives and connect with scientists/researchers contributing to the field at CSU." He continued by saying, "The idea of developing a novel piezoelectric platform that can stimulate nerve upon specific exercise movements was very exciting. There are certainly areas where I can contribute and provide guidance in this project and I see the complementary expertise coming together for the project objectives."
At that point, the research team was complete with plenty of expertise for the project, and Uz became officially affiliated with CCF-LRI to have access to their facilities to accomplish this project.
"I personally think that I am fortunate to have a chance to get connected with such great collaborators," said Uz. "I truly think that Dr. Damaser is one of the best mentors and collaborators that any early-stage investigator can wish to work with in the field of urology. Likewise, I sincerely think it is a privilege to collaborate and work with Dr. Rogers and learn from his expertise and research experience in implantable devices."
With an eye on the future, Uz firmly believes that research on biodegradable and implantable piezoelectric devices can make a significant difference in the long run. 
"It can provide local mechanoelectrical stimulation of pudendal nerve upon Kegel exercise for SUI treatment is at an early stage as of now," he said. "However, in the long term, the successful completion of this project will introduce a novel device platform that can help women with SUI and will generate new paradigms, significantly impacting the urology field and its clinical practice."
The response to the research has been positive, with many investigators and physicians xcited about how this could shape the future of urology.
"The project idea has been found very innovative and translational by many people in the urology field," said Uz. "I believe this project will lead to the development of a simple, inexpensive, easy-to-use, yet broadly applicable and commercially viable platform/interface that will facilitate technological translation to clinic and have societal impact."
Despite the successes and praise so far, Uz is quick to give credit to those who have helped him along the way, noting his colleagues have been instrumental throughout the process. 
"I think it would not be possible to receive this project award without the support of my collaborators, Dr. Damaser and Dr. Rogers. Their contribution to this project is invaluable. In addition, I am very grateful for the support that NIDDK provided for this project. I also would like to thank the trainees in my lab putting incredible effort to our research agenda as well as the Department of Chemical and Biomedical Engineering, the Washkewicz College of Engineering and CSU for all the support they provided for our research."