Posted on January 17, 2023 at 12:41 PM, updated January 31, 2023 at 12:20 PM Print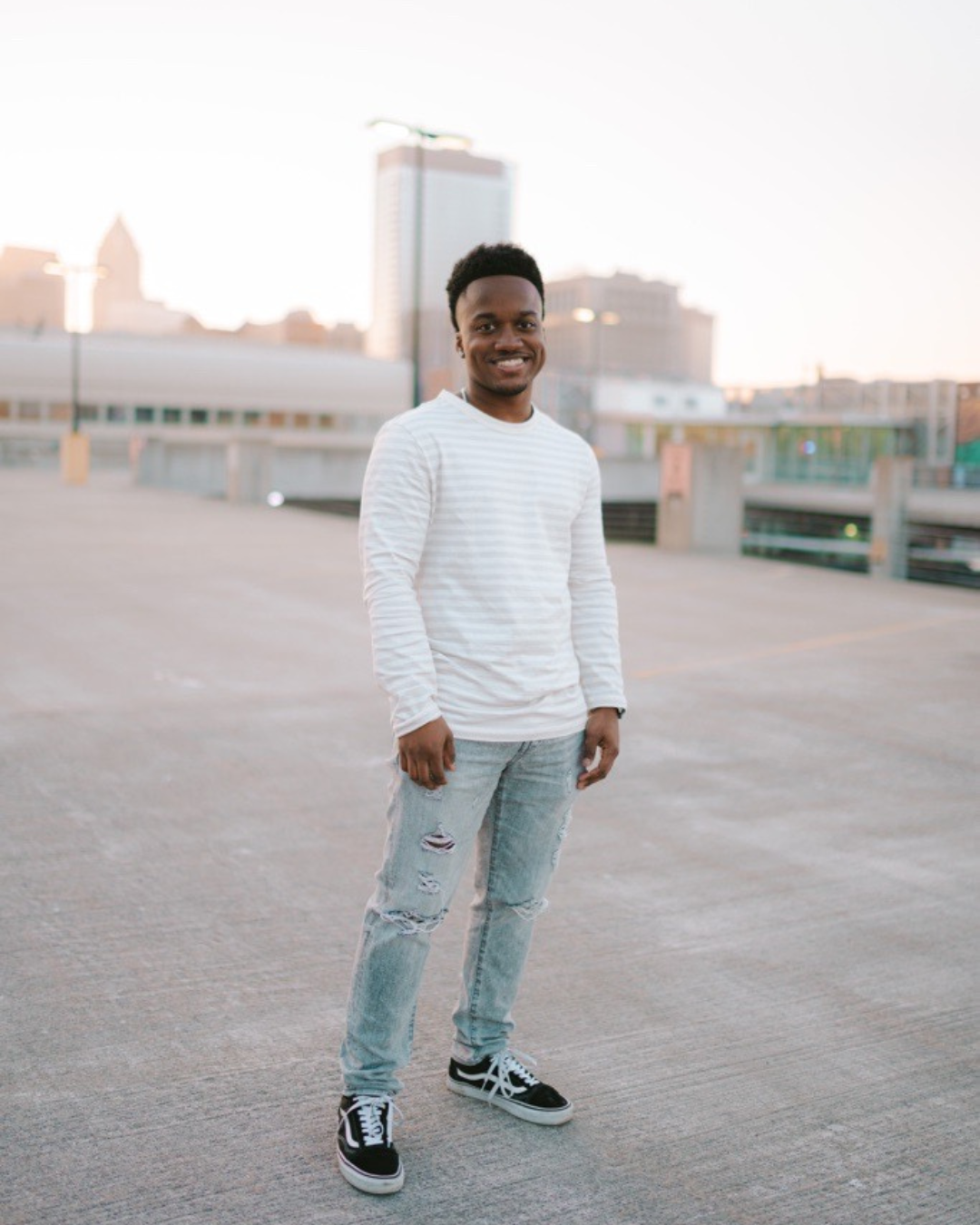 Deandré Patrick is a gifted storyteller and avid sports fan who has always dreamed of combining these two passions. His fascination with sport and story led him to Cleveland State University, where he will soon graduate with a BA in Journalism and Promotional Communication from the Levin College of Public Affairs and Education's School of Communication.
With a major in promotional communication and minor in digital content production, Deandré hopes to graduate and find a career path in professional sports, while also supporting his neighbors through vocational ministry. And he is well on his way to this dream: he is currently a Content Creator for the NBA's Cleveland Cavaliers; interns at CSU in photography and video production, and also serves on the ministry team of his church.
An education from CSU does more than provide students like Deandré with knowledge, it also serves as a platform for pursuing career and life goals beyond the classroom. Deandre said that his time at CSU has really helped solidfy the foundations (and networking) of his budding career. 
"CSU has provided networking opportunities that I definitely would not have gotten outside of this environment," he said. "I [have] learned three keys to success [at CSU]: Networking; being willing to try new things; and being okay with failure."
Deandré's mindset and courage are the insignias of student success and what it means to be a Viking. To say that the sky is the limit for Deandre would be an understatement.