Posted on December 5, 2018 at 4:41 PM, updated December 6, 2018 at 2:49 PM Print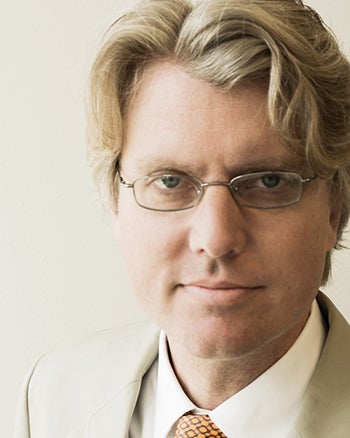 Mark Sundahl, a professor of law with Cleveland State University's Cleveland Marshall College of Law, has been appointed by Jim Bridenstine, administrator of the National Aeronautics and Space Administration, to the Regulatory and Policy Committee of the NASA Advisory Council. The Committee will provide advice and expert counsel regarding the policy and regulatory changes that are needed to assist NASA in its mission to increase humankind's understanding and use of outer space. 
The Committee was formed in 2018 and will focus on leveraging the strengths of the private sector in the development of human activity in Earth orbit, on the Moon, and eventually on Mars and other celestial bodies. The NASA Advisory Council was created by Congress in 1977 to provide outside technical expertise and scientific support to enhance NASA's mission. The Council is made up of multiple topic specific committees which also include Aeronautics, Human Exploration and Operations and STEM Education among others.
Sundahl is an international expert on space law and policy and currently serves as director of CSU's Global Law Space Center, one of the first academic research centers focused on laws governing outer space. He has also been involved in many domestic and international initiatives in the field, including the ongoing work of the Hague Working Group on the Governance of Space Resources and the United Nation's Space Learning Group. He has also served as chair of the FAA's International Space Policy Working Group and as an advisor to the U.S. Delegation to the UN Committee on the Peaceful Uses of Outer Space.