Posted on June 18, 2020 at 3:48 PM, updated June 18, 2020 at 3:48 PM Print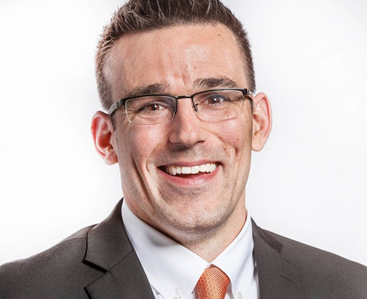 ​​​​​​​
Degrees: 
Masters of Public Administration, Levin College - Cleveland State University
​​​​​​​B.A., Urban Studies, Levin College - Cleveland State University
Where are you currently residing? 
Sandusky, Ohio 
 
Where are you from? 
Lorain, Ohio 
 
Current Employment: 
Position Title/ Place of Employment: Development Coordinator at PIRHL Development 
Job Duties:
My job duties include assisting the Development Project Managers in the execution of real estate development projects, from financial closing, to design and development, to substantial completion. I work within several different deal structures market rate, 4% Low Income Housing Tax Credit (LIHTC), and 9% LIHTC deals. Currently I am working on four development projects that total over 1,000 housing units with total development costs in excess of $65 million dollars. 
 
Volunteer Experience:  
I serve on the Executive Committee of the Erie County Democratic Party. I also volunteer at the Ohio Veterans Home in Sandusky, Ohio with my certified therapy dog Byner. 
Why did you decide to attend Levin?  
I decided to attend Levin because I was interested in Metropolitan Rust Belt cities, and much of the scholarship coming out of the school was related to those issues. As a kid growing up in shadows of the smoke stacks in Lorain, Ohio, I saw the effects of globalization on industry and wanted to learn how cities adapted and what leaders could do to affect that change. So, naturally, Levin was a great fit. 
 
What's your favorite Levin memory?  
I would have to say the Columbus Seminar class of 2014. One of our assignments was to research correspondence from the Voinovich archives relative to a public policy matter of the times, and present the findings to the Governor himself. That is one of the things that I loved about Levin—the  unparalleled access to decision makers. Presenting to the Governor was one of the highlights of my education. 
 
What piece of advice do you have for current Levin graduate students?  
Find your passion. The MPA curriculum at Levin really allows students to explore themselves and find what they are passionate about. For me, I was always curious about how places changed over time and the means by which places reinvent themselves. This led me down the educational path of economic development, and now to my career in the real estate development industry. 
 
What's one thing someone would be surprised to learn about you?  
I love the Phantom of the Opera and Newsies the musical. 
 
What issues are you passionate about/what inspires you? 
I am passionate about affecting change in communities through my work in real estate development, as well as my work organizing in local political races. I think that we are at a point in time where no less than the future of the republic is at stake, and I work tirelessly to elect people that respect the institutions of government. I am also passionate about my work in developing high quality affordable housing. One of the things that I learned at Levin is how much housing affects the well-being of people, families, and communities. Through the work that I do every day, we are able to develop safe, affordable communities, and that has an impact on the lives of the families that live in our communities. 
 
Who is your hero and why?  
I have many heroes—one of which is Barack Obama; he is the man that inspired me to pursue a career in contributing to the public good. Not only did he influence my career, he conducted himself and executed the Office of the Presidency with dignity and grace in the face of covert and overt racism and obstructionism.