Posted on July 22, 2019 at 4:06 PM, updated July 22, 2019 at 4:07 PM Print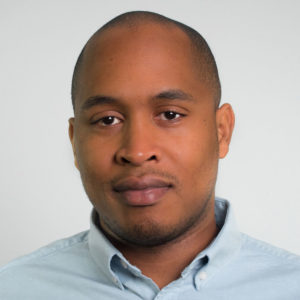 Degrees:
Ph.D., Criminology, University of Delaware
M.A., Social Sciences with a concentration in Demographic and Social Analysis, University of California, Irvine
B.A., Urban Services Administration, Levin College of Urban Affairs – Cleveland State University
When did you graduate? 
2005
Where are you currently residing?
Baltimore, Maryland
Where are you from?
Buffalo, New York
Current Position/Place of Employment: 
Research Associate, Vera Institute of Justice
Job Duties: 
I conduct applied research on an array of issues related to corrections and sentencing policies and practices in pursuit of a more just and equitable criminal justice system. I lead and execute primarily qualitative research studies throughout a project's lifecycle, including research design, moderating and supervising fieldwork, data analysis, report-writing, and presenting findings and recommendations. My overarching interest is to conduct research that sheds light on the lives and experiences of those impacted by the criminal justice system.
Why did you decide to attend Levin?
I transferred to Cleveland State at the beginning of my sophomore year specifically to attend the Levin College. I was drawn to the faculty and curricula of the College's programs, the urban location, and the reality that the city of Cleveland truly is your campus. It did not hurt, that I'm a die-hard Indians fan -- Go Tribe!
How did your experience at Levin influence your career path? 
My experience at Levin entirely shaped my professional and academic trajectory. I became interested in social science research because of professors like Win Weizer. Dr. Larry Keller is the best teacher -- at any level or institution -- that I have ever had, as he demanded that students think critically about issues and how to solve them. Plus, I met some lifelong friends and colleagues during my time at the Levin College.
What is your favorite Levin memory? 
Both the Columbus and Washington Seminars!
What piece of advice do you have for current Levin graduate students? 
Read every day, and reach out to and become active in the local NE Ohio community. This will enhance your academic experience and will be a boon to your career.
What was the most valuable lesson you learned at Levin? 
"You don't have anything to lose but your dignity" -- Dr. Larry Keller
What inspires you about Northeast Ohio? 
Although I'm from Buffalo, NY and have lived all over the U.S., Cleveland is my second home. NE Ohio has the most genuine people that I have ever met, and there is a strong sense of local pride.
In your opinion, what is Northeast Ohio's best kept secret? 
Lake Erie, seeing it from Cleveland makes it feel like an ocean. Sitting by the lake and watching storms roll in never gets old.