Posted on March 22, 2019 at 3:26 PM, updated March 22, 2019 at 3:26 PM Print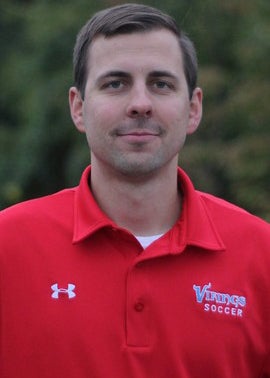 Degrees:
Master of Public Administration, Levin College of Urban Affairs – Cleveland State University
B.A., Nonprofit Administration, Levin College of Urban Affairs – Cleveland State University
B.A., Political Science, Cleveland State University
When did you graduate?
Graduate - 2010
Undergraduate - 2008

Where are you currently residing?
Cleveland, Ohio
Where are you from?
Cleveland, Ohio
Current Employment
Position/ Place of Employment: Director of Real Estate, University Circle Incorporated (UCI)
Job Duties:
Assist in managing the growth of the University Circle property portfolio.
Assist the VP of Community Development with property purchases, sales, and land-leases within the University Circle and Greater University Circle neighborhoods.
Perform lead research function on all property transactions working with the VP of Community Development, UCI colleagues, consultants, and community development partners.
Work with the UCI team on the execution of the organization's strategic plan, particularly as it pertains to activation and neighborhood alliances.
Work with the leadership of the UCI organization to ensure real estate is a substantially contributing source to the organization's business model while ensure the community's return on investment according to the intended purposes articulated in the organization's strategic plan.
Volunteer Experience:
Vice-President and Coach, Burning River Soccer Club
Trustee, Lithuanian Center Inc.
Vice-President, Cleveland Zaibas Athletic Club
Why did you decide to attend Levin?
An introductory course to Urban Studies was so interesting that I changed my major my freshman year at Cleveland State University.
How did your experience at Levin influence your career path?
The diversity of professors and classmates enabled me to gain insight to a variety of opinions, resources, and connections that led me to my career goals. I was able to use my relationships and friendships at Levin to better serve the community of Northeast Ohio.
What is your favorite Levin memory?
My favorite Levin memories are from the Columbus Seminar. I was a student and later a teaching assistant for the course with Dr. Vera Vogelsang-Coombs and Patrick Sweeney. The class provided an excellent education in the understanding of state government and the pieces that make it work.
What was the most valuable lesson you learned at Levin?
Write down your goals and create benchmarks. It will keep you motivated and provide attainable objectives for yourself and others around you by creating a clear game plan.
What inspires you about Northeast Ohio? Why?
There are so many wonderful people in the community that care about Cleveland and its surrounding neighbors. I am very proud to be a part of a group of active participants doing everything we can to positively impact our neighborhoods and create strong communities.

In your opinion, what is Northeast Ohio's best kept secret?
Lake Erie. In my opinion, it is a very underutilized and overlooked asset that we as Ohioans need to protect and celebrate. This body of freshwater may be the key piece to our region's viability in the future.
What is one thing someone would be surprised to learn about you?
I am not a huge gamer, but I am an Assassin's Creed fan. For some reason I am completely fascinated by the structure of the game and thoroughly enjoy it! It is one of my guilty pleasures.
What issues are you passionate about?
I am very passionate about creating a foundation for success in Cleveland for future generations. I hope that long after my time ends, the decisions I make every day will leave a positive and long lasting impact on our region for generations to come.

Who is your hero and why?
One of my favorite heroes is Theodore Roosevelt. In my opinion, Roosevelt was such an interesting and complex person. His unique character and ability to overcome obstacles both personally and professionally is just a fascinating story.