Posted on December 6, 2018 at 8:52 AM, updated December 6, 2018 at 8:52 AM Print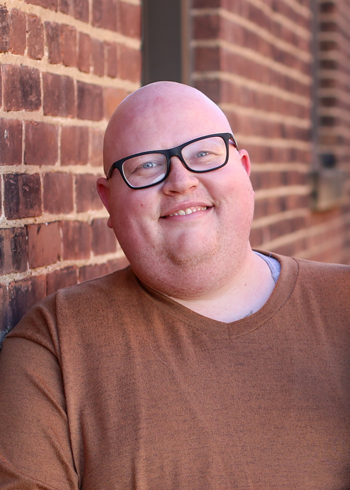 Degrees:
M.A. Environmental Studies, Levin College - Cleveland State University 
B.S., Environmental Science, Cleveland State University
When did you graduate?
2013
Where are you currently residing?
Medina, OH
Where are you from?
Sagamore Hills, OH
Current Employment:
Position: Compliance Safety and Health Officer, U.S. Department of Labor- Occupational Safety and Health Administration
Job Duties: I work to enforce the nation's occupational safety and health regulations within Northeast Ohio. I conduct investigations at general industry and construction sites when there are serious incidents that lead to an employee's hospitalization or death. I provide compliance assistance to employers seeking to improve their company's safety and health management systems.
Volunteer Experience:
I am active with Heartland Community Church in multiple men's ministries and connect groups. When I can, I support the fundraising and development committee at the Medina County SPCA, and I previously worked with the Humane Society of Summit County. While in undergrad and grad school, I spent a lot of time working with the kids at Camp Nuhop, a residential summer camp in Perrysville, Ohio that specializes in working with children who have learning disabilities, attention deficit disorders, Asperger's Syndrome (ASD) and behavioral nuances.
Why did you decide to attend Levin?
The program I attended was unique in the fact that we were able to take courses from multiple departments at Cleveland State. As a MAES student, we took courses in the BGES (biology, geology, environmental science) department, engineering department, business school, and the law school. This allowed us to understand our area of study from a multi-discipline viewpoint.
How did your experience at Levin influence your career path?
In my program, I was able to specialize and had the opportunity to get a graduate certificate in Nonprofit Management. By seeking courses as a MAES student, specifically around nonprofit management, I was able to focus on my goal of either working for a nonprofit or the government. The courses I took around law and policy have had particular influence on my career and my ability to succeed.
In your opinion, what's Northeast Ohio's best kept secret?
The Cuyahoga Valley National Park (CVNP) and the Metroparks (Cleveland, Summit, and Medina). It is a little known fact that the CVNP is one of the top most visited parks in the nation. It is truly a gem. The Cleveland Metroparks are an award-winning park district, and the surrounding park districts offer the opportunity for all people to enjoy nature and the outdoors.
What issues are you passionate about/what inspires you?
I am passionate about many things, including the protection of the environment, wildlife, and wild places. I want to see a future where environmental policy becomes multigenerational; I want my grandkids to know what an elephant is. I am also passionate about labor rights. In my work, I am able to positively influence people's rights to not be injured on the job. There is a lot of work to be done on this front, but I am proud to be affecting change.
Who's your hero and why?
I have a few heroes, but the person who first comes to mind is the late Larry Gibson of Keepers of the Mountain Foundation. I met Larry several times during my visits to the mountains and coal mines of West Virginia. Larry was an activist and a mountain keeper. He was key to raising awareness about the destruction caused by MTR (mountain top removal) coal mining. He personally influenced my studies as a graduate student, and I am proud to call him my hero and my friend.