Posted on June 7, 2019 at 1:42 PM, updated June 7, 2019 at 1:42 PM Print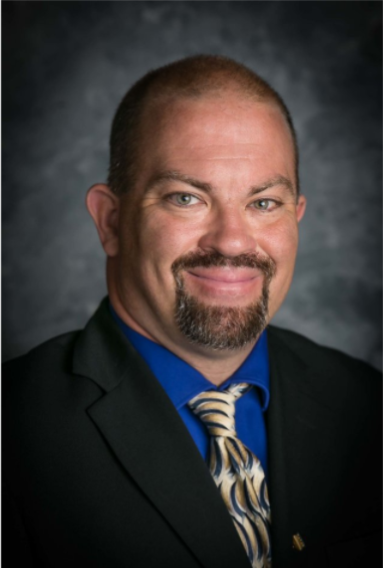 Degrees:
Master of Public Administration, Levin College of Urban Affairs - Cleveland State University
B.A., Elementary Education, Ohio University
When did you graduate?
2017
Where are you currently residing?
Perry, Ohio
Where are you from?
Fairport Harbor, Ohio
Current Position/ Place of Employment:
Resource Development Manager, United Way of Lake County
Job Duties:
One of the great things about this job is that there are so many facets to it and every day brings new opportunities. At its core, my job is to help spread the word about the positive impact United Way has in our community, educate residents on how United Way's funds are allocated, and assist with employee giving and corporate gift campaigns.
We also work with local schools to run fundraising activities and raise awareness, as well as hold our own special events such as "Celebrity Server" and more. There is data analysis and strategic thinking involved as we start to set goals for the next campaign, and we study data on who our donors are and where they come from.
Volunteer Experience:
Employee Campaign Manager, United Way of Lake County
Community Impact Panel Member, Lifeline of Lake County
Bike Safety Instructor
Board Member, Painesville Area Senior Center 
Why did you decide to attend Levin?
While working for the City of Painesville, I became more and more interested in the big picture challenges (and rewards) of public administration and wanted to learn more. I also felt that the classes offered through the nonprofit program would be beneficial to me down the road. I researched a few options and decided Levin was the best fit for me.
How did your experience at Levin influence your career path?
Going into it, I was more focused on public administration at the local and county level. I also felt that the grant writing and fundraising classes would be helpful for my career path.  Once I began to take classes, met my classmates, and learned about all the amazing work involved with nonprofits, I became interested in that as well. Professor Jeffrey Bowen's fundraising class was amazing and really stuck with me. As I approached graduation, I considered leaving the local government sector and moving into the nonprofit world, which is what I ultimately did.
What is your favorite Levin memory?
Whenever I was at Levin College I noticed an energy in the building. I found myself super pumped to get to class every evening, even after working for eight hours during the day. The experience was great. The professors were great. And the diverse backgrounds, personalities, and professions of my classmates were always something I enjoyed being immersed in.
What piece of advice do you have for current Levin graduate students?
1. Definitely get to know your classmates! You never know where they will end up and you may want to work with them someday! My classmates worked in a variety of fields, and learning from their experiences actually helped fuel my further interest in the nonprofit sector. Everyone has a story. Try to learn as many as you can!
2. Let your classmates and professors get to know you! Stand out! Be heard! You have a lot to offer. 
What is the most valuable lesson you learned at Levin?
Always give it your best. I know that sounds cliché, but in one class I received a B on a paper and the professor noted that he knew I was capable of better work, and wouldn't accept anything less from then on! That really struck a chord with me. Also, the 7-7-1 rule on PowerPoint! (Editor's note: The 7-7-1 Rule says that each PowerPoint slide should have one main idea, a maximum of seven bullet points, and a maximum of seven words per bullet point.)
In your opinion, what is Northeast Ohio's best kept secret?
I'm not sure how big of a secret this is, but the great fishing in our lake and rivers. This area is great for walleye, perch, and steelhead, to name a few.
What is the one thing someone would be suprised to learn about you?
That I have a learning disability and struggled academically in late grade school through high school, before finally figuring out what worked for me and how to best utilize my skills while minimizing my limitations. Coming out of high school I did not get accepted into any colleges, so I started off at Lakeland Community College and worked my way up from there.