Posted on February 17, 2009 at 12:00 AM, updated June 4, 2013 at 9:42 AM Print
EDF 550: Podcasting for Educators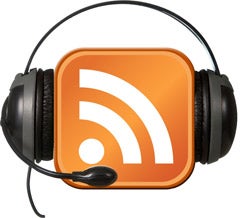 You've probably heard the term—here's your chance to learn exactly what a podcast is, and how to gain access to a world of freely available podcast content. Then, you will complete a series of hands-on activities in which you:
Design and plan your own podcast series
Record the audio files for your podcasts
Publish your podcast series on the Web
Cleveland State University will offer a one-credit course on four Saturday mornings, with assigned work to be done between class meetings using Blackboard CE8 for discussions and class communications.
The course is applicable to all subjects at all levels.
Teachers use podcasts to stay in touch with parents
Teachers assign students to produce their own podcasts to enhance the learning process
Administrators use podcasts to stay in touch with their faculty and staff members, parents, and members of the community
Counselors use podcasts to keep the school community informed on issues of guidance
Course Number: EDF 550, Section 501: Podcasting for Educators (1 graduate semester credit)
Instructor: Professor William Beasley
Location: MC 207 on the main CSU campus
Class meets 10AM-Noon on the following Saturdays:
Saturday, March 28
Saturday, April 4
Saturday, April 25
Saturday, May 2
For more information, contact Professor William Beasley at w.beasley@csuohio.edu or 216.687.5583.
To register, please send an email to Julia Ferguson at coehspd@csuohio.edu.