Posted on January 17, 2023 at 12:27 PM, updated January 18, 2023 at 8:32 AM Print
CSU Law Professor Sagers Appointed to Fed Transportation Board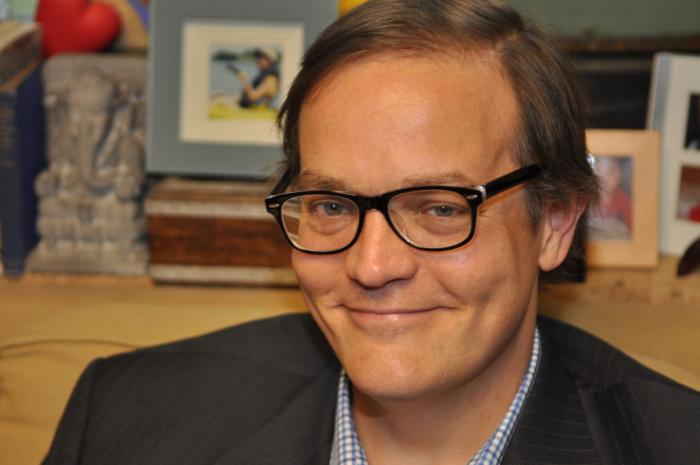 CSU College of Law Professor Chris Sagers has been appointed to serve during 2023 as a Visiting Senior Fellow at the U.S. Surface Transportation Board, the Federal agency charged with the economic regulation of the rail industry. Professor Sagers will be on leave from CSU|LAW while he works with the Surface Transportation Board, and will return to teaching when his federal duties conclude.
A nationally recognized expert in antitrust law and policy, Professor Sagers will help the Board explore avenues to improve the nation's approach to rail regulatory policy. The Board has grappled in the past year with growing supply chain challenges and he will help evaluate existing policy and potential reforms.
Professor Sagers joined the CSU law faculty in 2002 and currently serves as the James A. Thomas Distinguished Professor of Law. He has taught courses in Antitrust, Banking Regulation, Business Organizations, Law & Economics, Administrative Law, Legislation and the Regulatory State. His primary research areas are in Administrative Law, Antitrust, Law and Economics, Business Organizations, Finance and Securities Regulation.
He has testified before the U.S. Congress and the Antitrust Modernization Commission. He is the author of Apple, Antitrust, and Irony (Harvard Univ. Press 2016) and Antitrust Examples & Explanations, co-author (with Theresa Gabaldon of George Washington University) of a casebook on business organizations from Aspen Publishing, and co-author of Sullivan, Grimes & Sagers, The Law of Antitrust, a leading hornbook.
His articles have appeared in the Georgetown Law Journal, UCLA Law Review, and other leading journals. He has been quoted in The New York Times, Wall Street Journal, Cleveland Plain Dealer, The Huffington Post, and National Public Radio, and he is a frequent panelist and lecturer. In 2015 he was awarded the University's campus-wide Distinguished Research Award for Faculty, and The law school's alumni association has awarded him the Walter G. Stapleton Award for Faculty Excellence. 
"This is not only an honor for Professor Sagers, it's also an honor for our law school," said CSU|LAW Dean Lee Fisher. "Professor Sagers is a nationally recognized expert in antitrust law and policy, and we are very proud of his service to our nation."
Before joining the faculty, Professor Sagers practiced law for four years in Washington, D.C. He earned his law and public policy degrees at the University of Michigan.