Posted on January 23, 2023 at 1:00 PM, updated January 23, 2023 at 1:00 PM Print
Kaplan/CSU Partnership for Free Grad-level Test Prep Soars, Saves Students $$$
Last summer, Cleveland State University (CSU) announced a partnership with global educational services provider Kaplan to provide all CSU undergraduate students and Spring 2022 graduates with free private test prep courses for graduate-level admissions exams. It has been nothing short of a smashing success so far.
CSU was the first public institution in the country to engage a "Kaplan All Access" program, serving hundreds of CSU students and saving them a whopping $328,239 since the initial launch.
It has also paved the way for those students to overcome obstacles for educational advancement, with the program gaining both regional and national attention in the process. CSU will represent on a webinar with Kaplan for Inside Higher Ed in February; at a regional conference later this spring, and the program has been submitted for an award through the National Association of Colleges and Employers (NACE) for Diversity, Equity and Inclusion initiatives.
Students looking for prep for the GRE®, GMAT®, LSAT®, MCAT® and several professional certifications—including NCLEX preparation for all nursing students and Fundamentals of Engineering for all students in engineering degree pathways—are all accounted for with this program.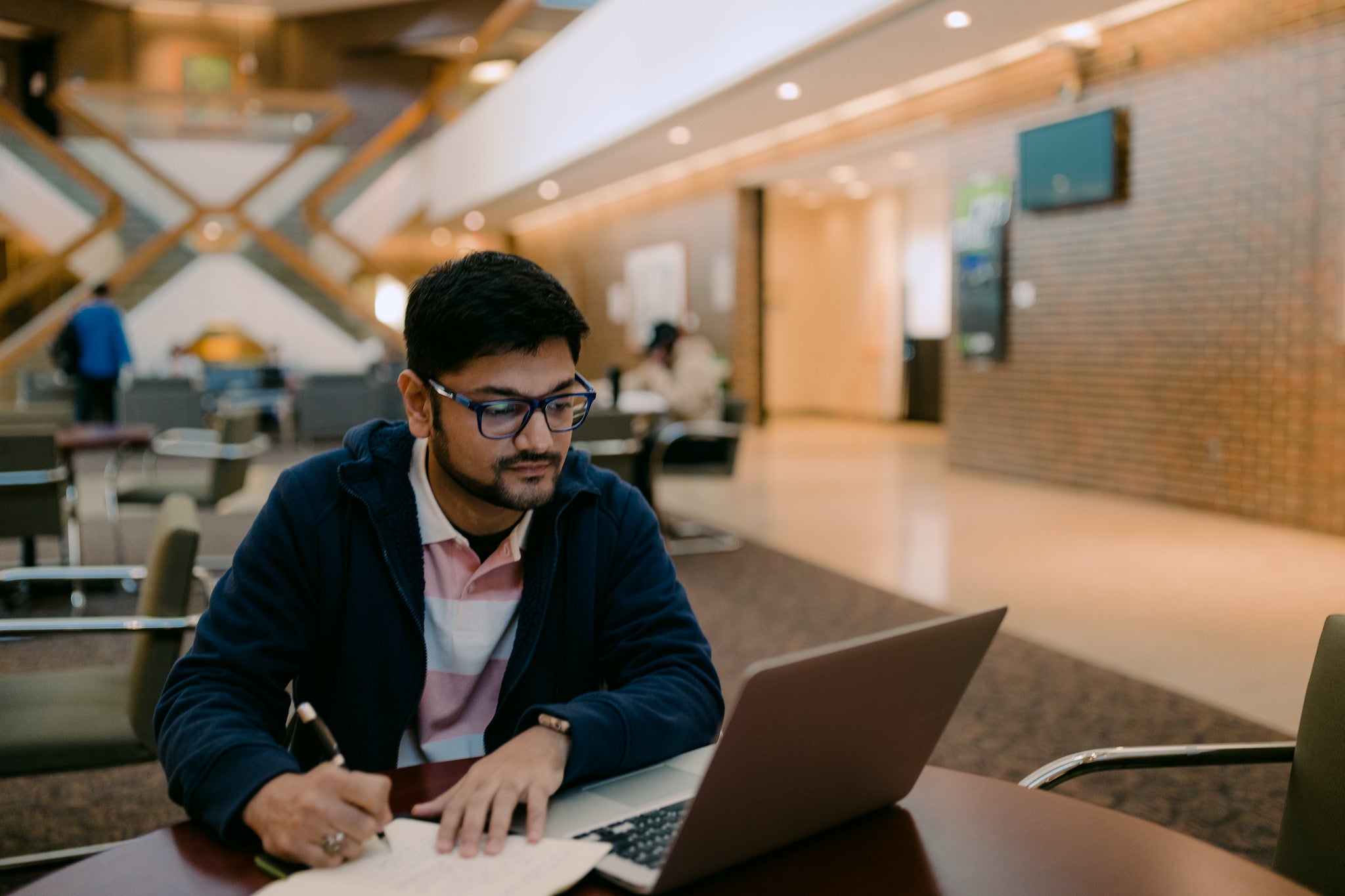 "Earning high scores on graduate admissions exams opens so many doors for students in their chosen fields and careers," said Brittany Wampler, director of CSU's Office of Career Development & Exploration (CD&E).
"In breaking down barriers and eliminating test preparation costs, we're essentially leveling the playing field for all CSU students to succeed in whatever they choose to pursue."
As a dynamic, public research institution with nearly 16,000 students, eight colleges and more than 175 academic programs, CSU was chosen (again!) in 2022 as one of America's best universities by U.S. News & World Report, including the #1 university in Ohio for social mobility.
To that end, the "Kaplan All Access" program at CSU doubles down on accolades and "walks the walk" in supporting future CSU graduates, who are building their own future at the University and will soon be future leaders of the region.
Wampler estimated that with a full semester to go, a projected one-year total of $500,000 (or more) in annual student savings "is absolutely possible." She also said private test preparation equates to money in the bank in other ways: "increased test scores mean higher chances of admission for advanced degrees and scholarships," ultimately leading to higher paying jobs and employment opportunities.
"Beyond savings, scholarships and future salaries—even beyond the mission to open doors of opportunity and support for as many students as possible—the empowerment coming through this program is priceless. This is why we are investing in students."
Wampler pointed to CD&E's Pre-Professional Team (pictured) as a key component to the program's early successes—Megan Carbone (Associate Director, Pre-Professional), John Nelson-Hronek and Shannon Josie (Career Specialists – Pre-Professional)—making one-to-one connections with students.
"One of my favorite parts of my job is informing a student about the free all-access Kaplan test prep they're eligible for through their enrollment at CSU," said Carbone. "Entrance exams are oftentimes a gate keeper for an individual's acceptance to graduate education or professional licensure."
Carbone said that not only are preparatory resources necessary, but that "they're incredibly expensive for anyone," especially college students.
"This gift of exam preparation can literally make the difference in the trajectory of someone's goals and livelihood," Carbone added. "And it's a privilege to be able to share that gift with students each week."
Students who wish to learn more about the "Kaplan All Access" program can visit the Test Prep Page at the Office of Career Development & Exploration website.
Career Development & Exploration also offers coaching for all students for everything they need to successfully apply to graduate, law, and professional health programs.
Need help with application timelines and materials? Research? Shadowing? Workshops? Mock interviews? Even additional financial assistance through the Pre-Professional Student Fund, which helps pay for other financial barriers related to the application process? The Office of Career Development & Exploration has you covered. Learn more at CD&E's Pre-Professional Programs Page.