Posted on April 6, 2023 at 9:24 AM, updated October 17, 2023 at 5:27 PM Print
Pratt recognized for building a path of hope, empowerment (and college education) for those aging out of regional foster care
Jarrett Pratt, M.Ed., director of Student Success at The Pratt Center at Cleveland State University, has been named to the "2023 Sawubona Class: 30 Under 40" in the area of Campus Partnership and Collaboration. The honor was bestowed on Pratt at the Pan African Network of the American College Personnel Association (ACPA) conference held in New Orleans, Louisana.
The "Campus Partnership and Collaboration" category Pratt (left) was recognized in honors individuals who build partnerships and consensus around a common goal. In the case of Pratt, the Center, and its many constituents and stakeholders, that goal is building a path of hope and empowerment around obtaining a college education for those aging out of (or have experienced) regional foster care.
An innovation specialist and change agent, Pratt embodies PAN's advocacy, campus partnerships, civic engagement, mentorship, programming, research and scholarship. He and the Center's "Fostering Success and Leadership" programs and trained Student Navigators specialize in a variety of academic-related subjects, all to aid CSU students with high-quality support.
Sawubona is a Zulu greeting that means "I/We see you," and serves as an acknowledgment of another's existence as well as witnessing/understanding their presence, according to the PAN/ACPA statement.
"New Orleans was as beautiful as it was diverse, and to be there celebrating our efforts at CSU was genuinely fantastic," said Pratt in a recent interview. "So often, the difficulty of pouring so much into your work is in how you recharge. New Orleans not only filled my cup, but [this honor] has reminded me of what's truly possible when you walk in your purpose."
The Pratt Center is reminiscent of other "similarly missioned" student success centers at campuses across the country—offering an on-site integrated space to support academic growth, leadership, development and retention for those who have lacked a traditional support system.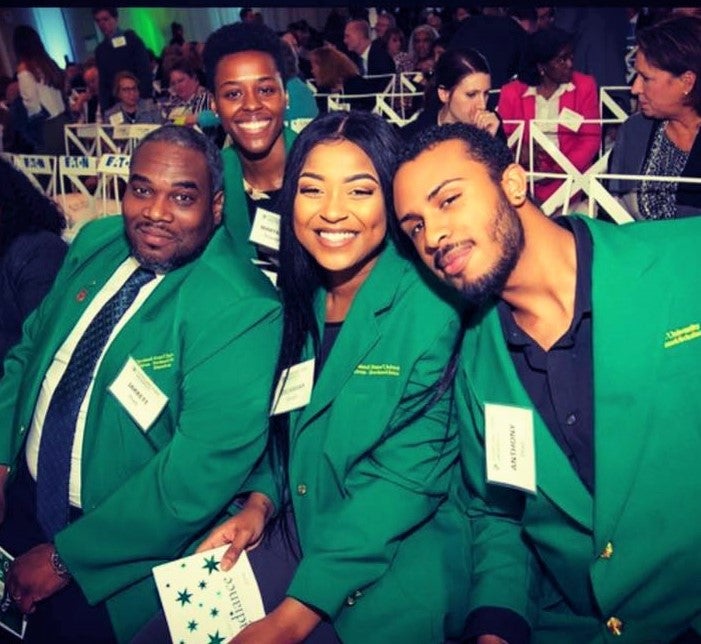 The Center also has scholarship offerings, created initially through gifts by the Sullivan and Deckard families, which catalyzed to increase post-secondary opportunities and help with books, resources, meal plans, gap tuition assistance, transitional supports and more.
Named in honor of the late Dr. Charleyse S. Pratt, assistant vice president for inclusion and multicultural engagement at CSU and founding director of CSU's Sullivan-Deckard Scholars Opportunity Program, the center offers a unique multiuse space that enables students from diverse cultural backgrounds to "lean in" and circumnavigate college together.
Part of Campus Engagement, Diversity, Equity, and Inclusion, the center has been open since 2017.
"We're never going to be able to completely dissolve the need for what we provide," Pratt said in an interview at the end of 2021. "But if we can get to the eighth, ninth and tenth grader, get familiar with what they're curious about, help them understand that they're not hopeless or lost, and we can help them see that there is a community for them that knows where they're coming from? Where they're at? That kind of intervention offers promise… We all want to see them graduate and succeed."