Posted on March 1, 2023 at 4:25 PM, updated March 1, 2023 at 5:00 PM Print
Partnership, community collaboration is key to inaugural basketball clinic's success; health, wellness, 'fundamentals' among the takeaways for hundreds of participants at Woodling Gym
CSU's College of Health hosted a Special Olympics Ohio integrated basketball clinic on Tuesday morning, featuring staff from the NBA Cleveland Cavaliers' Cavs Academy.
The clinic CSU's was held at CSU's Woodling Gymnasium and drew some 250 students from a dozen local schools across the region and featured fun modules on health, wellness, screenings, basketball skills. The morning was punctuated with a healthy catered lunch (left) where everyone got to unwind from all the active, educational fun. The event was supported by 100 CSU current College of Health students, athletes and alumni volunteers
"So many great layers to this event," said Jodi DeMarco, DHSc, CHES, clinical associate professor and chair of the Department of Health Sciences and Human Performance here at CSU. "Having so many amazing CSU students involved here, guiding special needs students and having professional athletic direction is just a perfect blend of community engagement," she added.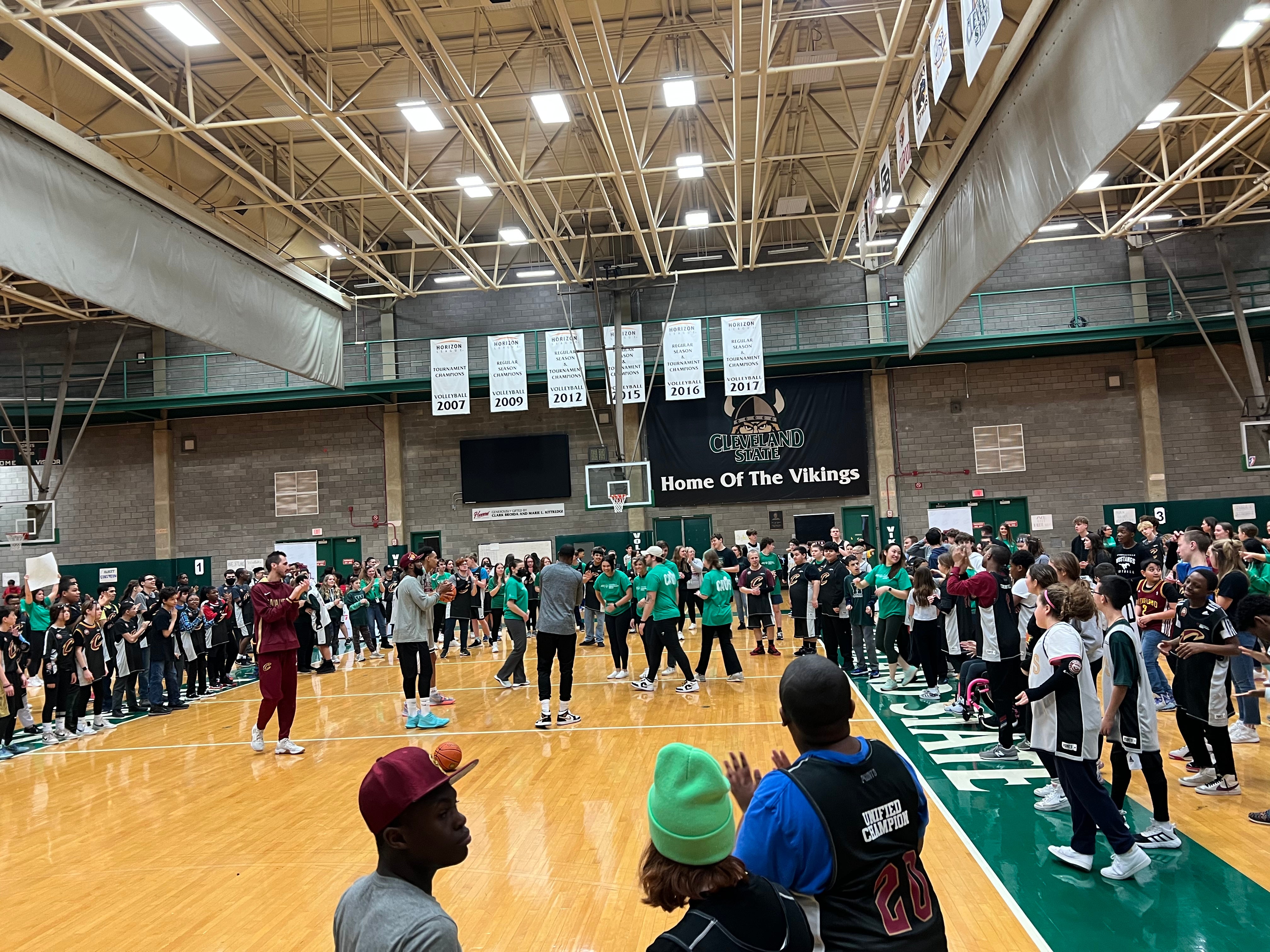 "The student participation, community outreach and youth development happening here are all outstanding," she beamed. "Feedback for this inaugural event has been wonderful. All that, plus our students get a chance to work with modifying instruction, concentrating on alignment and engaging live group exercise? Perfect!"
DeMarco said having as many student volunteers as they did only reinforced the goal to have this become an annual event with budding partnerships.
"We look to community partners wherever we can," said Wes Gerhardt, manager of Unified Sports for Special Olympics Ohio. 
"Today, we had a whole group of amazing athletes here, all at different learning levels, exploring different stretches, learning different ways to eat and hydrate, to live healthier lives. These skills transcend the fun of basketball. These are life-learning skills—fundamentals," he added.
For the Cavaliers' Cavs Academy, this was the first of several events planned throughout the state this spring. University stops on the mini-tour include John Carroll University and Ashland University.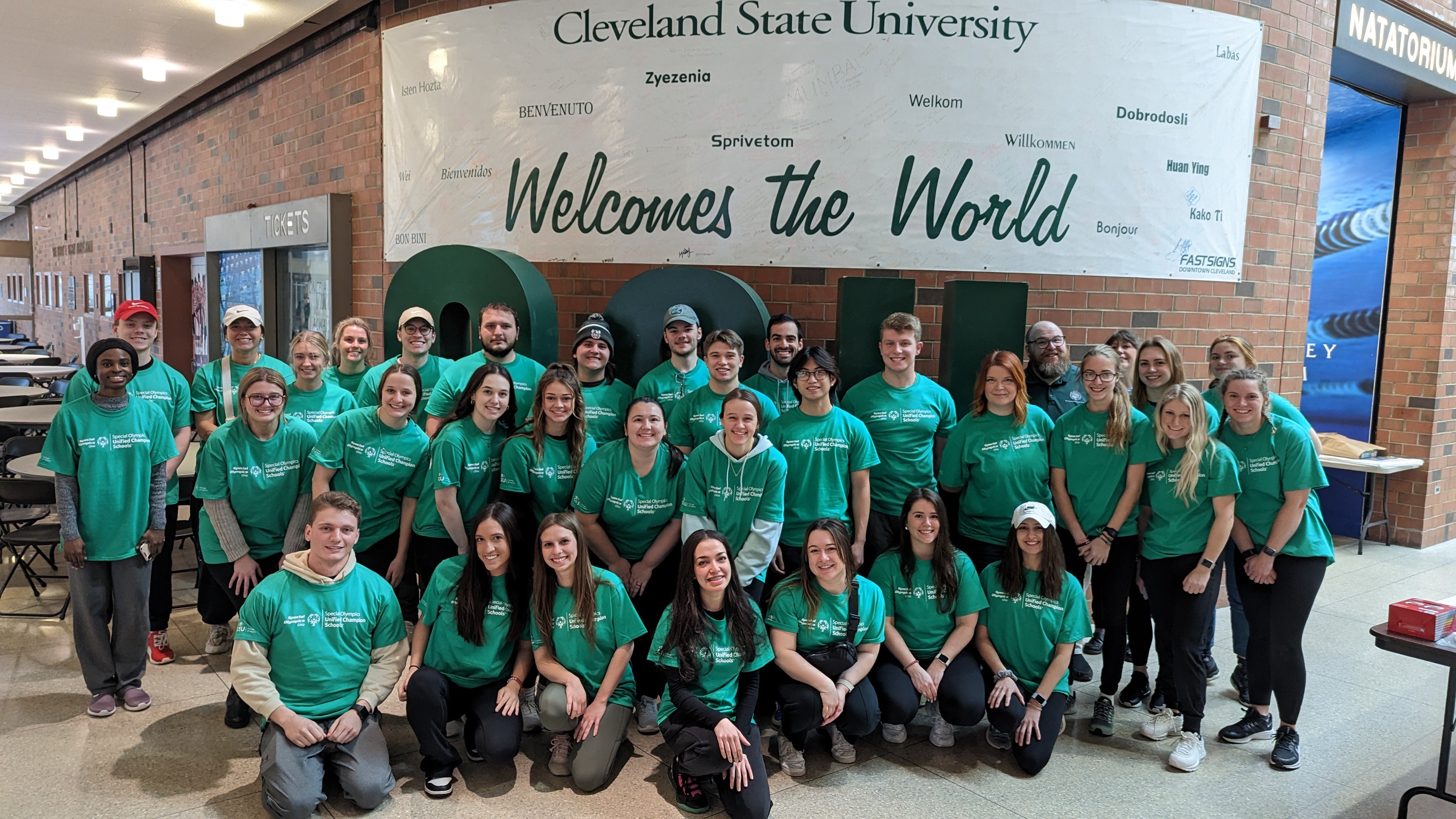 Scott McDonald, senior director of Youth Sports Partnerships with the Cavs Academy, said that this first event at CSU was a "massive success" that couldn't have gone any better.
"Our job is to get out there in the community and inspire play in our youth," said McDonald. "Having the partnership with CSU and with the Special Olympics, we were able to really build out a program that was beneficial to our students with special needs and abilities. We are excited to do more of this together."
McDonald said that the seeds for the event date back to the "unprecedented times of the pandemic era," but that no one in the periphery lost sight of making the event a reality. He said everyone went into "ideation mode" during the pause, waiting for a return to normalcy.
He was quick to add that the CSU event served as a "fantastic litmus test" for future partnership plans.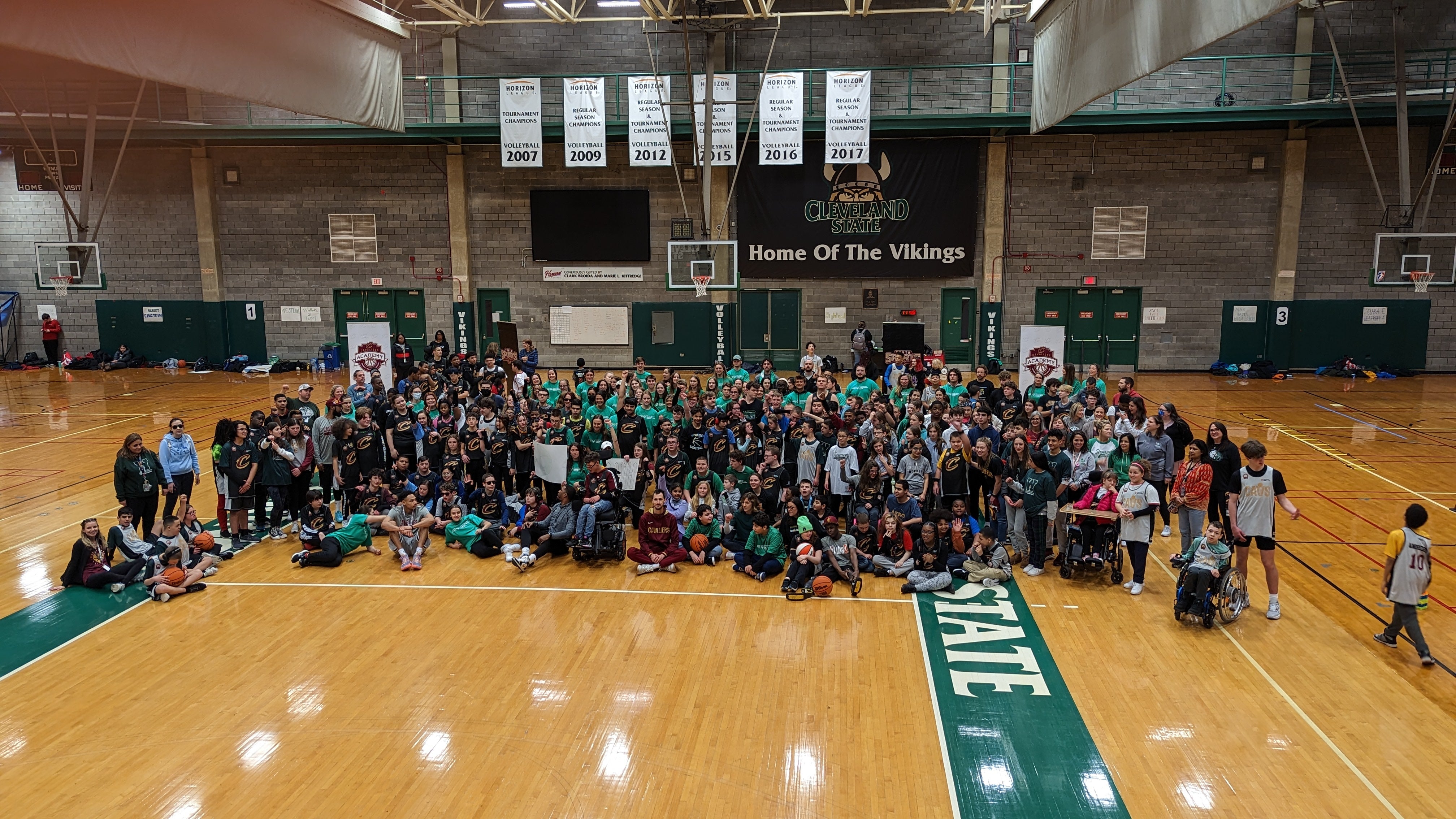 "It really couldn't have gone any better than it did," McDonald said, gesturing "thanks to these crown jewels"—Cavs coaches Bryson Haynes and Luke Toth—who had all the participants laughing and beaming with joy. Both gentlemen concurred about the event's success.
"Seeing all these kids light up and get energized is what it's all about," Toth said.
"Energy is contagious," Haynes agreed. "Everyone kept that energy going for three-plus hours. And being able to pour that energy back into the community? That's a blessing."