Posted on May 18, 2022 at 10:34 AM, updated August 18, 2022 at 9:22 AM Print
Transformative show digs into human struggle, inequity, existential angst, metaphor and history
To commemorate 50 years of CSU Student Art Shows, The Galleries at Cleveland State University are celebrating milestones, student success and 30 years of dedicated service of retired former director Robert Thürmer. That momentum got rolling on April 22, with the opening of this year's Student Art Show and Merit Scholar Exhibition.
Of note: the famed People's Art Show was renamed The Robert Thürmer People's Art Show "in perpetuity" during the opening reception. Recognizing his many years of leadership—as well as the transformational moment a decade ago when he and his late assistant Tim Knapp led the transition of The Galleries to the heart of Playhouse Square—it was announced that the renamed show would launch on September 22. This move essentially cemented the cultural bona fides, presence and stamina of CSU's art program in the community and beyond.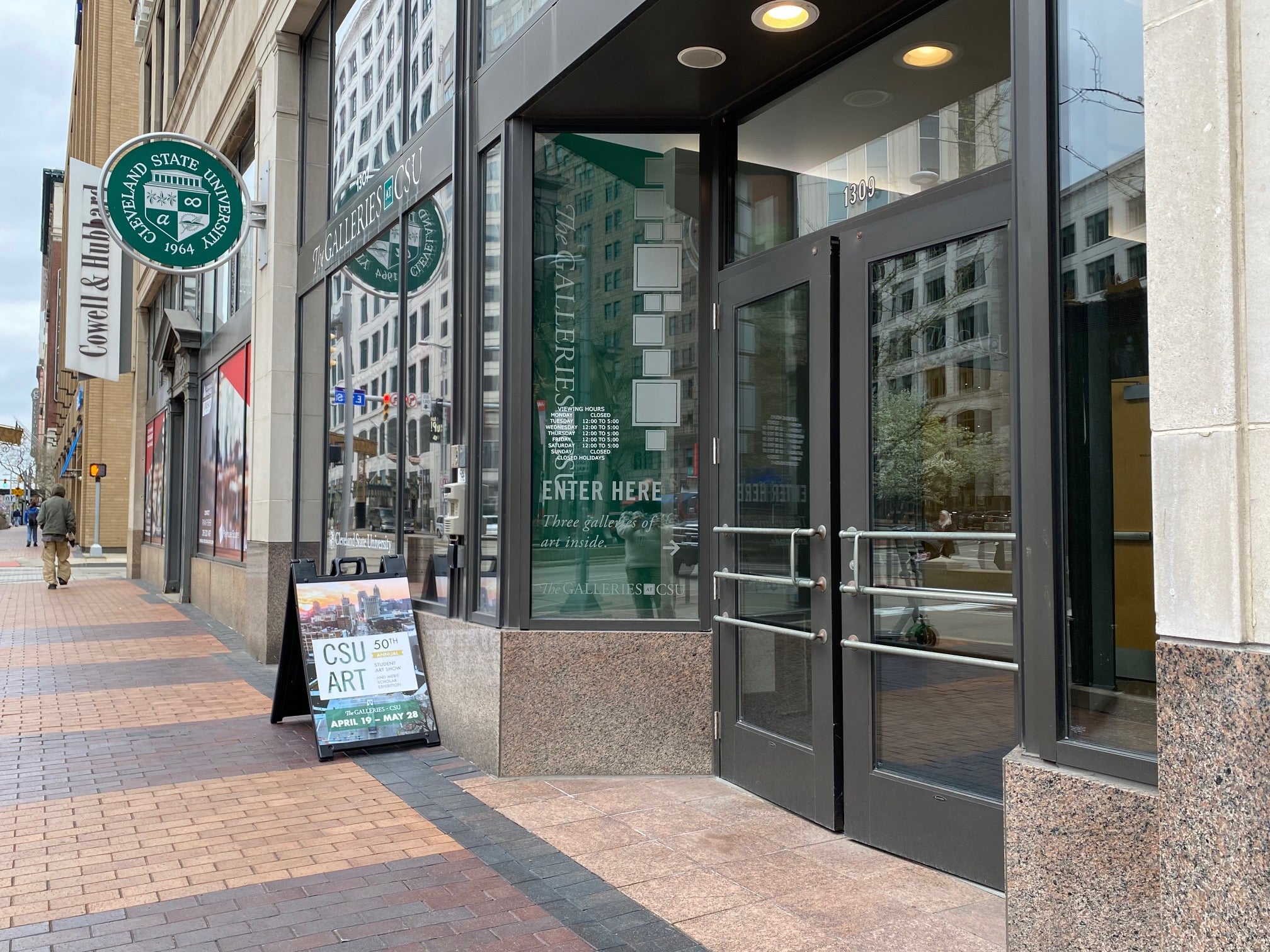 The works exhibited at The Galleries are always of incredible caliber—representing both the bold nature of Thürmer's many years of tenure—but the pall of existential angst of the last two years appears to have imparted much wisdom on artists participating in this show.
This "Golden Jubilee" student/scholar exhibition represents The Galleries' first full-scale opening in three years and features 128 works of art by 55 current CSU students. It runs Tuesdays – Saturdays from noon – 5 p.m. through Saturday, May 28. The Galleries are closed on Sundays and Mondays, so plan your visit accordingly.
The Merit Scholar Exhibition in the North Gallery is of particular note, as it features work by recipients of the CSU Art Department Merit Scholarships—Evan Elchert, Treat Hanks, Stephanie Hering, Tyler Jefferies, Aurora Laux, Anthony Sciarappa and Jurnee Weeams.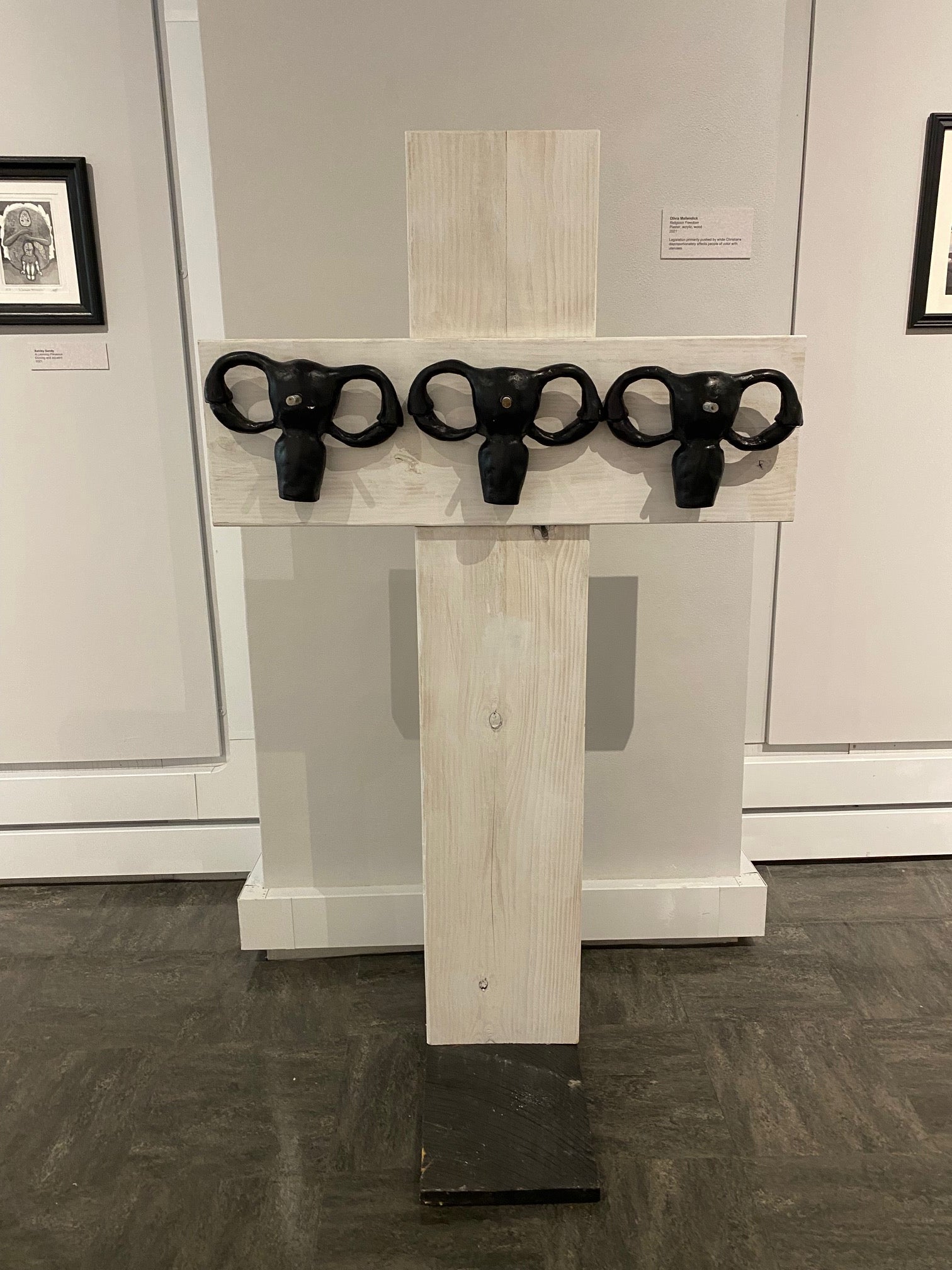 "These talented students are fulfilling a scholarship requirement by presenting these exhibitions," said Kendall Christian, director of The Galleries at CSU. "Four other scholars majoring in design—Gabriella Kollar, Tim (Danh) Pham, Isabella Fierro and Treat Hanks—chose to complete their independent outside of a gallery setting."
As to what's in The Galleries? There are far too many highlights in the show to summarize.
What Not to Miss
It's hard not to see how "our pandemic years" have informed many of the works on display this year. Existential angst literally oozes from many pieces, drawing an almost cohesive nature to so many disparate topics, elements and mediums. There's a haunting nature underpinning the show's Golden Jubilee, and some works cannot be missed or underscored enough.
Hering's Ineffectual Guidance series of charcoal on paper haunting ideation of a dismissed childhood and the repercussions that those early formative experiences can have a person as they grow and mature. Same for The Overthinker and Unravel Me from Weeams' Introspection—deep dives into symbolism of fate, turmoil and internal dialog that formative experiences bring to informing futures.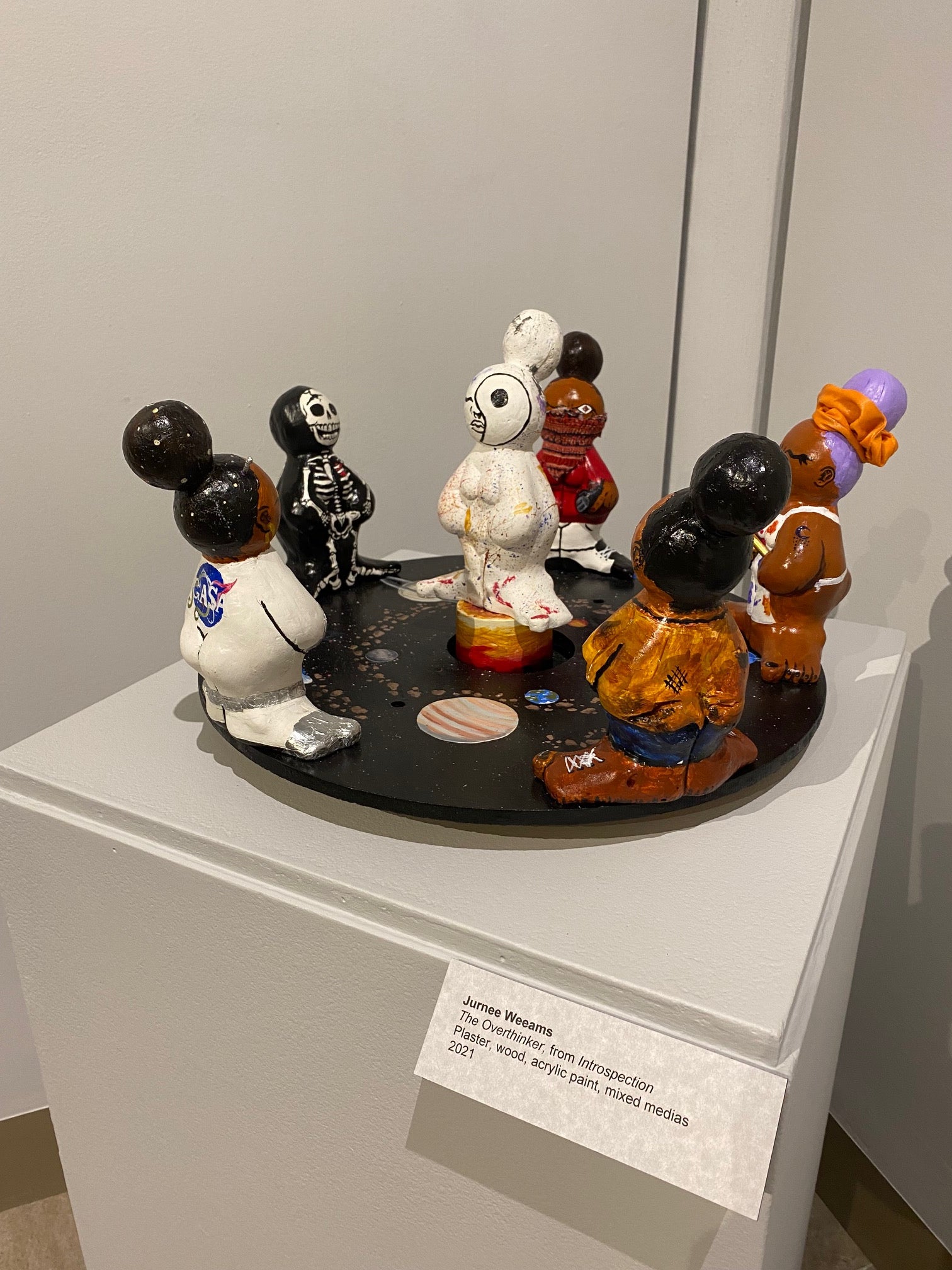 Sciarappa's trio of digital works are named in a Herculean way and juxtapose smooth, clean nonintersecting lines with something that feels perilous and sinister—metaphorical wolves hiding in the clothing of sheep—standing as a cautionary "things not always as they seem" tale.
Elsewhere, Ruthie Kaiser's Arcade Portrait and Ruby in Arcade depict longing and a feeling of being on the outside of the "game" of life as a woman, looking in longingly at a scene that feels elusive of equality and the access of the arcadian bells-and-whistles of a "man's world."
Miranda Kyle's three archival prints balance precariously between life and death—the latter is coming for us all—with a morose introspection and gauziness that underscores just how much humans are the same, despite all the differences we project onto one another. We're all going to the same place in the end and, given the lighting/exposure involved, it all feels an hour before it's dark.
Camryn Danielle's Cyclical Nature, a clay, foam, glaze, glue and paint sculpture, offers a similar vibe. Utilizing orb shapes that seemingly exploding from a hardened-earth flower, it recalls the circular nature of life and the balance of inward and outward forces. The spheres do have a life/death spirit to them—uneven size, lack of uniformity—at once feeling like malignant growth, two sides of the same coin.
Camille Couture's Juanita is equally moving. The etching depicting a corvid threshing from what appears to he a hollowed-out tree trunk bird's nest with its tongue on fire recalls the parable of blackbirds bringing fire to humans. Corvids are symbolic to (and of) humans learning and needing to learn more, spiritual change, life, death and the profound mystery of existence, but also portend doom.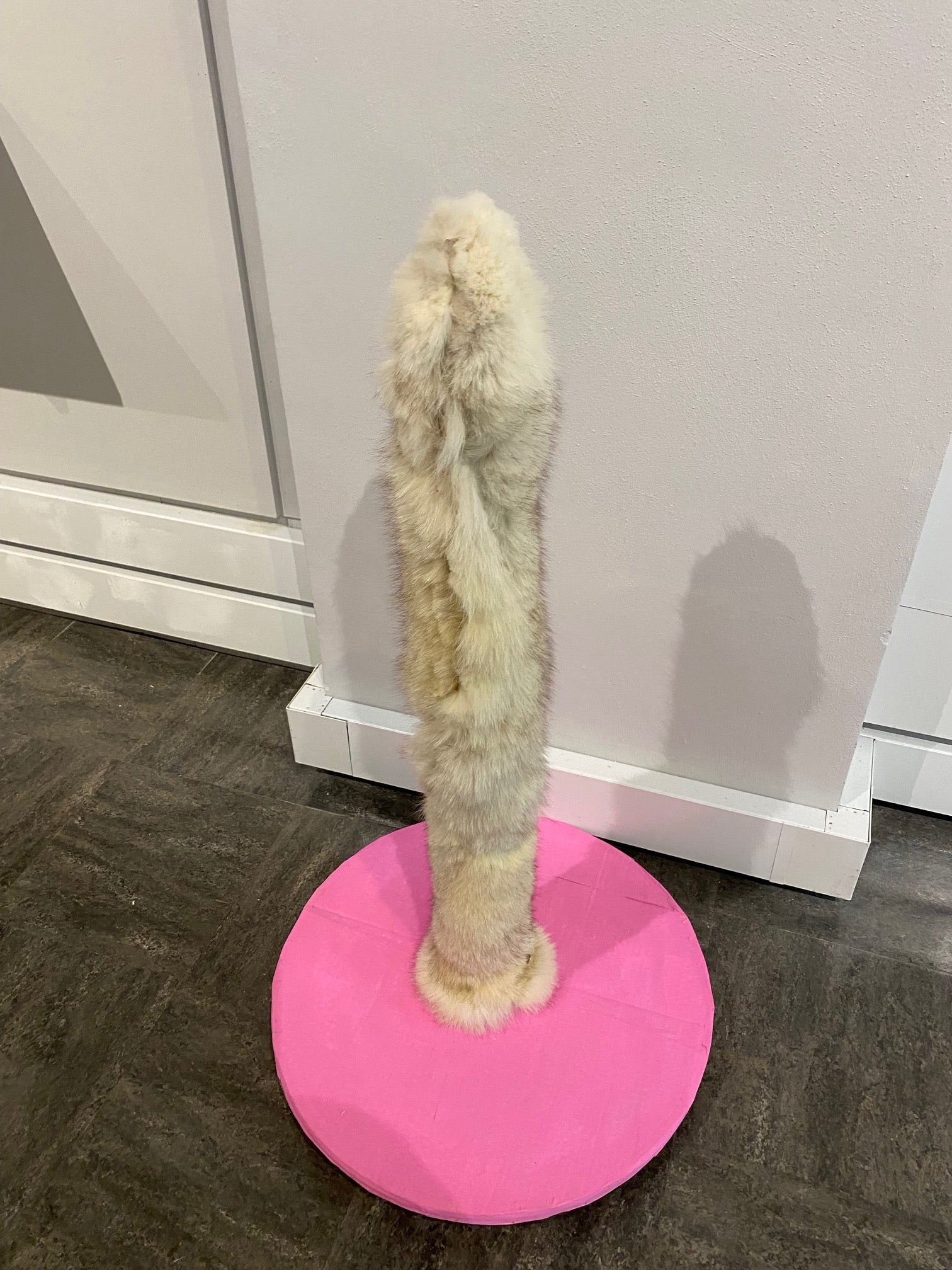 Then there's Taylor Mullens-Ness, who won the Robert Spademan Best in Show Award with the Conte crayon work Depth of Workers Gloves, which evokes all manner of feelings related to protection in human contact, dinging into earth and work, combat, search-and-rescue. And so on.
In some ways, the piece serves as denouement for all the pieces accompanying them in this year's show. Artists know that sometimes they must get their hands dirty—both literally and figuratively—as they serve their muses.
Show Stoppers & Jaw Droppers  
Olivia Mallendick's The Tactful Feminist (cardboard, wood, acrylic and fur sculpture) is of note, pointing to patriarchy and the desire for men to take the sharpness out of strong women. Mallendick then doubles down with a plaster, wood and acrylic sculpture called Religious Freedom, which depicts a crucifix adorned with the depictions of three female reproductive systems nailed to it.
Saturated with symbolism across multiple streams of consciousness, the latter piece is accompanied by the artistic statement, "Legislation primarily pushed by white Christians disproportionally affects people of color with uteruses." Mallendick's Nails Series carries the nail theme into a rejection of patriarchal aesthetics and accompanying "you should smile more!" bluster.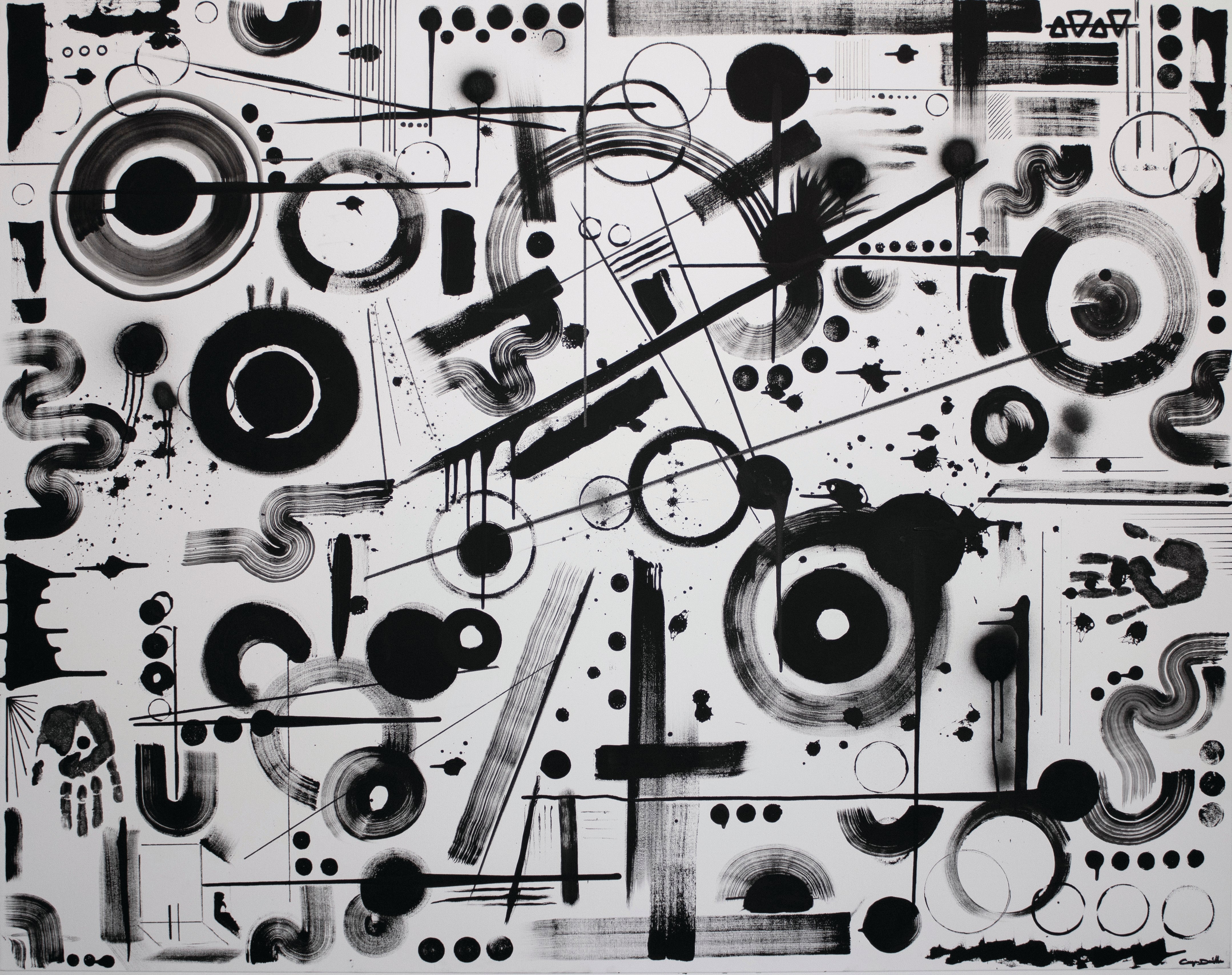 Jenna Mohan's Archival pigment print series hits a series of similar high notes, particularly in Halfway House: ¾ Room which teems with both likelihood and potentiality. It can happen to anyone, but by every measure it happens disproportionately across gender and racial lines.
All speak quite loudly in terms of volume and unsettling power.
Thürmer's Murmurs and "Back in the Day"
Over its 50 years, the Student Art Show & Merit Scholar Exhibition has never shied away from controversial topics, free speech or First Amendment rights. Art is always intended to engage, inspire and make the audience consuming it think after all. This year, viewers will find, is no different.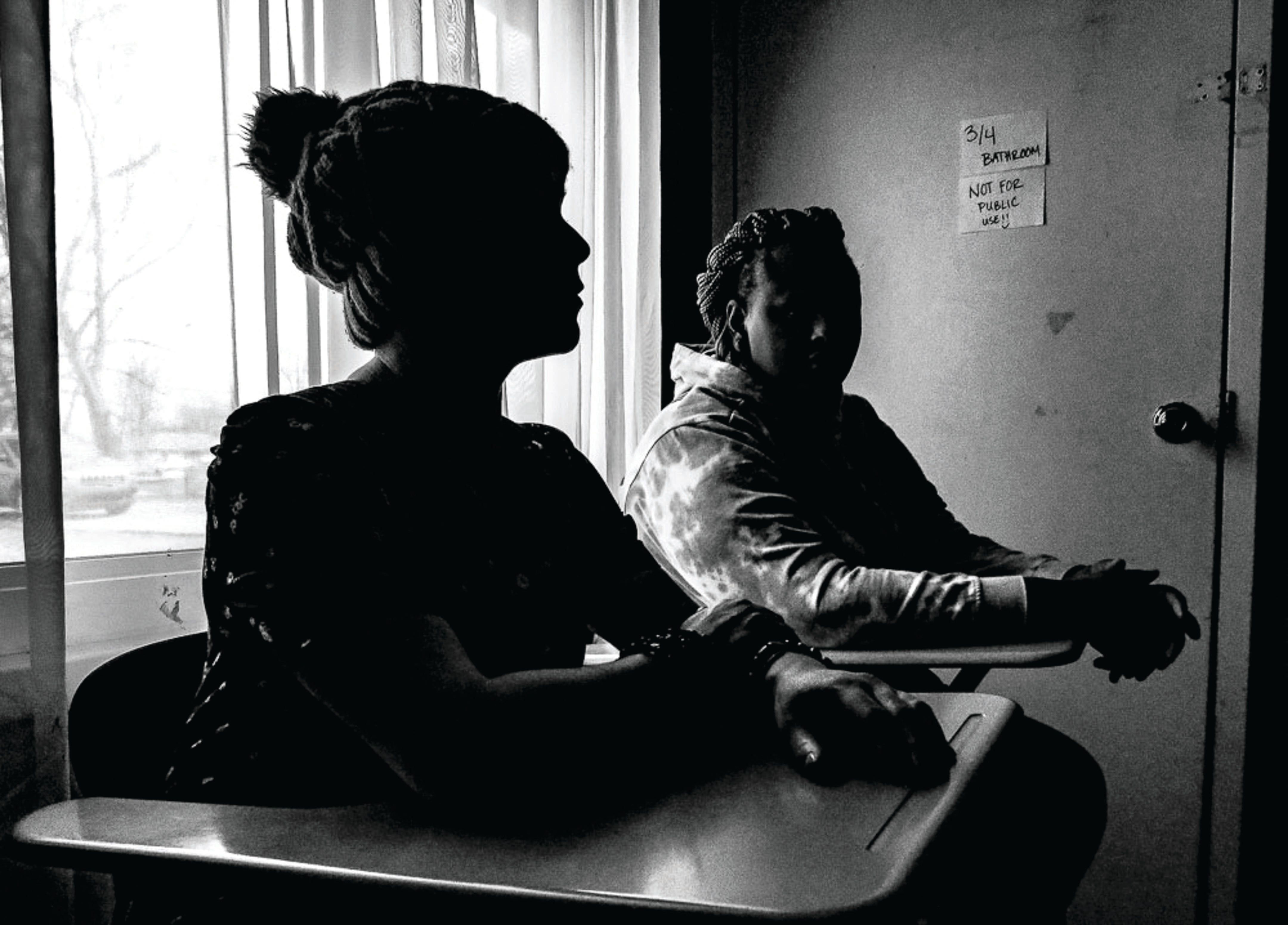 And while this show/exhibition combo never quite manages to generate the outrage/hullabaloo that The People's Art Show at CSU often did, the ability for artists to "speak their mind" in this show never fails. There's plenty to chew on here.  
One can't talk about The Galleries at CSU without mentioning Thürmer or The People's Art Show—the highly lauded, controversial and biannual "populist experiment" which began in 1983. It put CSU on the map by allowing regular people (in lieu of curators and judges) to decide what to exhibit.
The experiment was a huge success and over three-plus decades became an essential event for both the campus community and the region as a whole.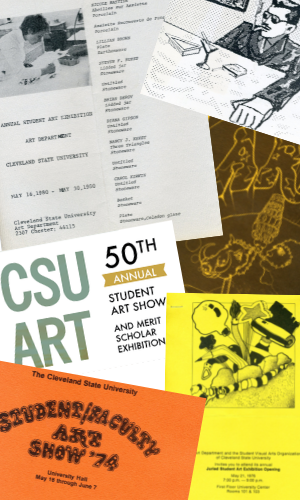 "My trial by fire came in the form of the notorious People's Art Show," Thürmer said back in 2012. "I found myself defending some unimportant but controversial entry in this non-juried, free and open celebration of creativity, diversity and imagination!
"The entire ordeal was a tremendous learning experience and a unique occasion for personal growth," he went on. "I learned that some ideas, including academic freedom and the right of self-expression, were worth fighting for."
While it occasionally veered into too much of a good thing, the open-door policy for The People's Art Show and Thürmer's leadership through them earned both an article in The New York Times in 1992 and even inspired a phone call from radio shock jock Howard Stern to discuss show controversy on-air.
"Despite heavy pressure from the outside, as well as from the administration, Thürmer loyally defended the artists' freedom to express themselves," said Josh Usmani, a CSU art alumnus and art critic at Cleveland Scene, back in 2014.
As long as works were not "fundamentally illegal or dangerous" to viewers, CSU would exhibit them.
Naturally, this meant that the show never failed to affect the audience, for good or ill. The show "almost self-destructed in the 90s in a frenzy of 'artists gone wild,'" Thürmer said.
"The show was conceived to serve ordinary people free from snobbery, elitism, and pretension—no curators, no professionals, and no taste police," Thürmer said at the time, indicating that "every participant an artist, every artist a curator—no questions asked, nothing refused."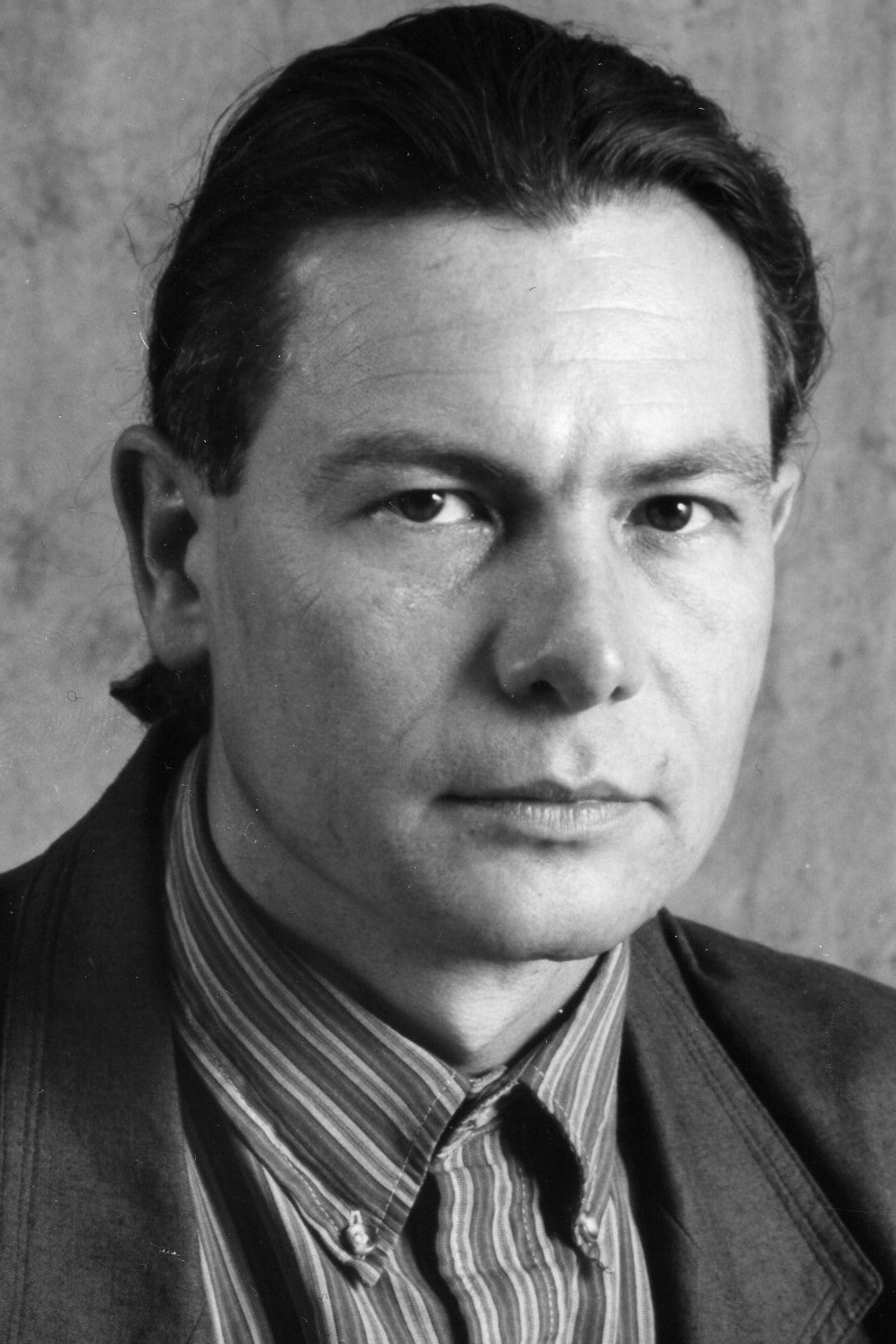 Engaged Learning and Beyond
One thing is certain: Thürmer and 30 years' worth of exhibitions brought a great deal of attention to CSU's art program—one that continues to challenge students and audiences as it survives and thrives in the heart of the Playhouse Square theater district.
The Department of Art and Design at CSU began its full-time art program in 1971 with concentrations in studio art, art education and art history. Each year, approximately $40,000 in scholarships are awarded to full-time art majors based on artistic merit. Scholarship recipients are required to display their work.
Through a special arrangement with the Cleveland Institute of Art (CIA), the CSU/CIA post-baccalaureate program allows select recent graduates of CSU's Department of Art and Design to continue their studies at CIA for one year, tuition-free.
"This allows [students] to further develop their creative and expressive abilities polish their portfolio and to prepare them for professional work or graduate study at the [Master of Fine Arts] level," said Irina Koukhanova, chair and professor of CSU's Department of Art and Design.
Whether the art stirs, provokes or elevates its audience, the creativity, self-expression and "making an artistic statement" is Engaged Learning, on all sides of the art—making, curating, studying, absorbing. As for the exhibition, don't sleep on it. The Galleries will close this no-cost, open-to-the-public milestone opportunity on Saturday, May 28.