Posted on February 7, 2022 at 11:18 AM, updated February 7, 2022 at 12:44 PM Print
'Engineer for a Day' and 'Connections Fair' help students, graduates and those soon-to-be during National Engineer's Week
The Washkewicz College of Engineering (WCOE) loves to help "connect the dots" for students, graduates and those soon to be! There are many ways its Fenn Academy and Co-op helps future engineers, but two of biggest come in the form of this month's Engineer For A Day job shadowing program and the Engineering and Computer Science Connections Fair—both of which honor National Engineer's Week!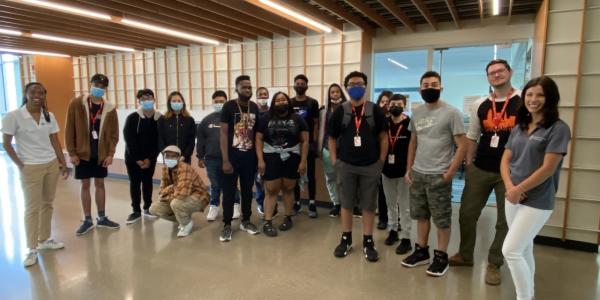 Engineer For a Day
In partnership with the Cleveland Engineering Society, the Engineer for a Day job shadowing program enables students to meet local engineers and to experience various engineering fields. Students must visit the Washkewicz College of Engineering prior to the event, which is where they will receive the sponsor information. 
High school students in grades 10 – 12 who are interested in engineering should attend the event. There will be a total of 90 students selected; juniors and seniors from Fenn Academy partner schools will have priority. By registering, students are making a commitment to participate.
The deadline for students to register has been extended to Friday, February 12, due to last week's inclement weather. Assignments will then be given to students by Sunday, February 14 during a required visit to the College of Engineering that can be scheduled online or arranged by calling 216.687.5272 or via email: engineering@csuohio.edu.  
Job shadowing company visits and activities will take place on the afternoon of Tuesday, February 22. Participating students and their sponsors to contact each other to make final arrangements. Students are responsible for their own transportation to and from the workplace.
Since 1999, more than 1,200 students have participated in this activity. Interested students can register here.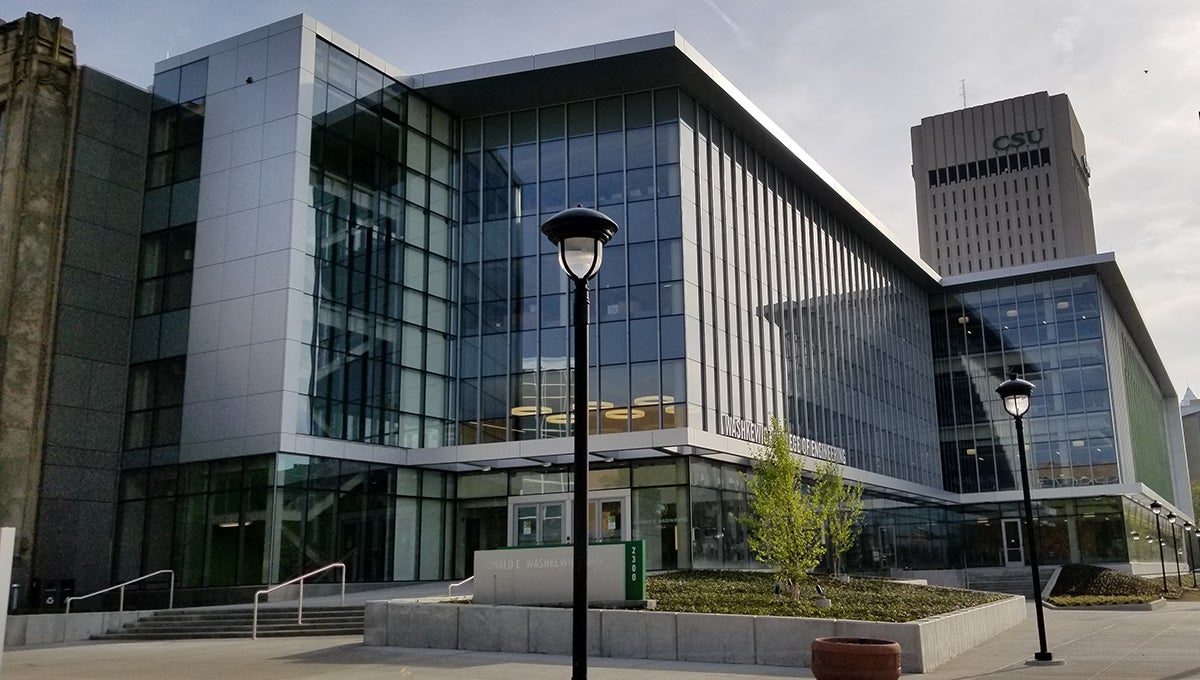 Engineering and Computer Science Connections Fair
The 5th Annual Spring Engineering and Computer Science Connections Fair at CSU returns IN-PERSON, providing an opportunity for employers to consider CSU students for co-ops, internships, permanent work opportunities and more! These are the largest career fairs held on campus and highlight the many partnerships that the university has in engineering's respective industries.
The Fenn Academy Co-op Office is inviting industry partners to participate in the event this coming Friday, February 25 from 10 a.m. - 3 p.m. in the Cleveland State University Woodling Gym, located at 2451 Euclid Ave, Cleveland, OH 44115. Interested companies and students can register here.