Posted on January 23, 2019 at 10:01 AM, updated January 23, 2019 at 10:01 AM Print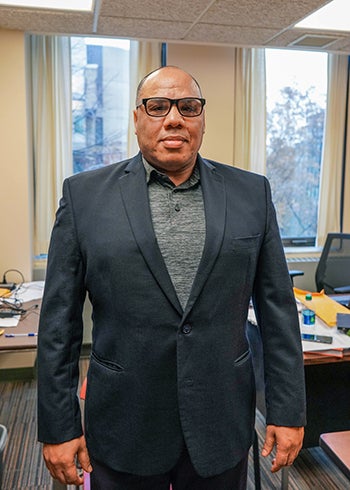 Dr. Moncef Tayahi joined the Department of Electrical Engineering and Computer Science at Cleveland State University in the fall of 2017 as an associate professor of practice. His research and teaching interests include photonic devices and systems, sensor devices and systems, wireless sensor networks, and power electronics and their application in renewable energy.
Before joining CSU, Dr. Tayahi was an associate professor at Xi'an Jiaotong-Liverpool University in Suzhou, China, and previously held faculty appointments at Rutgers University and the University of Nevada, Reno.
Prior to academia, he was a member of the technical staff at the Advanced Research Laboratory at Bell Labs in Holmdel, New Jersey, where he conducted research regarding long haul fiber optic transmission systems and devices for dense wavelength division multiplexing.
Dr. Tayahi received his Ph.D. in electrical engineering from the University of Connecticut, Storrs in 2000. He also received a bachelor's degree in electrical and computer engineering from the University of Illinois at Urbana-Champaign in 1995.