Posted on November 15, 2017 at 9:41 AM, updated November 15, 2017 at 9:45 AM Print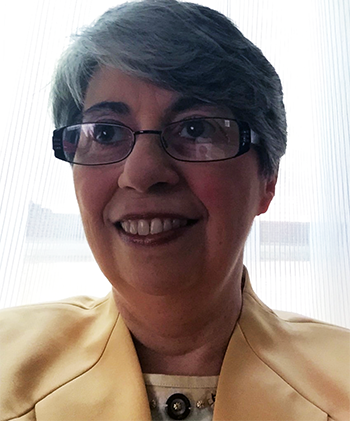 Maria Kozlowski-Gibson joined Cleveland State University's School of Nursing in the fall of 2014 as an assistant professor. She is a certified legal nurse consultant and teaches forensic nursing at the graduate level. After practicing law for 14 years in Brazil, Dr. Kozlowski-Gibson studied bioethics and earned an LLM from Cleveland-Marshall College of Law in 2006. She then obtained an M.S. in nursing and a Ph.D. in higher education administration.
Dr. Kozlowski-Gibson's research focuses on issues involving law and nursing. She has a particular interest in the legal aspects of treating individuals with anosognosia, which is the inability to perceive that you are sick and is common in some mental illnesses but, also, found in cases of stroke. The affliction makes it difficult to convince individuals suffering from an illness, such as schizophrenia, to seek treatment and often forces family members to get an individual declared medically incompetent which is very difficult, expensive and jarring to the patient.
Dr. Kozlowski-Gibson is examining potential policy reforms that could allow for quicker treatment of patients with this brain condition. Her work in the area was published as a case study by the International Journal of Psychiatry and Law in 2016. Moving forward, she hopes to implement a broader research initiative based on the legal framework that governs medical competency to better inform those in the legal and medical profession on the specific needs of individuals suffering from anosognosia.