Posted on July 17, 2018 at 1:10 PM, updated July 17, 2018 at 1:10 PM Print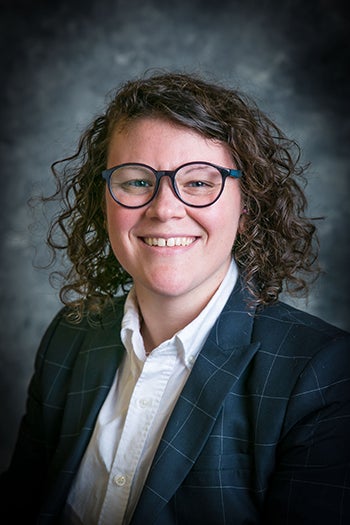 Dr. Kimberly Fuller joined Cleveland State University in fall 2016 as an assistant professor in the School of Social Work. Prior to joining CSU, she taught at the University of Akron and Oberlin College. Currently, she also has a clinical mental health practice.
Fuller researches the lives and relationships of LGBTQ individuals. Her research has evaluated family support, self-acceptance, relationship satisfaction, psychological distress, access to health information, and identity development. She has conducted a program evaluation for a transitional living program for LGBT youth in Cleveland.
Her current research projects also include predicators and protective factors of substance use in early adolescence, gender minority sexual health information access, and critical consciousness development in social work students and educators.
Fuller received her Ph.D. in human sexuality studies, an M.S. in social work, and M.S. in human sexuality education from Widener University in Chester, Pennsylvania. She is a certified sex therapist (CST) and licensed independent social worker with supervisory designation (LISW-S).