Posted on April 15, 2019 at 3:16 PM, updated April 15, 2019 at 3:16 PM Print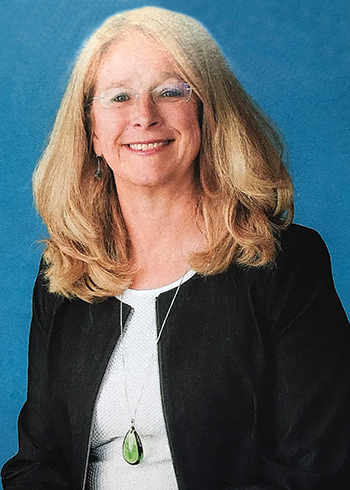 Karen Pace's mother, an educator herself, didn't want her daughter to follow in her foot steps and become a teacher. Instead, she pushed her towards nursing. 
Pace did become a nurse, and a fairly accomplished one at that, but she also fulfilled her childhood aspirations of becoming an educator. As a practicing emergency room nurse and an associate professor at Cleveland State University, Pace gets the best of both worlds.
"It's sort of come full circle where now I'm doing my nursing, but I also get to teach," Pace said. "So, I've gone back to what I originally thought I would want to do."
Pace earned her Bachelor of Science degree in nursing from The Ohio State University in 1985 and soon began work at the Cleveland Clinic Foundation on the post-open-heart-surgery floor. She then attended Kent State University to earn her M.S.N. in 1993 while also working in an emergency department. 
She began supervising at University Hospitals Bedford Medical Center while continuing to practice nursing in the emergency room. Pace still works at University Hospitals today, where she found a home in the emergency department.
"It's different every day," Pace said of emergency room work. "You don't know what you're going to get next. I like the variability and the fast pace."
Even after Pace began teaching at CSU part time in 2002, and then full time in 2005, she still practiced—and continues to practice—as a nurse. 
"The emergency room keeps my skills current so then I can go and teach them in the clinical setting," Pace said. "My certification is in Emergency Room Nursing, so I would like to keep that up."
Pace teaches clinicals, where nursing students practice in real world health care environments under supervision, so most of her time is spent at hospitals. She usually teaches medical-surgical nursing clinicals four days a week and works as an emergency room nurse on the weekends. 
Pace also takes her nursing outside of the country. The first mission trip she took was to Peru with a small group of students. But for the past six years, Pace has taken around 20 to 40 students each year on week-long mission trips to the Dominican Republic. 
"We work with people who don't usually see a doctor for a year or a year and a half, so that we can see them, treat them, give them medications and educate them," Pace said. 
She received the Faces of Care Award in 2017, which was based mostly on her mission work. The Faces of Care Award "honors area nurses that have made an impact in the nursing community."
This fall, Pace has plans to take students to North Carolina in order to repair homes damaged by Hurricane Michael. 
While she enjoys her work outside of Cleveland, Pace noted that there are benefits to training to become a nurse in the Cleveland area. One of those benefits is the number of highly-ranked hospitals in CSU's backyard. 
"You have the Cleveland Clinic, University Hospitals and then Metro, so I think they are getting the best experience they can get," Pace said of CSU nursing students. "And they get to see all three hospitals most of the time during their classwork, so they get to pick the one that they'd most like to end up at." 
As a long-time practicing nurse and educator of future nurses, Pace had a few pieces of advice for nursing students.
"Try to become very organized," Pace said. "Put your things on a calendar. Spend time doing your work, because that's most important."