Posted on April 7, 2021 at 9:05 AM, updated June 16, 2021 at 12:43 PM Print
The Department of Psychology's Dr. Kenneth Vail has been named a Rising Star by the Association for Psychological Science (APS). The APS Rising Star designation recognizes outstanding scholars in the early stages of their research career, yet whose innovative work has already advanced the field.
Dr. Vail's research focuses on the role of existential psychological concerns in everyday life, including political attitudes, religious beliefs, and physical and mental well-being. 
APS Rising Stars are selected for thier significant publications, their work to bring recognition to their field, and research with broad implications, among other criteria. Since 2018, Dr. Vail has published 10 peer-reviewed publications with nine as first-author; two scholarly editorials; one book chapter; and last year, he published the book The Science of Religion, Spirituality, and Existentialism.  In 2020, Dr. Vail helped to establish the International Society for the Science of Existential Psychology (ISSEP), which will examine critical issues of "being" and "becoming" in the study of human nature and social life.  Finally, Dr. Vail has worked to bring his work to the general public by authoring five research-oriented pop-science articles and op-eds.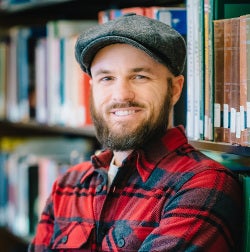 Congratulations Dr. Vail!