Posted on June 22, 2022 at 4:36 PM, updated August 19, 2022 at 9:32 AM Print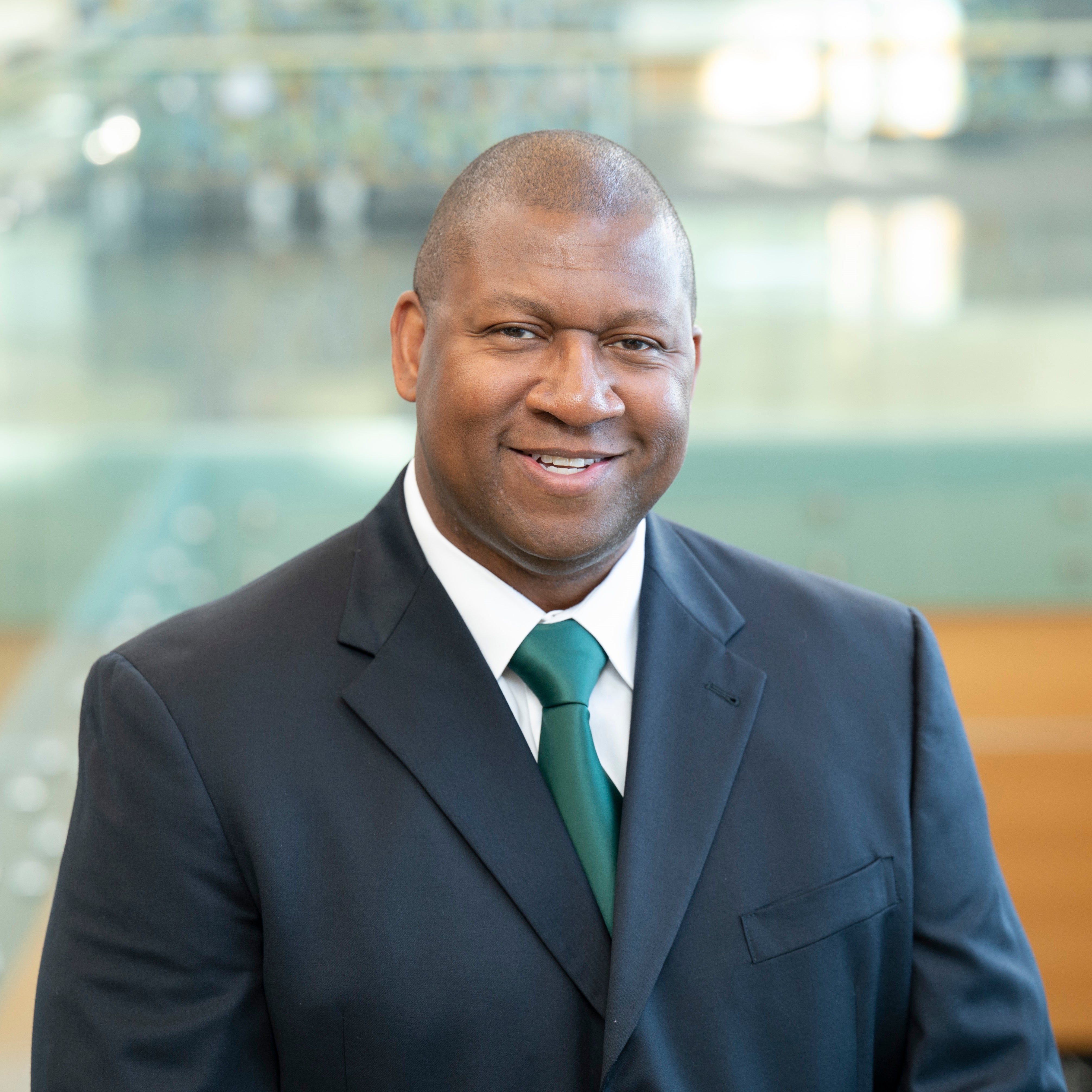 CLEVELAND (June 22, 2022) – After a national search, Cleveland State University has selected Roy Gifford, Ph.D., an accomplished marketing executive and brand builder, as vice president and chief marketing and communications officer. Dr. Gifford is currently associate vice president and chief marketing officer at Northern Kentucky University and will join CSU on August 1, 2022. He will report directly to President Laura Bloomberg and serve as a member of the university's senior leadership team.
"I couldn't be more excited to welcome Dr. Gifford to CSU and to Northeast Ohio," said President Bloomberg. "His academic background, his experience marketing and building brands known throughout the world and his track record of success at Northern Kentucky University, make him the ideal choice to lead CSU's marketing and communications efforts during a time of growth and progress here."
In his role, Dr. Gifford will oversee the university's communications, branding, reputation and public relations functions, as well as supporting efforts to enroll a talented and diverse student body. 
"I am excited and honored to join the Cleveland State community and am grateful to President Bloomberg, the cabinet members and everyone involved in the search process," said Dr. Gifford. "CSU is a special place for our students, faculty, staff and regional partners.  I look forward to building and executing our strategies to continue making the university a flourishing destination in the region, the nation and the world."
Over the last two and a half years Dr. Gifford has successfully led Northern Kentucky University's marketing and communications efforts. During the pandemic he helped the university navigate in both a virtual and hybrid environment to ensure the mission and vision of delivering student success and being a regionally engaged partner was achieved. Under his leadership, the university's strategic platform – Success by Design – has become synonymous with the NKU brand. Dr. Gifford has also helped the university transition to a digital environment.
Dr. Gifford has more than 20 years of experience in corporate sales and marketing with brands like Timken Bearings, Coca-Cola, Cummins Engine, Coors Light, Coors Original, Carhartt, Jack Daniel's, and Bicycle playing cards. He has worked in several roles during his career including as a sales representative, district business manager, brand manager, brand director, vice president of marketing, senior vice president of marketing and chief marketing officer. 
According to Dr. Gifford, one of his most rewarding jobs was as a graduate assistant football coach at Ohio University. "That experience gave me the opportunity to teach student-athletes to be the best they could be, not only on the football field, but in the classroom as well," he said. "That inspiration brought me to higher education as an academic-practitioner and ultimately to Cleveland State University." 
Dr. Gifford received his Ph.D. in management – with an emphasis on marketing management –  from Case Western Reserve University in 2017, and has a master's degree in business administration – with a concentration in marketing – and a master's degree in sports administration from University of Tennessee-Knoxville and Ohio University, respectively. He received his bachelor's degree in business administration from Middle Tennessee State University, where he was also a four-year starter on the football team. He currently serves as a board member for the Boys and Girls Club of Greater Cincinnati. He and his wife, Rog, have two children, Catherine and Booker.