Posted on November 9, 2022 at 1:32 PM, updated November 9, 2022 at 1:32 PM Print
Distinction takes associate professor of Mathematics to Colombia in 2023 to further statistical analysis of health-related data 
Sandra Milena Hurtado Rúa, Ph.D. is the latest member of the Cleveland State University faculty to be named a Fulbright Scholar, a distinction which will take her to Colombia next year. An associate professor in the department of Mathematics and Statistics at CSU, she specializes in Statistics and Biostatistics.
Dr. Hurtado Rúa's research includes Bayesian Inference and statistical analysis of MRI data in the context of multiple sclerosis research, meta-analysis studies, and modeling of survival and cancer cure rates. Her work has been included in numerous collaborative studies and could ultimately have direct benefits for clinical care.
Bayesian Inference is a popular statistics methodology that is increasingly used across a diverse range of real-world applications—ranging from Business, Finance, Weather Prediction, Disease Risk, Medical Diagnosis and even Artificial Intelligence (AI).
Prior to joining CSU, Dr. Hurtado Rúa served as a postdoctoral associate in the Division of Biostatistics and Epidemiology at Weill Medical College of Cornell University. She earned her Ph.D. in statistics from the University of Connecticut in 2011. She previously completed an M.S. in Mathematics with a concentration in Statistics from Northern Illinois University and a B.S. in Engineering from the National University of Colombia.
"The Cleveland State University community is so proud that the Fulbright Program has recognized Dr. Hurtado Rúa, who joins a cadre of CSU Fulbright Scholars," remarked CSU President Laura Bloomberg.
"While our students are already benefiting from her expertise in biostatistical analysis, they can now gain additional insight from her experience as a Fulbright Scholar. And with the resources available to Dr. Hurtado Rúa as a part of the program, we look forward to seeing what new knowledge she will find and what impact her research will have on the wellbeing of others."
"My training is in the field of statistics, specifically in the area of Bayesian statistics with an emphasis on biostatistics applications," Dr. Hurtado Rúa said. She has maintained her interest in the development and application of statistical methods to a range of clinical and biological studies.
"Bayesian methods are a branch of statistics," Dr. Hurtado Rúa said. "They combine prior knowledge or information along with new data to quantify uncertainty, model a particular system or answer questions about a problem of interest."
Dr. Hurtado Rúa said that Bayesian inference has become a critical component to successful statistics applications and data science, including AI. Bayesian methodology can be used as an estimation tool and a learning inferential model.
In a recent interview, Dr. Hurtado Rúa said she is thrilled at the opportunity to blend statistics, clinical applications and student-research, while imparting and exchanging what will become shared wisdom with another community.
"I will be in Colombia in the spring of 2023 at the beginning of the year, which really is a great time to be there," said Dr. Hurtado Rúa, who added that the distinction was "quite unexpected" and recalls being "incredibly surprised" when she received the letter from Fulbright.
She is quite excited to return to Colombia.
"I have to tell you, it's such a great honor and it is an experience full of possibilities, working with a new group, creating networks with the local universities—there's just so much potential there!" she said.
"Being able to work with an interdisciplinary group and expanding our common research is thrilling. What we can all accomplish by working together—locally, internationally—is incredibly exciting and rewarding," Dr. Hurtado Rúa added.
"The opportunity to bond culturally around our humanity and bridge differences by sharing knowledge gained through research and using what you've learned helps people everywhere. Looking at the long-term impact, it's quite rewarding for everybody. I'm so grateful for the opportunity."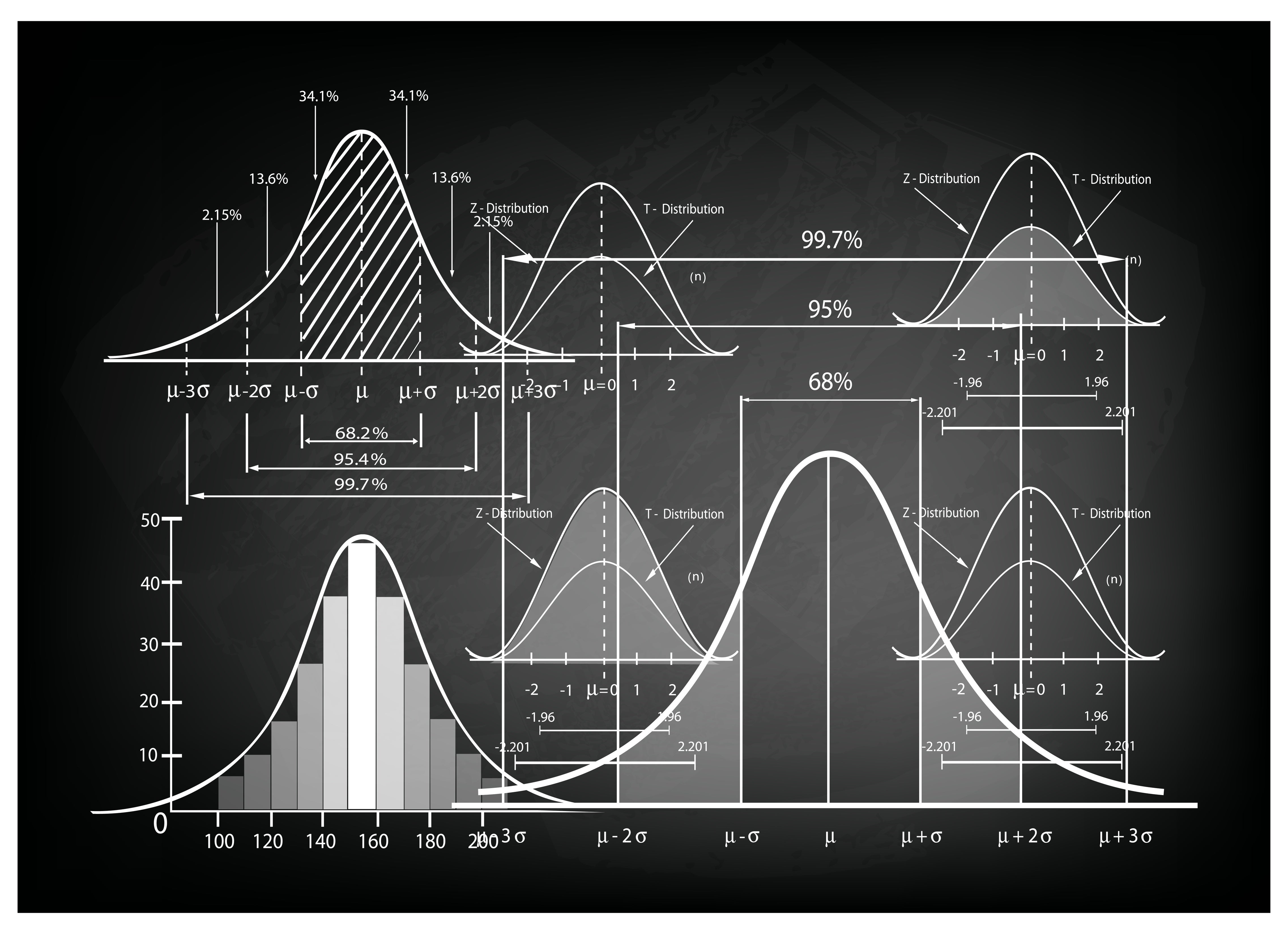 Bayesian Statistics/Inference 411
Still confused about how Bayesian Statistics/Inference is applied? Here's a primer:
Sports Data: Bayesian models are used to produce  team-rankings and predict player ability and performance. Example includes predicting a golfer's performance and NBA rankings based on empirical prior historical data.
Search Operations: A Bayesian statistical model helped locate an Air France plane in 2011 which was missing for two years.
Product Development and e-Commerce: Bayesian methods can be used in new product development (weighing on  certainties, driving risk management) and discerning if there's value to pursuing it. Both Amazon and Wayfair are notable for their use of proprietary Bayesian-based systems to personalize shopping experiences.
Business and Marketing : Bayesian methods can be used for pricing decisions—helping businesses right-size their prices for products based on field information including retail and wholesale prices, market size/composition and market share. Bayesian methods have the flexibility to delve into previous campaigns to determine process improvement for existing marketing campaigns or to build new ones from the ground up. Everything from email strategy and web design to the probability of landing the right audience through market research can be unearthed through Bayesian Inference and modeling.
Stock Markets: There's a "forecasting" joke about stock markets that brokers used to tell—that like weather and astrology, no one really knows what will happen. Bayesian models are used for detecting future trends in stocks based on what's come before. They have been especially popular in the COVID-19 era, where investors had an added level of volatility.
Weather Prediction: Speaking of weather, forecasting methods will expand through what's known as Bayesian "deep-learning." Research surrounding this is very much in its infancy, but researchers hope to use computerized vision imagery and weather patterning to help sort out what might happen with greater predictability—which could be especially vital during hurricane season, as we're now seeing.
Disease Risk: Disease "mapping" to determine causal disease hazards in individuals and groups benefit from Bayesian hierarchical models—where researchers can examine risk factors, subregions with risks and predispositions to disease to determine if a particular disease could be fatal.
Medical Diagnosis: Most doctors use Bayesian inference without realizing it. They get a sick patient, look at their history, their lifestyle, and other prior information  to determine what problem the patient may have. Bayesian analysis can even be used to fill in incomplete medical records based on the history and trends of the individual.
Artificial Intelligence: Bayesian methods are used in Artificial Intelligence research because they offer flexibility and are compatible with software logic, allowing computers to execute decision-making with impressive accuracy. To put it another way entirely, Siri, Alexa, Cortana, Bixby and Google Assistant—not to mention the robust number of "website chatbots" and automated "phone trees" used by companies and organizations worldwide—are all a bit Bayesian at heart.

About the Fulbright Scholars Program and the CSU Connection
The Fulbright Program is the U.S. government's flagship international educational exchange program and is funded through an annual appropriation made by the U.S. Congress to the U.S. Department of State's Bureau of Educational and Cultural Affairs.
The Fulbright U.S. Scholar Program is over 75 years old and has provided over 400,000 participants the opportunity to exchange ideas and come up with solutions to many of the world's most vexing problems. Funded by Congress and directed by the U.S. State Department, the program is administered by Institute of International Education (or IIE), which arranges academic placement for nominees and supervises participants during their stay.
"Fulbrighters," as Fulbright Scholars are known in higher education circles, bring a lot to the experiences they have abroad and contribute to their respective campus communities by sharing their international perspectives—inspiring colleagues and students to seek international opportunities in the process.
Additionally, over 1,900 diverse U.S. students, artists, and early career professionals in more than 100 different fields of study receive Fulbright U.S. Student Program grants annually to study, teach English and conduct research overseas.
As one might expect, CSU has a long and proud history of producing faculty Fulbright Scholars—Core and Flex Scholars, Specialists, Distinguished Chairs, etc.—and you can read about them all on the Faculty and Staff Recipients page.