Posted on November 23, 2021 at 3:59 PM, updated November 29, 2021 at 3:40 PM Print
Sports, Concerts, Politics and More Unfurl Arena's Growing Legacy
It was 30 years ago this month that the Bert L. and Iris S. Wolstein Center opened its doors for the first time. Originally known as the Cleveland State University Convocation Center, the multipurpose arena began operations on November 1, 1991 as the new home for CSU Vikings Basketball.
URS-Dalton Consultants and Whitley/Whitley Architects of Cleveland broke ground on the $55M facility (that's $130M adjusted for 2021 inflation) in August 1989. Vikings might not think of the venue as fabled, but it most certainly is – and it began the transformation of CSU's urban campus into what it is today.
The epic 1985-1986 Cleveland State University men's basketball season in Woodling Gym was still quite fresh in the hearts and minds of Clevelanders when the arena opened. That year's school record 14-game win streak and NCAA "Sweet Sixteen" appearance felt like a sign of things to come.
As a result, enthusiasm surrounding "The Convo" was big. Cleveland had nary a professional sports championship to speak of since the Cleveland Browns' AFL championship in 1964, and the Vikes would be a strong, competitive group to rally behind.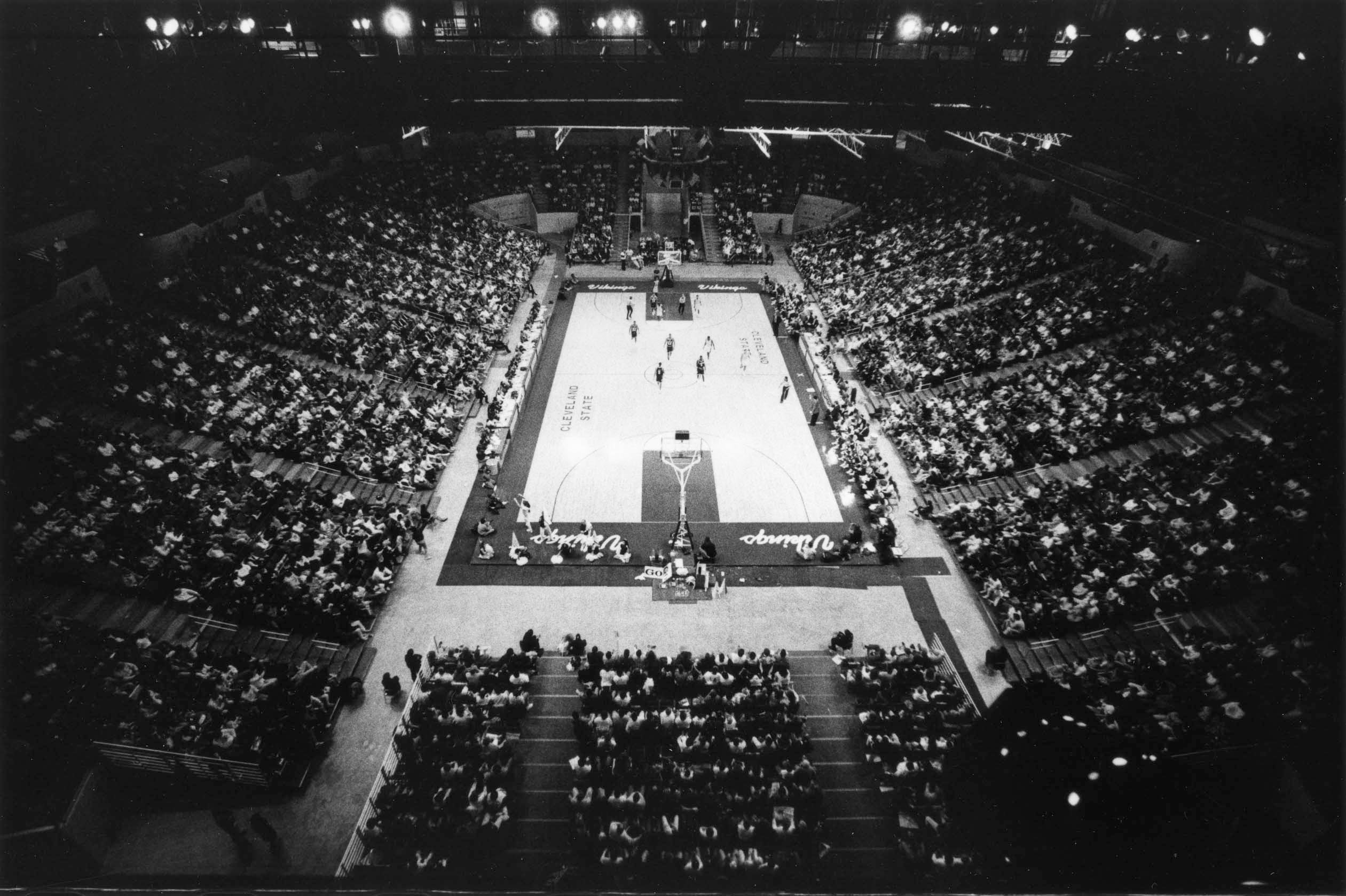 They ultimately became conference season champions in 1993 (Mid-Continent), 2011 and 2021; conference tournament champions in 2009 and 2021 and returned to the NCAA "March Madness" round of 32 in in 2009, representing their current Horizon League membership. 
Those teams all graced the Wolstein Center, renamed in 2005 in honor of Bert L. Wolstein – a 1953 graduate of Cleveland-Marshall College of Law, CSU's 2003 Distinguished Alumni Award recipient and very much a winner in his own right.
The Vikes weren't the only winners to grace Wolstein's floors. NPSL professional indoor soccer champions the Cleveland Crunch were victors there, too, finally putting Cleveland's pro championship sports drought to bed after (wait for it) 30 years! From 1994-2000, the Crunch won three NPSL titles, six conference titles and five division championships there.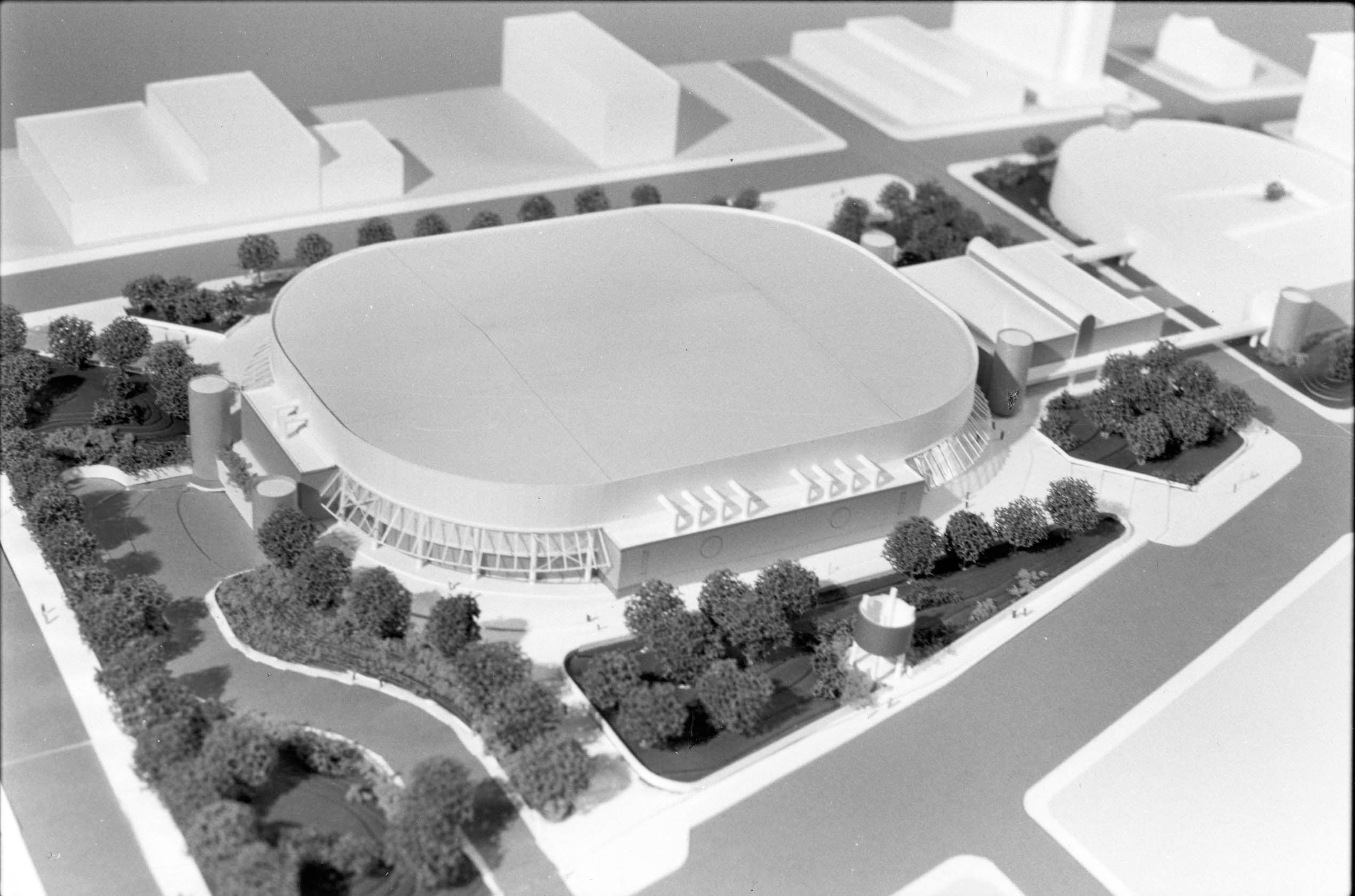 It was a venerable championship feast. The team's family-friendly success and humble nature (none of the players were the multimillionaire athletes of today) was a key part of many a Clevelander's growing up in the 1990s. The "Dynamic Duo" of NPSL career scoring leader and six-time league MVP, Hector Marinaro, and all-time NPSL assists leader Zoran Karic were Crunch fan favorites – not to mention goalkeeper Otto Orf and Crunch superfan Daniel "Dancing Guy" Cullen, who would bust his unmistakable dance moves with every Cleveland goal scored… If you know, you know.  
During the past 30 years, Wolstein Center has also served as the host for NCAA championships for gymnastics, fencing and wrestling; has held monster truck rallies, motocross, roller derby, Cirque du Soleil, family-friendly programming and boxing matches, not even to mention a cornucopia of concerts by performers across all musical disciplines.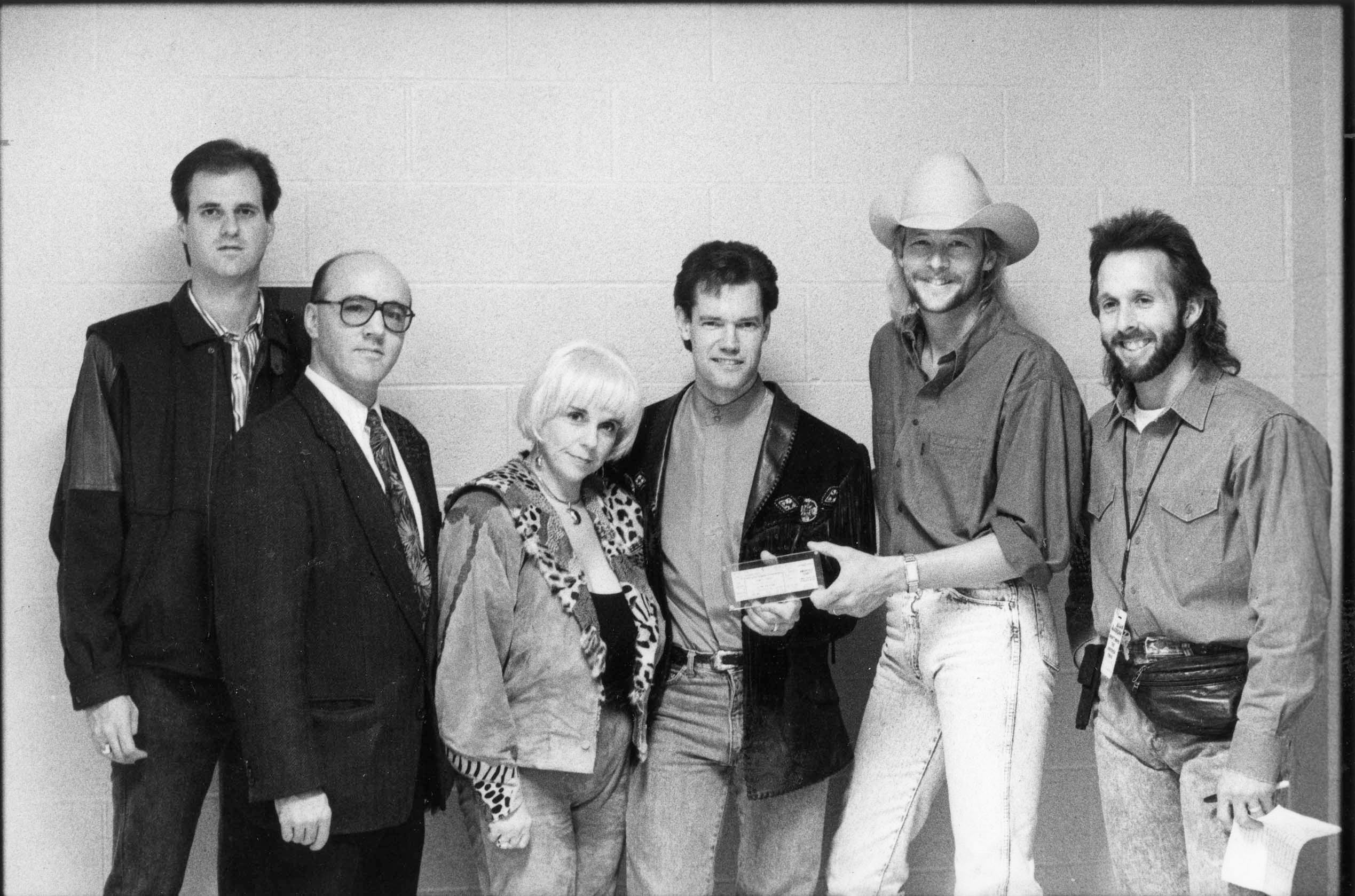 Country Music Hall of Famers Randy Travis and Alan Jackson christened the venue with its first concert; rock legends Jethro Tull were right behind them.
In all, some 30 Rock and Roll Hall of Fame inductees have performed at Wolstein in as many years. They include (deep breath) Bob Dylan, Bruce Springsteen, David Bowie, Sting, Prince, Neil Young, Elton John, Tom Petty & the Heartbreakers, ZZ Top, Rod Stewart, Aerosmith, The Cure, Beastie Boys, Janet Jackson, Joan Jett, Pearl Jam, Nine Inch Nails, Green Day, Joe Walsh, Cheap Trick, Ramones, Jay-Z, Foo Fighters, Ice Cube and Lynyrd Skynyrd. 
Another dozen or so legendary country, rap and rock acts that have performed at Wolstein are poised to become hall of fame inductees in their respective genres.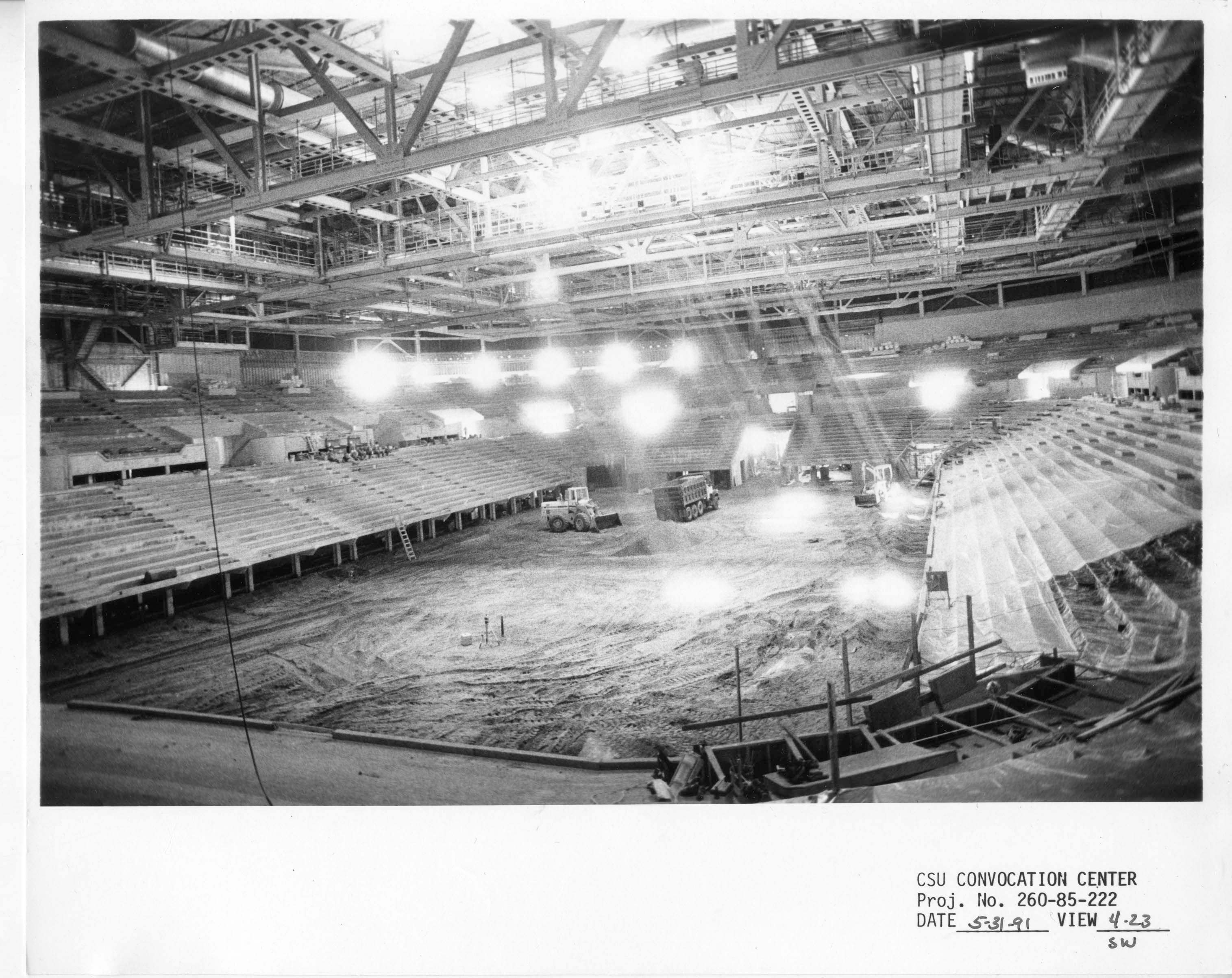 Speaking of legends, did you know that future NFL hall-of-famer and coaching legend Bill Belichick and his wife sat in on Rock Hall inductees Bon Jovi when the band performed there on March 4, 1993? Well, now you do. The former Cleveland Browns coach was both cheered and jeered in equal measure.
Then there's future NBA hall-of-famer, Akronite and former Cleveland Cavaliers basketball team captain/ champion LeBron James, who played his first nationally televised game at Wolstein. His high school team St. Vincent-St. Mary was pitted against scrappy Oak Hill. Get this: tickets were a mere five bucks. Three teams and four titles later, James is considered the best in the game and one of the best to ever play basketball.
We all "knew him when," but the rest of the world met him at Wolstein Center that day.
In fact, the world has had a front row seat at the arena for many dignitaries in the form of political debates, rallies and more. Former U.S. presidents Bill Clinton and Barack Obama have addressed audiences from Wolstein. One-time presidential hopefuls Al Gore, Hillary Clinton, Rev. Jesse Jackson, Rev. Al Sharpton and John Glenn have, too. Same goes for director Spike Lee and singer-actresses Beyoncé and Erykah Badu.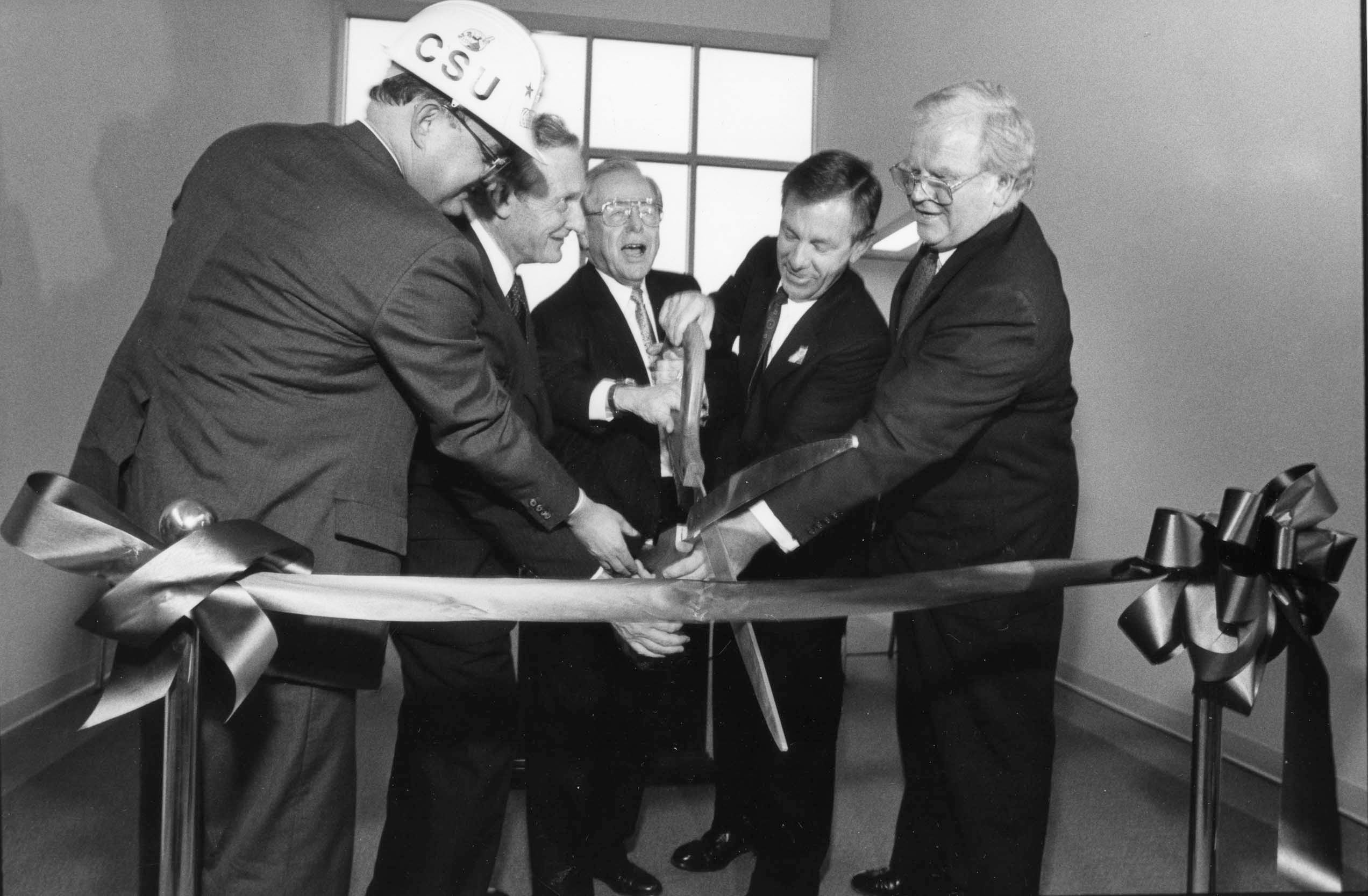 But perhaps the most important and creative face time at the arena happened within the past year. When the state of Ohio needed a mass vaccination clinic to address the global pandemic, CSU answered the call and hosted the Ohio National Guard at Wolstein Center. Tens of thousands of coronavirus vaccines were administered to Northeast Ohioans at the venue.
After all that "pomp and circumstance," it's easy to forget that Wolstein has also been the home of CSU's graduation ceremonies – and will be again next month for both 2020 and 2021 graduates. Many a CSU graduate in regalia has "walked the stage" there over the last 30 years, after working hard to earn their college degrees. The next group of Viking grads (around 1,300 or so) will walk December 12.
With 13,610 permanent seats and 1512 telescopic seats, Wolstein Center is the largest basketball arena in the Horizon League, the second largest college basketball arena in the state of Ohio and… well, if its walls could talk, it would have a lot more to say than even this birthday serenade does.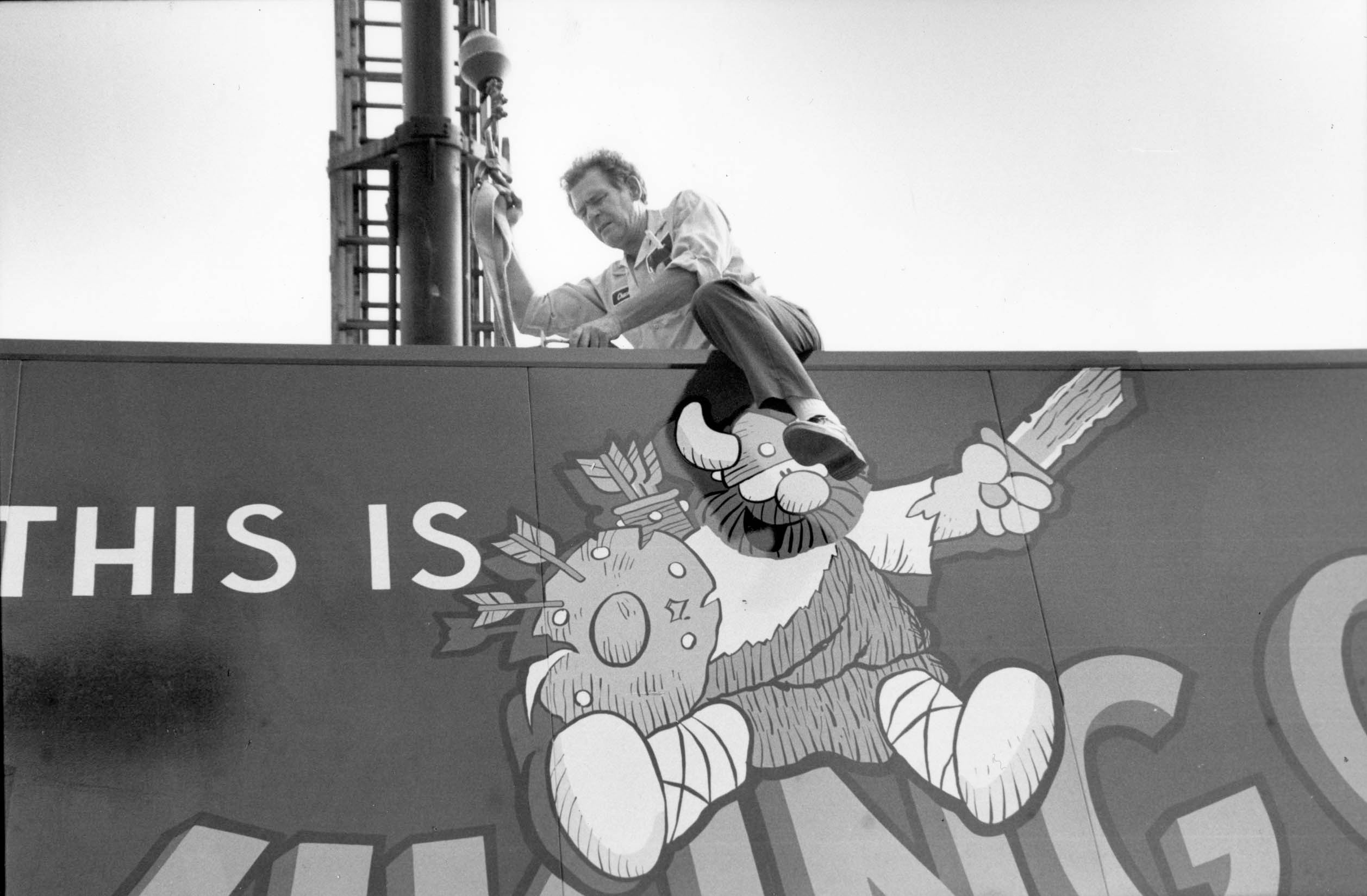 At one point several years ago, the venue was actually considered for demolition – with a smaller arena and housing for 1,000+ students taking its place. But that plan never came to fruition. Now in its fourth decade of service, the Wolstein Center story is still unfolding.  At 30 years young, it remains home to Vikings men's and women's basketball and is now the home court for the Cleveland Charge of the NBA G-League as well.
Happy birthday, Wolstein Center! Your legacy looms large over the campus and all of Cleveland. And yes, 30 looks good on you.
Historical photos courtesy of the Cleveland Memory Project/Special Collections, Michael Schwartz Library at CSU.