Posted on October 21, 2014 at 4:34 PM, updated October 21, 2014 at 4:34 PM Print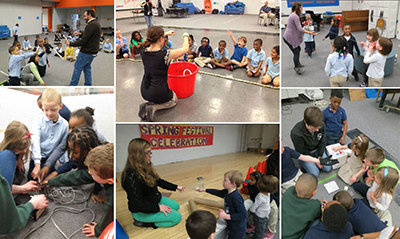 Campus International School provides Cleveland parents with an excellent school choice in downtown Cleveland, but CSU students are also benefiting from having an elementary school on campus.
CIS was created in partnership between the Cleveland Metropolitan School District and CSU in 2010. Ron Abate, professor in residence, and Lindsey Glass, a Ph.D. education student and graduate assistant, work alongside Principal Julie Beers.
To read more, visit the University's ENGAGED blog.