Posted on September 4, 2014 at 11:34 AM, updated September 4, 2014 at 11:34 AM Print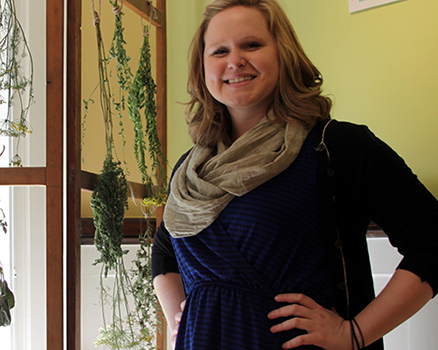 The natural medicine of the North Union Shakers who settled in Greater Cleveland in the 19th century is the subject of a new exhibit curated by Marilyn Miller, a history graduate student at Cleveland State University.
"Shaker Cures: Natural Medicine in the Valley of God's Pleasure" is on view through Sunday, November 16, at the Shaker Historical Society Museum & Library in Shaker Heights.
Complete with assorted medicinal plants grown right on the grounds of the Shaker Historical Society, the exhibit had its roots in a research project that Miller conducted during a summer internship there.
"With the information I compiled, we were able to create an entire exhibit around this little-known history of the North Union Shaker community," Miller said.
The North Union Shakers lived in what is now Shaker Heights and part of Cleveland Heights. They prescribed dandelion for liver and skin diseases, among other maladies. Marigold was used on bruises, cuts, sprains and wounds, and also was thought to prevent gangrene. Roses were cultivated to make rosewater for bathing feverish foreheads.
Check out CSU's ENGAGED blog for more on Miller's exhibit.