Posted on June 28, 2021 at 2:07 PM, updated June 29, 2021 at 9:41 AM Print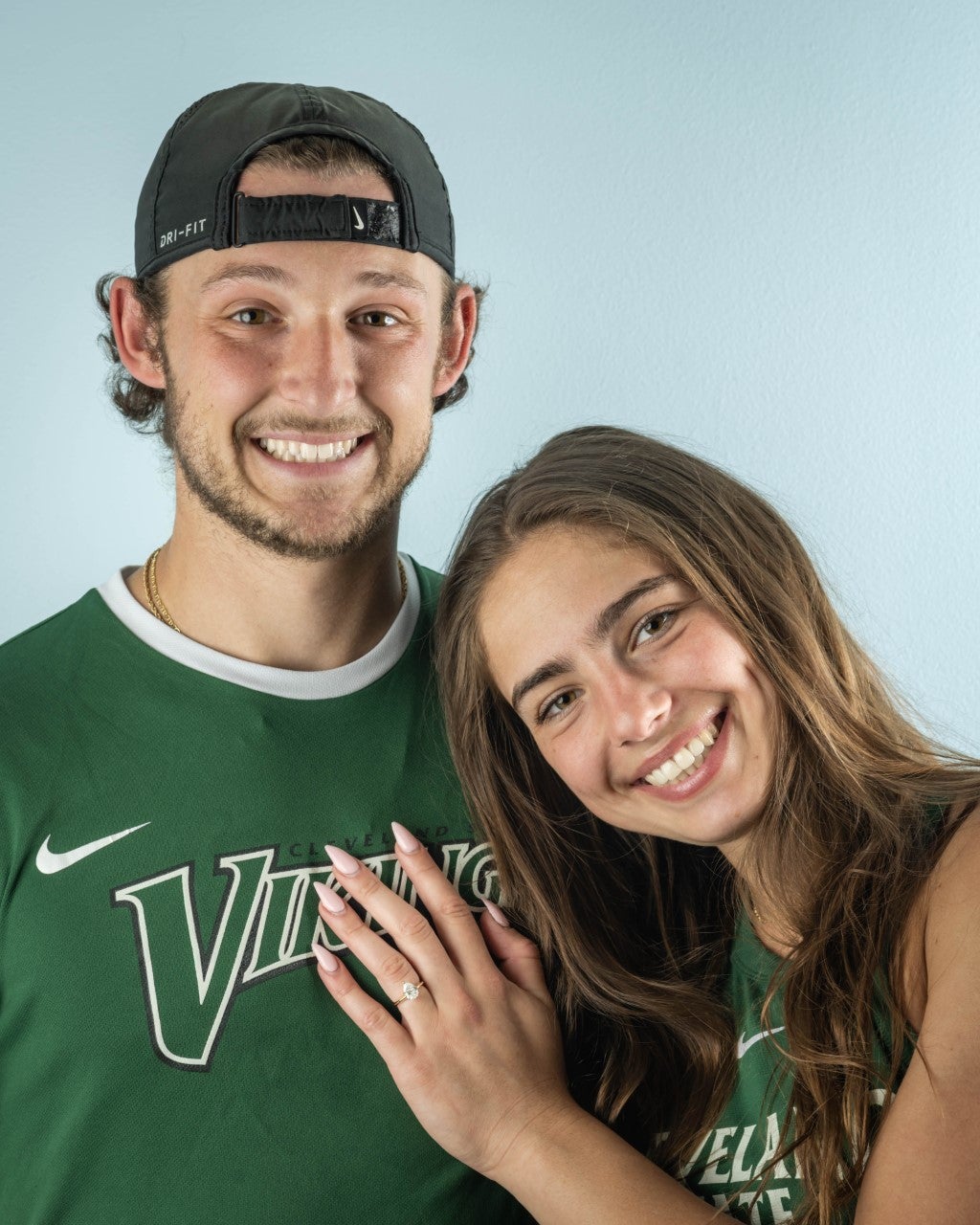 Showtimestardi: Two rings in one week: one for the love of my life and another for the best team I could ask for
Miru_na98: Best day of my life and many more to come with you
If you follow CSU tennis athletes Nico Mostardi or Miruna Vasilescu on Instagram, you may have seen the May 10th post among your feed along with the video clip of Mostardi dropping to one knee, asking "Miruna Vasilescu, will you marry me?"
Both Nico and Miruna were members of the CSU men's and women's tennis teams, respectively, who both performed exceptionally well this season. The women's team ended their season with a Horizon League Semifinal appearance following their regular season competition. This was the team's 14th semi-final appearance and the sixth time playing as a No. 4 seed in the tournament. Miruna was also awarded the Horizon League Player of the Year, being the first CSU athlete to receive the honor since 2014.
Additionally, the men's team added to the success as the team earned their way into the Horizon League Semifinals, after a 16-3 regular season, winning the championship with a 4-0 win over their opponent. The championship title is the third straight for the team, marking the second time in program history that Cleveland State has won three straight league crowns. Nico and his teammate earned the number one spot for their doubles performance, which now has them tied for fourth on the CSU Doubles Wins List.
Coming off a winning season and with Miruna's graduation just days away, Nico knew it was time.
"I just could not wait anymore," he said. "I wanted her to be with me for the rest of my life, so I made the decision to propose."
The couple met four years ago at a tennis tournament in California when their teams competed near each other. At that time, Miruna, an internation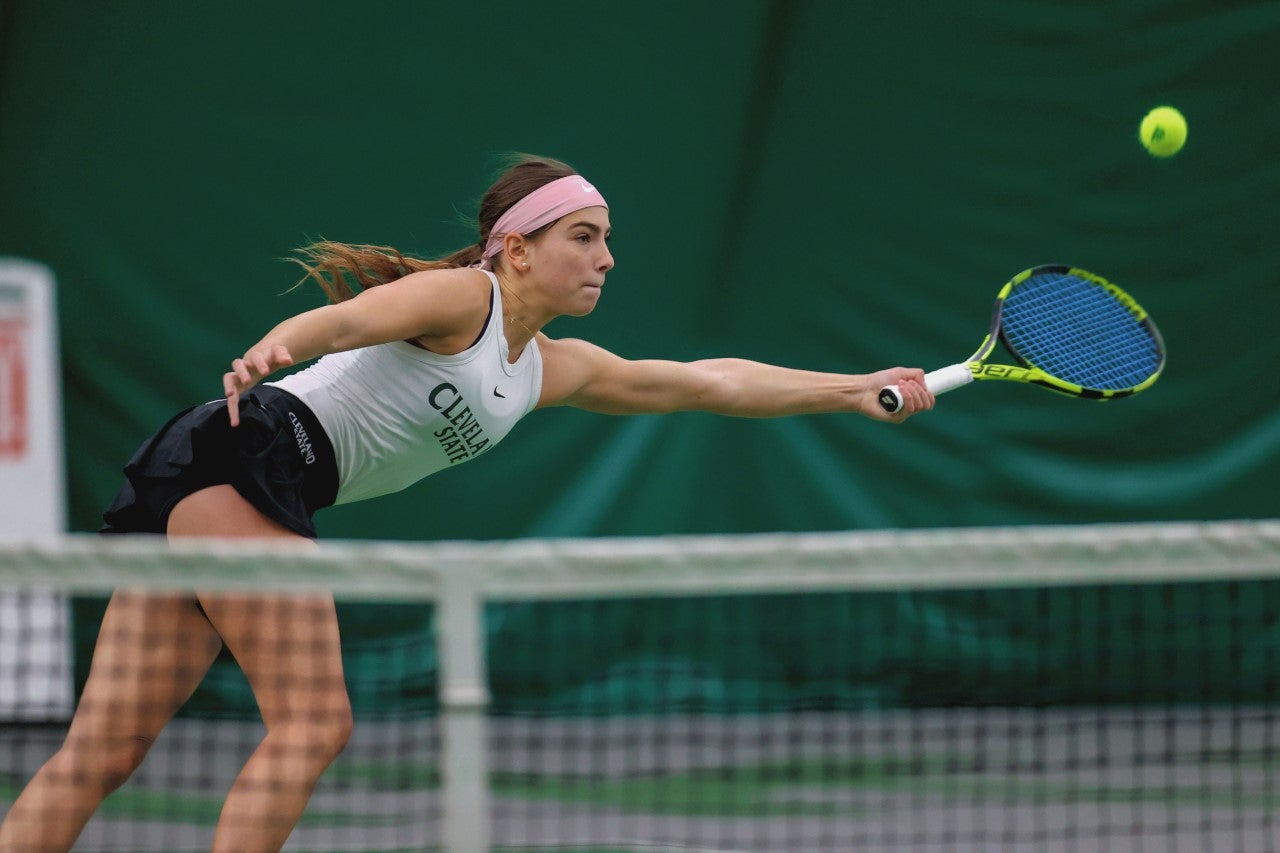 al student from Germany, played for University of Akron, while Nico played for CSU. The two unintentionally began to spend more time with each other as their respective coaches reunited and spoke in between matches, while Nico and Miruna sat in their presence. Over small conversation, the two became friends.
When the University of Akron eliminated its women's tennis program last year as part of budget cuts to the athletics department, Miruna was not going to give up on her dream of playing college tennis and eventually going pro. She made plans to transfer to Cleveland State and she knew just who to call for guidance.
"He [Nico] helped me get adjusted to CSU and even helped me to find an apartment and work, which was very hard as an international student," Miruna shared.
As she adapted to the new city and university, the two spent more time together and continued to bond through their experiences as students and athletes. They learned to support each other through helping to improve each other's tennis game and relating with each other on the struggles of balancing academics, athletics and work. It has been empowering to have someone that wants the same thing and pushes the other to achieve their goals, Miruna explained.
It's a sentiment Nico echoed. "It is amazing to have someone at my side for this journey especially it being my fiancée," he said.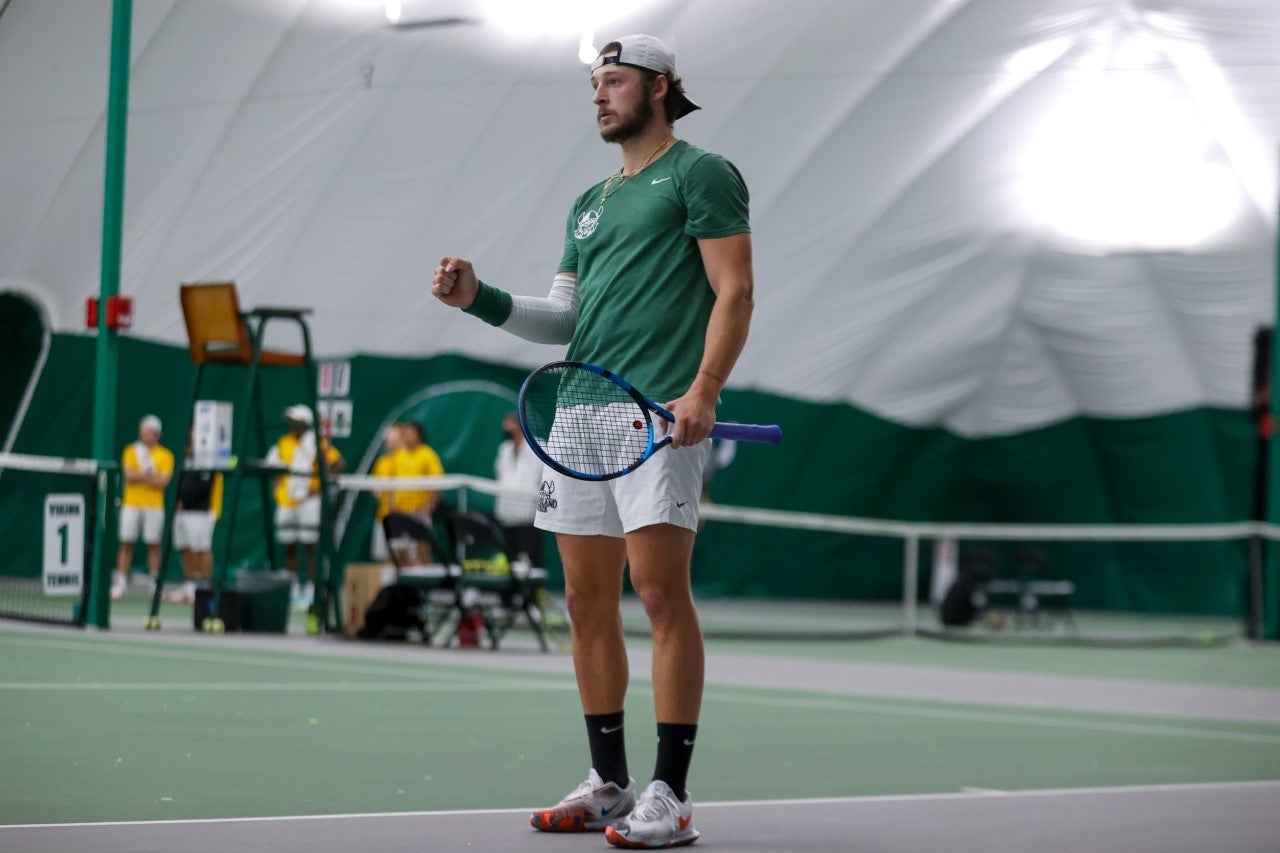 Nico graduated from Cleveland State in May 2020 with a Bachelor of Business Administration, majoring in marketing and Miruna, a human resources management major, received her Bachelor of Business Administration this spring. Due to Covid, Nico was able to continue playing tennis for CSU this year, despite having graduated in 2020. The proposal was an exciting way to end their Cleveland State chapter.
 This summer, the two are teaching tennis classes at the Western Reserve Racquet and Fitness Club before they start the next chapter of their life together – moving to Europe. While in Europe, the two plan to travel across the continent to play in tournaments on their way to becoming professional tennis players and a married couple.