Posted on December 1, 2016 at 4:14 PM, updated December 2, 2016 at 12:52 PM Print
$840,000 NASA grant includes work with International Space Station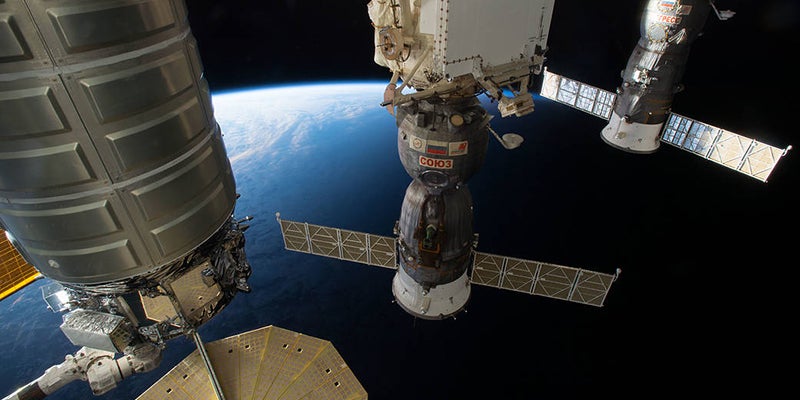 Cleveland State University, in partnership with The University of Akron and California State University at Los Angeles, is undertaking two new research projects for NASA and the International Space Station which seek to provide new understanding of the novel properties of space materials. The universities have received an $840,000 research grant through NASA's Physical Sciences Research program to examine how different materials solidify in space with the absence of gravity.
The research team consisting of Surendra Tewari, professor of chemical and biomedical engineering at CSU, Professor Sergio Felicelli of the University of Akron and Professor Mohsen Eshraghi of the California State University at Los Angeles, under the first project, will develop computational models that will use the experimental data already gathered from the International Space Station to study the defects produced by bubbles or gases when a liquid material solidifies in space. Their second project will compare microstructure and properties of metallic alloys processed in terrestrial and space conditions.
"These new grants will not only further assist us in understanding microstructure development during solidification under space conditions, they will provide important tools which will help predict and eliminate defect formation during casting of advanced aero-engine components here on Earth," Tewari says.
Tewari and David Poirier from the University of Arizona have been working with NASA for a number of years to understand how lack of gravity in space conditions impacts material structure and quality. They have conducted several solidification experiments on the International Space Station under a joint NASA-European Space Agency research project, and have another ongoing NASA-project to study cross-section change induced flow during solidification in microgravity.
###