Posted on August 14, 2017 at 10:27 AM, updated August 14, 2017 at 4:01 PM Print
"A Bestiary" by Lily Hoang is nominated in the Creative Nonfiction category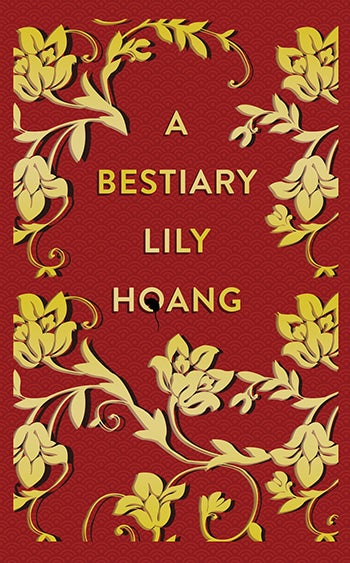 A Bestiary, the latest publication by acclaimed author Lily Hoang, has been nominated for a Literary Award by PEN Center USA in the category of Creative Nonfiction. The book, which uses fairy tale fantasy to skewer traditional stereotypes of Asian women, was published by the Cleveland State University Poetry Center in 2016.
PEN Center USA's Literary Awards Festival recognizes outstanding writing in the western United States and is currently in its 27th year. The 2017 event, hosted by actor and comedian Nick Offerman, will be held October 27 in Los Angeles. PEN Center USA is part of PEN International, one of the world's oldest and most prominent writers associations.
Hoang is the author of four additional books including Changing, a recipient of a PEN Open Books Award. She is also director of the MFA program at New Mexico State University and serves as an editor at Puerto del Sol and Jaded Ibis Press.
The Cleveland State University Poetry Center was established in 1962, and is a national non-profit independent press under the auspices of the Cleveland State University Department of English. It has published nearly 200 diverse collections of contemporary poetry and prose by established and emerging authors. It also serves as an educational resource for undergraduate and graduate students by providing assistantship and internship opportunities as well as involving students in the editorial and production aspects of literary publishing.
###