Posted on July 5, 2017 at 11:12 AM, updated July 11, 2017 at 10:51 AM Print
Previously served as dean of students at Central State University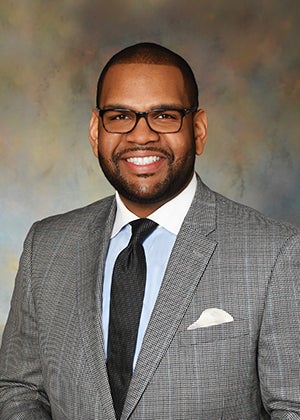 Maurice Stinnett, a longtime academic and nonprofit administrator, has been named the new vice president of engagement and chief diversity officer at Cleveland State University. In that role he will oversee community development activities, university-wide engaged learning initiatives and efforts to enhance diversity and inclusion across campus.
"Maurice Stinnett is a highly accomplished and innovative leader who has significant experience in advancing student success, promoting neighborhood development and advocating for a more inclusive community," says Ronald M. Berkman, president of Cleveland State University. "Engaged learning and community involvement are key pillars of what defines CSU as a university and Dr. Stinnett will be an excellent partner in helping us advance these important goals."
"Cleveland State is reimagining what an urban university can be and creating more engaged citizens and more inclusive communities in the process," Stinnett adds. "I am honored to be able to lend my passion and talents to this incredibly important mission."
Stinnett previously served as dean of students at Central State University in Wilberforce, Ohio, the Midwest's only public Historically Black College and University (HBCU). Prior to that he was the senior director of community engagement and education at CentroNia, a nationally recognized organization that provides education and family support services in a bilingual and multicultural environment. He also chaired the World Leadership Program, a White House Initiative designed to spark cultural understanding, learning and dialogue between graduate students and universities in the Middle East and the United States.
Stinnett earned his bachelor of arts in business from Central State University, his master of divinity from Princeton Theological Seminary, and his master of education and doctor of education from the Urban Education Leadership Program at Columbia University.
He begins at CSU July 5.
###