Posted on June 14, 2017 at 11:51 AM, updated June 21, 2017 at 11:48 AM Print
Noted civil rights expert will lead academic and cultural initiatives in African American history and society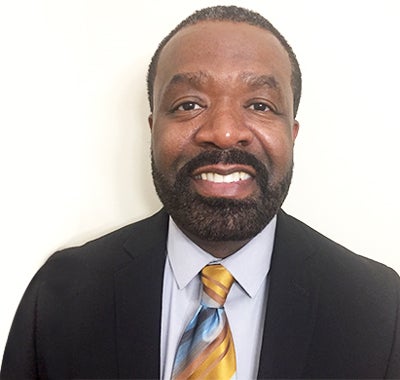 Thomas Bynum, prominent civil rights scholar and academic administrator, has been named director of the Black Studies Program at Cleveland State University. In that role, he will seek to enhance academic coursework and research in African American history and society, further develop cultural initiatives for students and the broader community and assist CSU administration in expanding partnerships with local community organizations.
"I am very pleased to join Cleveland State and look forward to working with its talented students, faculty and staff, as well as leaders throughout the community, to advance the tremendous efforts already being undertaken by the Black Studies program," Bynum says.
"Dr. Bynum combines the scholarly expertise, management skills and community engagement talents necessary to further the longstanding academic excellence of the Black Studies Program at CSU," notes Dr. Greg Sadlek, dean of the College of Liberal Arts and Social Sciences at Cleveland Sate. "We are extremely pleased to welcome him to the campus community."
Bynum previously served as associate professor of history and director of the African American Studies Program at Middle Tennessee State University. He is a noted expert in the role of the student protest movement in the battle to end segregation, as well as the socio-economic impact of the Civil Rights Movement on the American South. His book, NAACP Youth and the Fight for Black Freedom, 1936-1965, was published by University of Tennessee Press in 2013.
The Black Studies Program was founded in 1969 and offers a bachelor's degree and a minor in black studies. It also houses the Howard A. Mims African-American Cultural Center and Mims Lecture in Arts and Media Series, the Images Radio Forum and the Jazz Heritage Orchestra, in residence at CSU. Bynum replaces Dr. Michael Williams who passed away suddenly in 2016. For the past year, Dr. Donna Whyte, former director of CSU's Office of Diversity and Multicultural Affairs, has served as interim director of Black Studies.
###