Posted on February 5, 2019 at 4:10 PM, updated February 5, 2019 at 4:10 PM Print
Experienced engineer previously served with Cleveland Clinic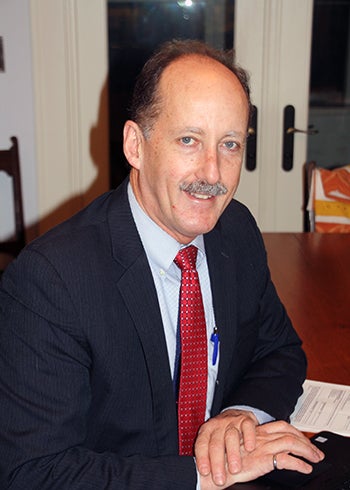 Cleveland State University is pleased to announce the appointment of Brian L. Davis, Ph.D., as chair of the Department of Mechanical Engineering within the Washkewicz College of Engineering. Davis, an accomplished researcher, assumed his new position February 4. 
"Dr. Davis is an internationally known researcher, exceptional advocate for reaching out to under-represented communities and an engineer with vast experience working on technologies of interest to NASA, medical institutions and industry," said Dr. Anette M. Karlsson, Dean of the College of Engineering. "Throughout his career, he has demonstrated leadership, creativity and ability to take new initiatives from a concept stage to successful implementation. With Brian leading our exceptional mechanical engineering faculty and staff, the department is well positioned to continue the momentum we have created since the announcement of the Washkewicz College of Engineering. I am very pleased to welcome Dr. Davis to our faculty."
Most recently, Davis served as the director of research of The University of Akron's College of Engineering. Previously he was vice chair of the Department of Biomedical Engineering at the Cleveland Clinic Foundation and director of the medical device solutions team. He played a key role in developing a partnership between the Cleveland Clinic and Parker Hannifin Corporation. Similarly, he served as co-director of the joint Cleveland Clinic/CSU program in Applied Biomedical Engineering. 
A native of South Africa, Davis has served in a number of key leadership roles with the International Society of Biomechanics, the foremost scientific organization in the field. These posts include president, member of the Executive Council and inaugural Society Fellow. In 2005, he co-chaired the ISB Congress which was hosted by Cleveland State University. 
Davis received a bachelor's degree in mechanical engineering and master's in medicine (biomedical engineering) at the University of Cape Town in South Africa, and holds a Ph.D. from Pennsylvania State University. He resides in Moreland Hills.