Posted on April 3, 2019 at 4:46 PM, updated April 3, 2019 at 4:46 PM Print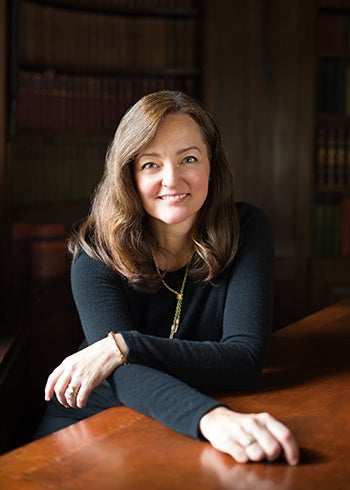 The Friends of the CSU Michael Schwartz Library will present its annual Local Author Series featuring Claire McMillan, author of "The Necklace," Wednesday, April 10.
McMillan will make a presentation about her novel, in which "two generations of Quincy women—a bewitching Jazz Age beauty and a young lawyer—are bound by a spectacular and mysterious Indian necklace."
The event, which is free and open to the public, begins in Rhodes Tower, Room 502 with a presentation at 2:00 p.m. and will be followed by a book signing. Registration is requested.
McMillan grew up in Pasadena, California but now lives in Cleveland, Ohio and was the 2017-18 Cuyahoga County Writer-in-Residence. She is the author of both "Gilded Age" and "The Necklace."
McMillan practiced law until 2003 before receiving an MFA from Bennington College for creative writing.