Posted on March 15, 2023 at 2:07 PM, updated March 17, 2023 at 2:17 PM Print
Former Clevelander who presided over high-profile murder trial, conviction of South Carolina attorney Alex Murdaugh will address Moot Court audience Tuesday, March 28.
CLEVELAND, OH (March 15, 2023)— Judge Clifton Newman, who presided over the high-profile trial and sentencing of former South Carolina attorney (now convicted murderer) Alex Murdaugh, will speak at the Cleveland State University College of Law's Moot Court Room on Tuesday, March 28 at noon. Judge Newman, a judge on the South Carolina Circuit Court, is a 1976 graduate of CSU Law School.
The event is no cost, open-to-the-public and is co-sponsored by the CSU|LAW Criminal Justice Center.
Throughout the Murdaugh trial which captivated the nation, Judge Newman earned national praises for his even-handed demeanor and his insightful comments during sentencing.
"Honest to God, what you saw on TV is who he is," said his friend, Judge Brendan Sheehan (CSU|LAW '93), Administrative and Presiding Judge, Cuyahoga County Court of Common Pleas. "He's decisive, he's firm, he's caring, he's got compassion."
Judge Newman was born in rural South Carolina, the first person in his family to be born in a hospital. After graduating from a racially segregated South Carolina high school as valedictorian, he earned an undergraduate degree from Cleveland State University in 1973 before turning his attention to a law degree. At CSU, he met his wife Patricia and served as President of the Student Government Association.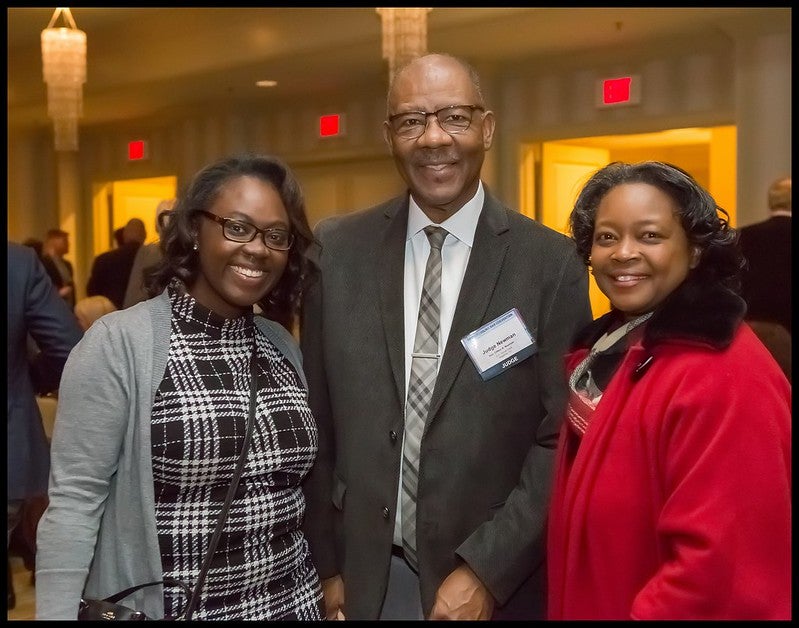 Judge Newman began practicing law in Cleveland before returning to South Carolina in 1982 to start a private law practice. He served as a defense attorney, a civil practitioner, and a prosecutor before 2000, when the state General Assembly elected him to serve as a Circuit Court Judge.
He served 23 years as a Circuit Court Judge, and in 2021 the Chief Justice of the South Carolina Supreme Court appointed Judge Newman to handle the criminal matters involving Murdaugh, who is part of a South Carolina legal dynasty that stretches back 100 years.
"We are pleased to welcome our alumnus Judge Newman back to our law school, and proud that CSU|Law was the beginning of his very distinguished career," said CSU|LAW Dean, Lee Fisher. Judge Newman will be among other distinguished alumni to be inducted into the CSU|LAW School Hall of Fame in November.
Photos: Courtesy of the South Carolina Bar
###
About CSU|LAW
CSU|LAW graduates have a history that is strong in social justice, leading at the forefront of major social movements including women's suffrage and civil rights. The current U.S. Secretary of Housing and Urban Development and two of Ohio's Supreme Court Justices are CSU|LAW graduates. Of Ohio's nine law schools, CSU|LAW is consistently ranked as the top public law school in Northern Ohio and the top part-time law school program in the state. The school is an early leader in providing leadership education for law students, expanded/online academic degrees, and cutting-edge curriculum in emerging fields of law.
About Cleveland State University
Founded in 1964, Cleveland State University is a public research institution providing a dynamic environment for Engaged Learning. With nearly 16,000 students, ten colleges and schools, and more than 175 academic programs, CSU was again chosen for 2021 as one of America's best universities by U.S. News & World Report, including the #1 public university in Ohio for social mobility. Find more information at www.CSUOhio.edu.