Posted on July 12, 2023 at 3:40 PM, updated July 12, 2023 at 3:47 PM Print
CSU Hosts Ohio's Boys & Girls Clubs' Day at Wolstein Center
Inaugural event puts Cleveland State, the importance of education in the spotlight
Cleveland State University welcomed Boys and Girls Clubs from around Ohio with open arms during the first annual Ohio Boys and Girls Club Day at the Wolstein Center on June 28.

Students from Central Ohio, Dayton Toledo, Greater Cincinnati, Massillon, Northeast Ohio, Washington County, and Youngstown came to campus. They were fully immersed in a day of fun, campus tours, and great advice from members of the CSU community.

Boys and Girls Clubs of America began in 1860 by four women in Hartford, Connecticut, who believed that boys roaming the streets should have a positive alternative. That led to establishing and organizing the first Club. After celebrating their 100th year in 2006, Boys and Girls Clubs around the country continue to provide a haven for over 3.5 million youth, providing the opportunity to discover their futures.

Director of University Special Events Ron Carson and President Laura J. Bloomberg welcomed the students to the event, after which they toured the CSU campus. Carson said this event, which he hopes can be an annual affair with more clubs from around Ohio participating, was significant on many levels.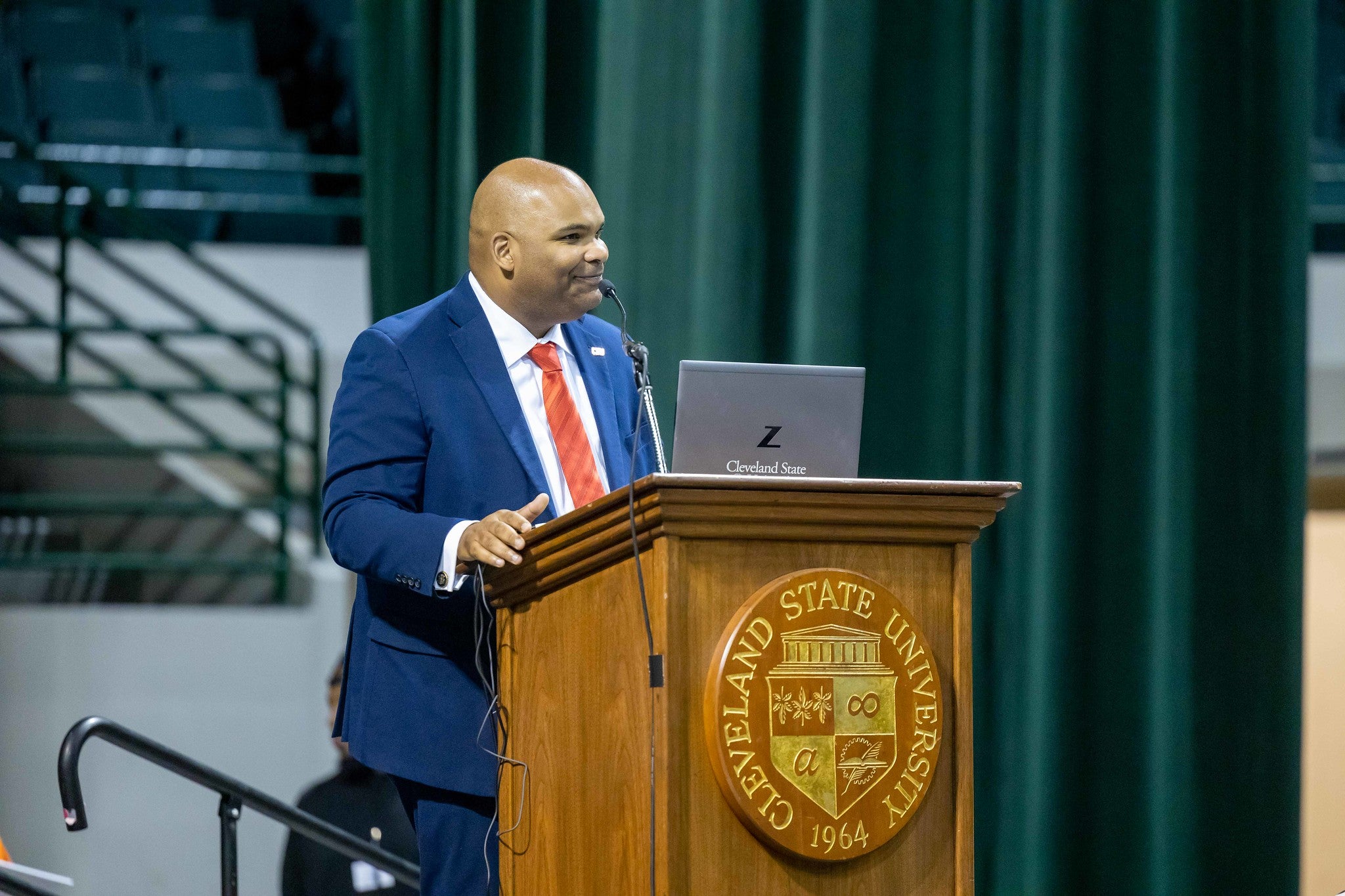 "I firmly believe that it is our obligation, as adults, to reach back and empower the children," he said. "[More importantly], we need to be able to continue the momentum and power the generations that follow."

Director of Campus Engagement Kimberly Springer also gave a presentation on the importance of education and how it can significantly impact a student's life down the road.

"I hope students were able to understand that everyone's college journey looks different. We all end up in the same university for a reason," she said.
"College is a place where you will learn so much more about yourself outside of a classroom as well. I hope some part of the event inspired a student to consider college and plan on making it a reality."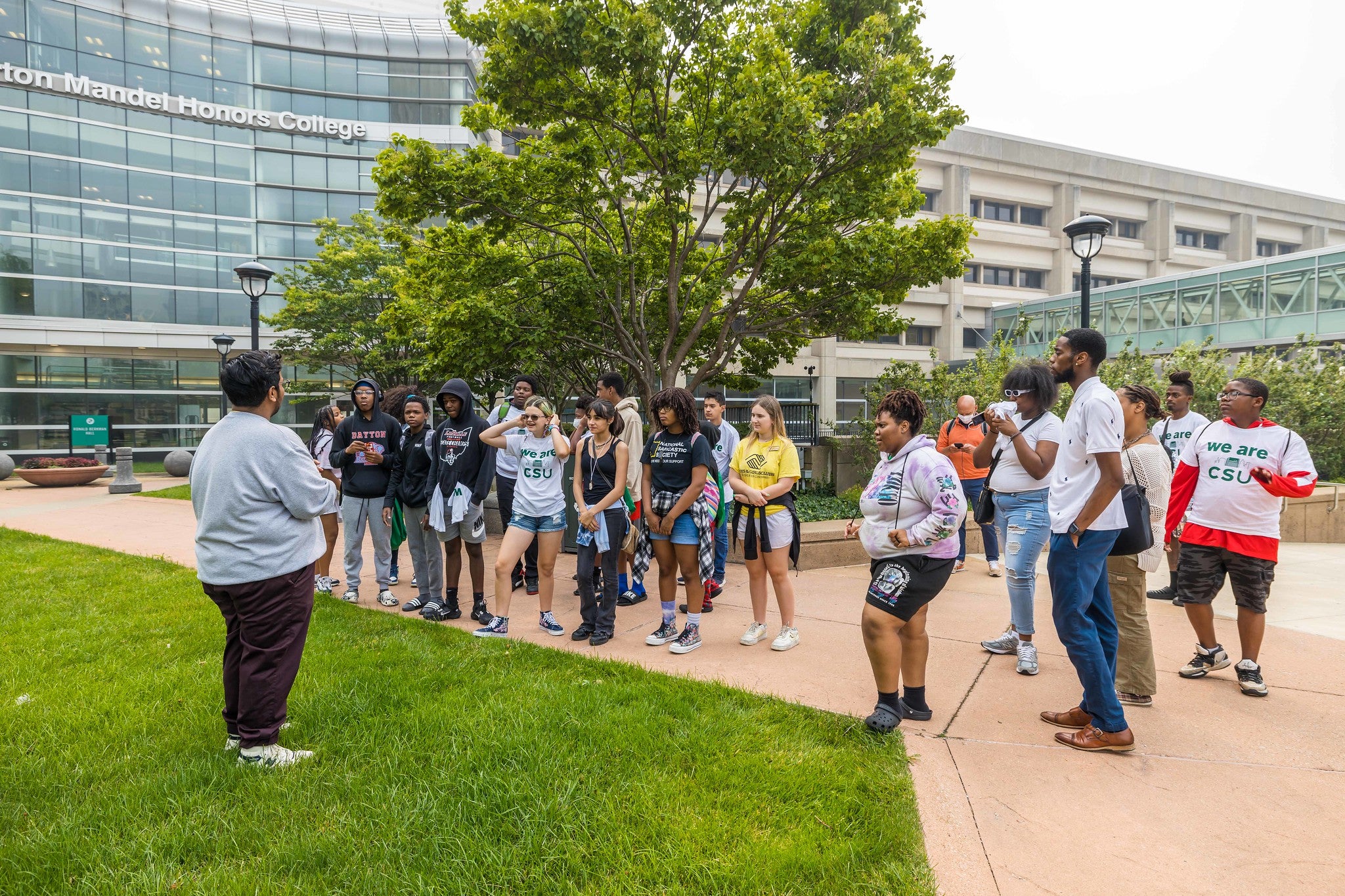 The students in attendance also heard from current CSU students who served as panelists in a question-and-answer session. They included Kayln Sweeney, Jayden Jackson, Lateef Mogaji, Naomi Smith, Faith Burch, Giovanna Surace, and Benito-Marcil Montoto. Springer said it may have been their first time on a university campus for most students, and the advice given had the opportunity to impact their lives forever.

"Cleveland State University [might have very well] been their first exposure to campus life," she said. "The student panel also [was beneficial because it] allowed them to hear various perspectives about college, and on the flip side, the students asked the panelists a few intriguing questions as well [which shows how engaged they were in the conversation."

With CSU being able to foster a connection with the Boys and Girls Club throughout the state, it's an essential step towards cultivating the next generation of leaders, and, according to Springer, it all starts with a relationship with those community organizations that can help pave the way.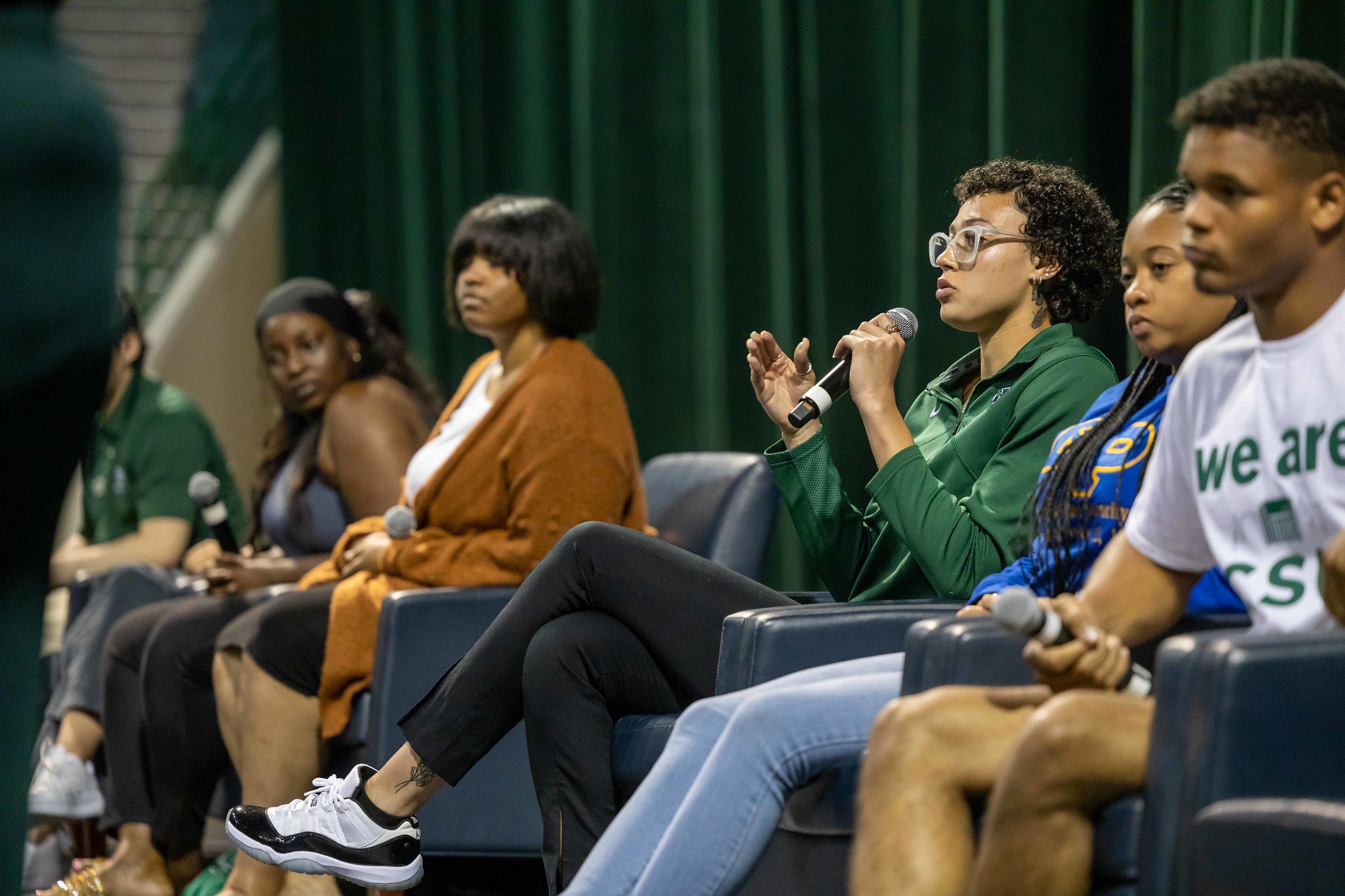 "I look forward to seeing what other community relationships can be built as well as strengthened in the Greater Cleveland area and beyond," said Springer.

"We want to make this an annual event, which [we hope will] showcase CSU as a world-class option for the next generation of scholars such as these young students," Carson added. 
"I stressed that in my remarks to them [that] it was President George Washington who said, 'the greatest pathway to success in life is education'; In my opinion, education is the great equalizer, and I hope that is what these students took away from the day."