Posted on October 15, 2021 at 10:04 AM, updated October 15, 2021 at 2:55 PM Print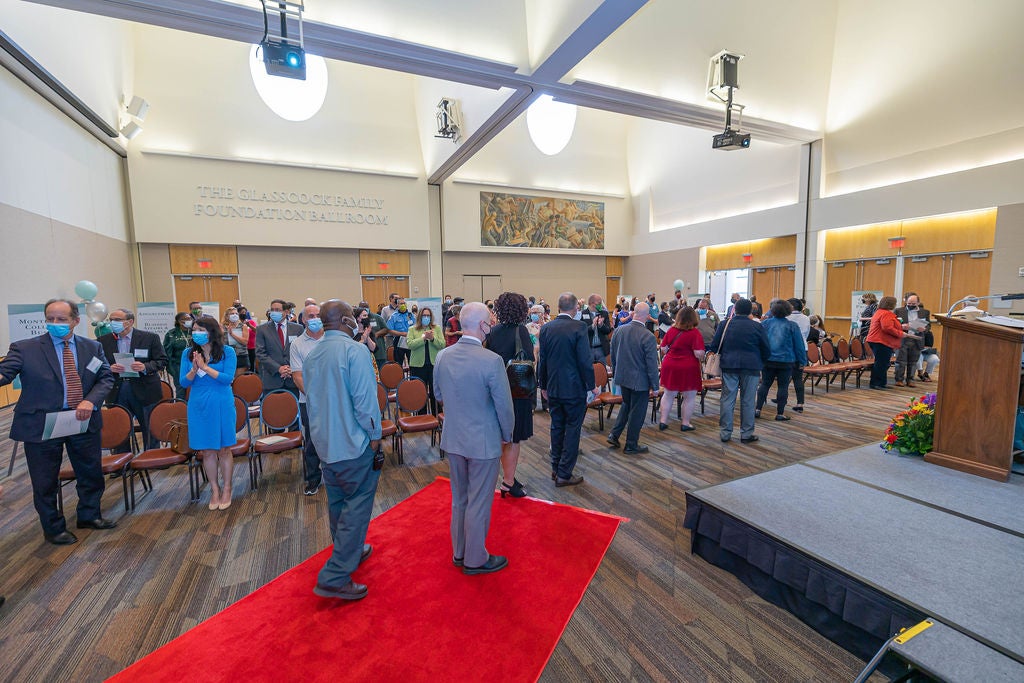 On October 14, Cleveland State University recognized career milestones of faculty and staff at the annual CSU Service Awards in the Glasscock Family Foundation Ballroom of the Student Center.
Faculty and staff across nine colleges and schools and eight departments were recognized for their years of service to the university in increments of five years, beginning with their tenth year. Altogether, the 150 faculty honorees logged a combined total of 2,840 years of service to CSU.
"We all stand on your shoulders," CSU president Harlan Sands said during his remarks to the audience.
"The institution today is one that was built thanks to you. Our reputation, our work ethic, our commitment to students – it all comes back to the people who are in this room. You are the backbone. We are grateful to every one of you for your service," he added.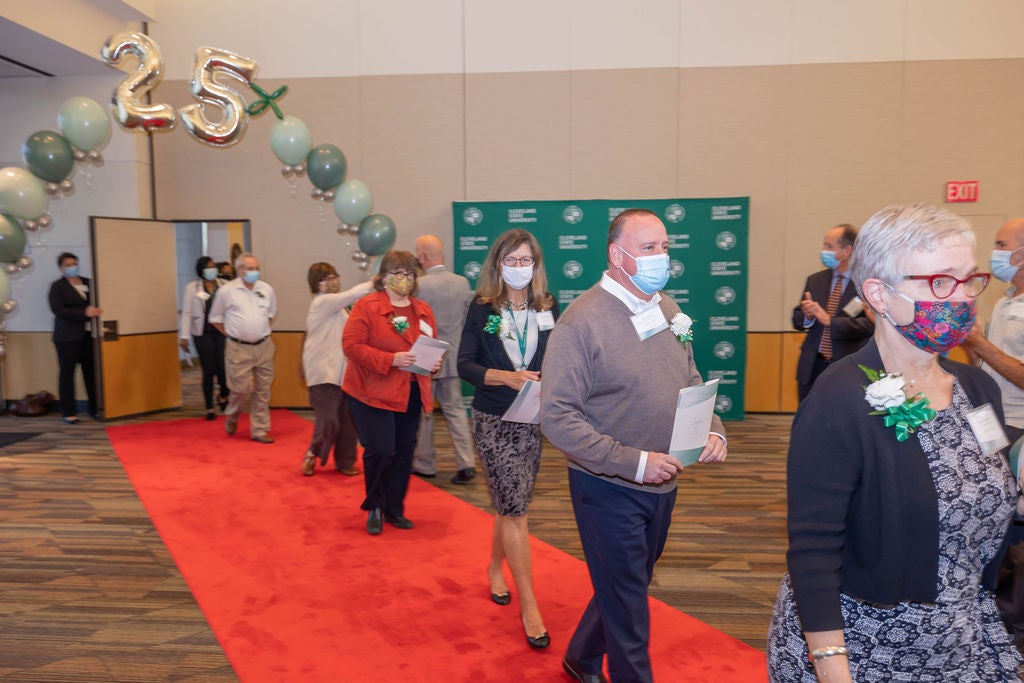 Honorees included Joel Lieske, Ph.D., a political science professor who has been at CSU for over 40 years, as well as law professor Peter Garlock, Ph.D. and IS&T senior business analyst/recent retiree Stacy Ossoff, who both were celebrating 45 years of service.
A congratulatory video, loaded with well-wishing messages from colleagues, was a key component to the recognition of these three honorees.
"You are what makes us a premiere institution," said Jeanell Hughes, vice president of administration and chief of staff, who opened and closed the festivities with remarks.
"You all consistently demonstrate your ability to be resourceful, innovative, continue to be agile, and pivot to solve challenges… I want to thank you for all that you've done," she added.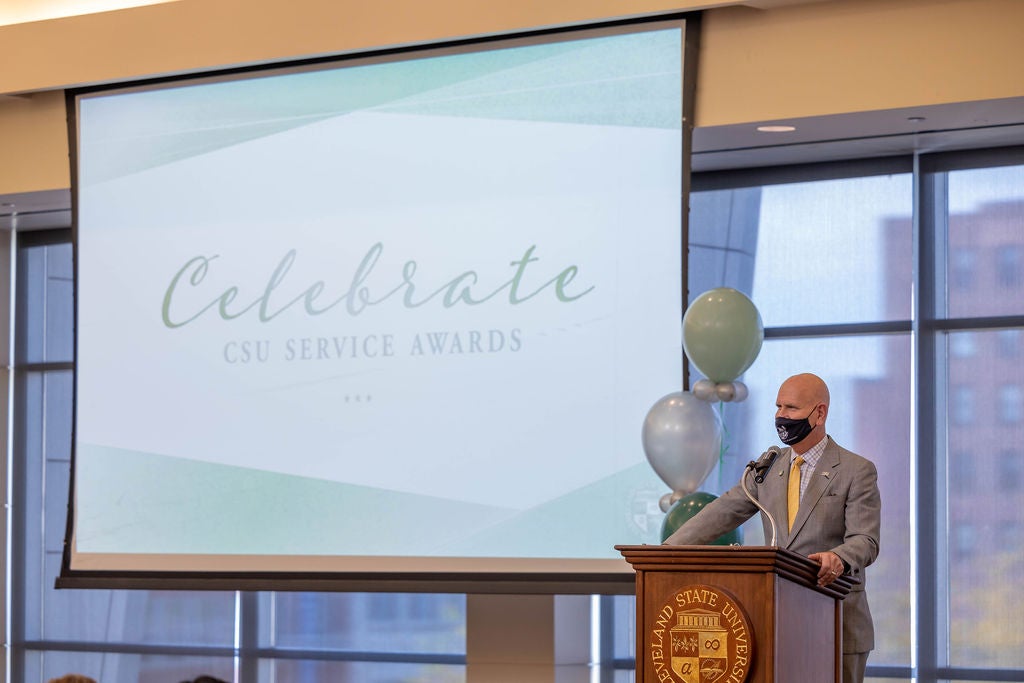 Each college dean and vice president from their respective divisions gave employees their plaques, who were then photographed with President Sands to commemorate the occasion. Honorees with milestones of 25 years and above also enjoyed a private reception with the president before the event.
Last year's event was done remotely due to the ongoing pandemic. Under normal circumstances, the CSU Service Awards are positioned around a celebratory luncheon.
This year, award winners disembarked from the event with university-catered lunches as an added thanks for their service.