Posted on March 31, 2022 at 1:59 PM, updated March 31, 2022 at 2:13 PM Print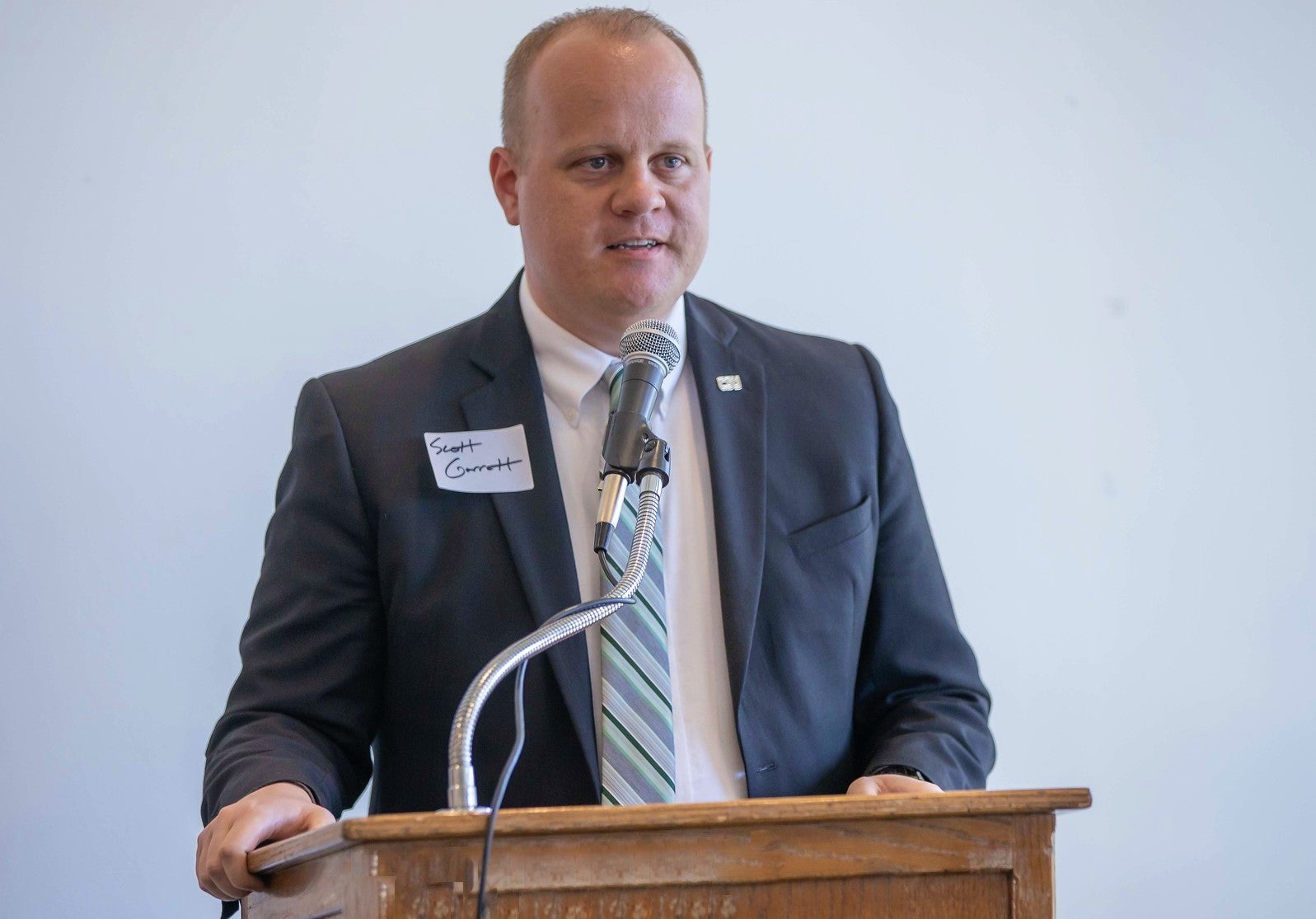 Agreement ensures leadership continuity in implementing aggressive plans for CSU Athletics
CLEVELAND (March 31, 2022) – Cleveland State University has finalized a contract extension for Vice President and Director of Athletics Scott Garrett through June 2026. The university's Board of Trustees cited Garrett's success over his first three years leading the Vikings, including building a student-centric, winning culture that stresses shared, foundational common values, success in the classroom, service to the CSU community, and competitive excellence on the field of play.
Over the last academic year 72 student athletes earned All-League postseason or weekly awards. The Vikings recorded a record-breaking cumulative GPA of 3.55, fundraising improved dramatically, and CSU earned team postseason championships in men's basketball, women's basketball, and men's tennis.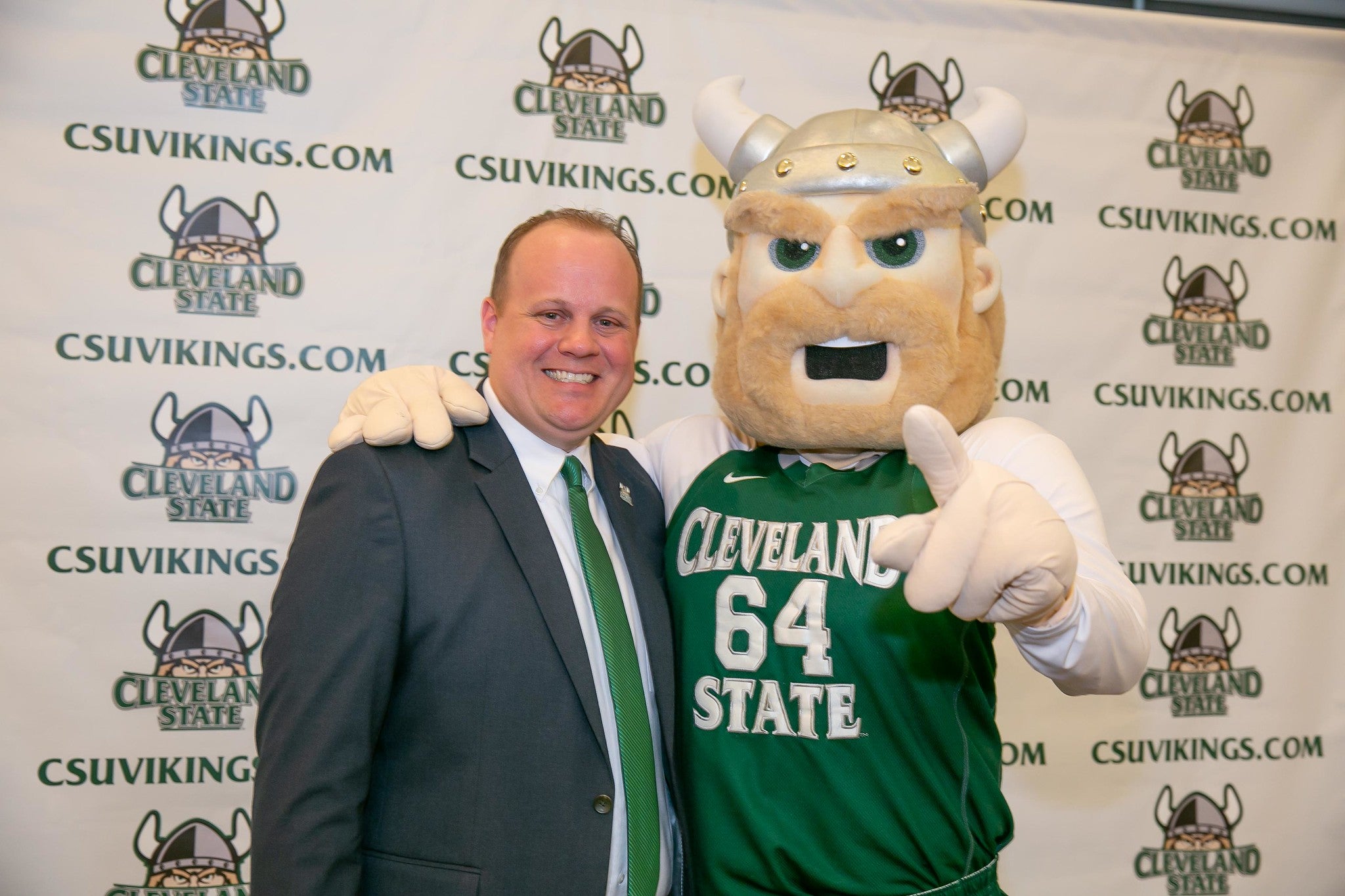 "We have established aggressive goals for athletics in our set of CSU 2.0 priorities, and Scott is the perfect leader to move us forward," said CSU President Harlan M. Sands.
"Under Scott's continuing leadership, we are confident that our best days still lie ahead."
Garrett's original four-year contract was set to expire in 2023. Under the extension, he received a revised salary and bonus structure, including performance and retention incentives.
"We have made tremendous progress over the last three years providing a transformational student-athlete experience," Garrett said.
"Cleveland has become home for our family and we are honored and grateful for the ongoing support from the CSU Board of Trustees and President Sands," he added. "I look forward to continued collaboration with our coaches, staff, my colleagues across campus, and our athletics community supporters in service to our very special student-athletes. Go Vikes!"