Posted on November 19, 2018 at 3:21 PM, updated November 19, 2018 at 3:21 PM Print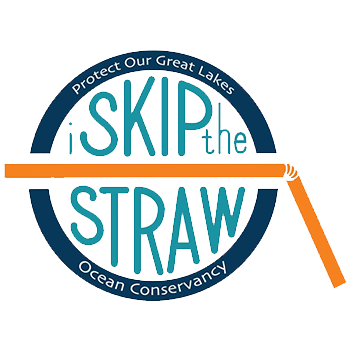 Cleveland State University has launched an initiative to scale back the use of plastic straws on campus. 
It is estimated that millions of plastic straws currently pollute the waters of the Great Lakes, harming wildlife and littering beaches. Every year volunteers clean up hundreds of thousands of plastic straws and stirrers from the rivers and beaches along the Lake Erie coast.
To help reduce the negative impacts of the trash reaching our waterways, CSU Dining is implementing a new initiative to reduce the amount of plastic and single-use waste generated on campus. The "Skip the Straw" program began November 5 at The Viking Marketplace Dining Hall and additional University retail outlets. At Fenn Shoppe, Viking Grounds, and Business Perks, customers will receive a straw only when ordering a smoothie or frozen coffee drink. In the Marketplace and all other retail outlets straws will be kept behind the counter and made available by request only.
"Chartwells accounts across North America are adopting a variety of sustainability initiatives," says Dan Miller, Resident District manager at CSU Dining. "Many campuses have scaled back significantly on their use of plastic straws in particular and we are pleased to be launching a Skip the Straw campaign at CSU."
Plastic straws are frequently cited as one of the top ten contributors to marine debris pollution. Straws are often littered or caught by the wind and washed into storm drains that empty into creeks, rivers, and other waterways. According to Eco-Cycle (ecocycle.org), approximately 500 million straws are used daily in the United States. Unfortunately, single-use plastic straws cannot be recycled. 
"CSU is exploring a number of avenues to reduce our waste to landfill and to be good stewards of Northeast Ohio," says Jennifer McMillin, director of sustainability at CSU. "Minimizing unnecessary use is one way to prevent more plastic waste from potentially reaching our local waterways and ultimately the world's oceans."  
Earlier in 2018, CSU Dining replaced disposable plastic tableware with 100% bio-based compostable tableware. CSU joins a number of other local establishments who've partnered with the Sustainable Cleveland Plastic Reduction Working Group's Skip the Straw campaign including the Cleveland Metroparks Zoo, Merwin's Wharf, MELT, Yours Truly, Saucy Brew Works, and the Winking Lizard.