Posted on October 18, 2021 at 3:38 PM, updated October 21, 2021 at 2:32 PM Print CLEVELAND (October 18, 2021) – Cleveland State University's Department of Theatre and Dance celebrates the return to live theatre in the Allen Theatre Complex at Playhouse Square with Noël Coward's spirited comedy, Blithe Spirit.
Presented on the Outcalt Theatre stage, the season opener runs October 21–31, 2021. The classic comedy has been a favorite on London's West End as well as Broadway stages for decades. "This updated version of the show is a new adaptation that will take place in present day Long Island," says Russ Borski, CSU associate
professor of theatre, who adapted the script and will direct the production.
The play, performed in two acts, offers up fussy, cantankerous novelist Charles Condomine, re-married but haunted by the ghost of his late first wife, the clever and insistent Elvira who is called up by a visiting 'happy medium,' Madame Arcati. Worlds collide, personalities clash and Charlie's current wife Ruth accidentally joins forces with Elvira in the afterlife. These two 'blithe spirits' haunt their hapless husband into perpetuity.
Performances run Thursdays through Saturdays at 7:30 p.m. and Sundays at 2 p.m. Tickets are $5 to $15 and are available digitally through the Playhouse Square ticket office. Tickets and information can be found at https://www.playhousesquare.org/events/detail/blithe-spirit.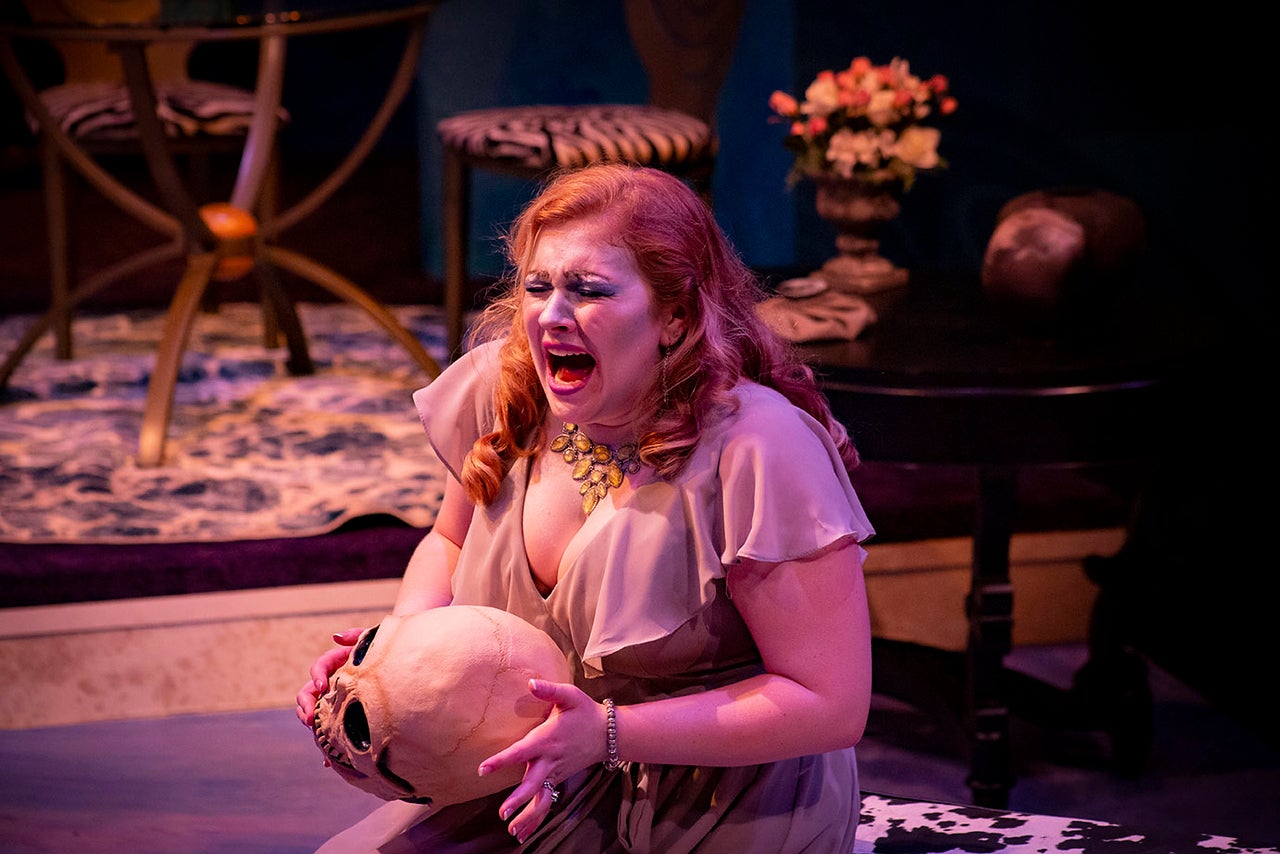 VIEW CAST AND CREW INFORMATION
ASL PERFORMANCE:
An American Sign Language- (ASL)supported performance will be presented on Thursday, October 28. For this performance, sign language interpreters will be present to sign along with the production.
Use code ASL when ordering for a $5 ticket (this performance only). Performing interpreters: Patte Bettis-Eddie, Erin LaFountain and Merry Beth Pietila.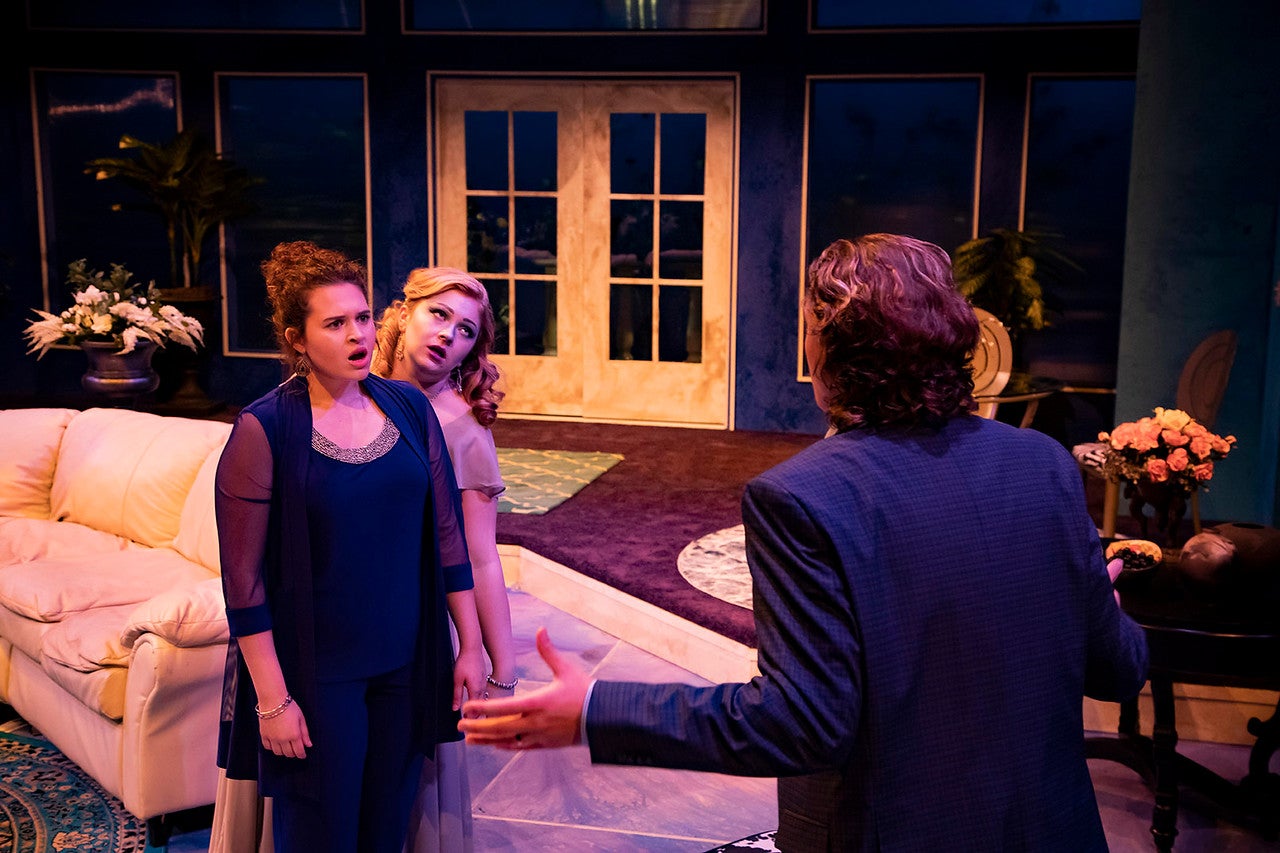 TICKET CODES:
$15 General Admission (no code)
$10 Seniors w/code 1SEN
$8 Non-CSU Students w/school ID & code NST
$5 American Sign Language supported show (10/28 only) - code ASL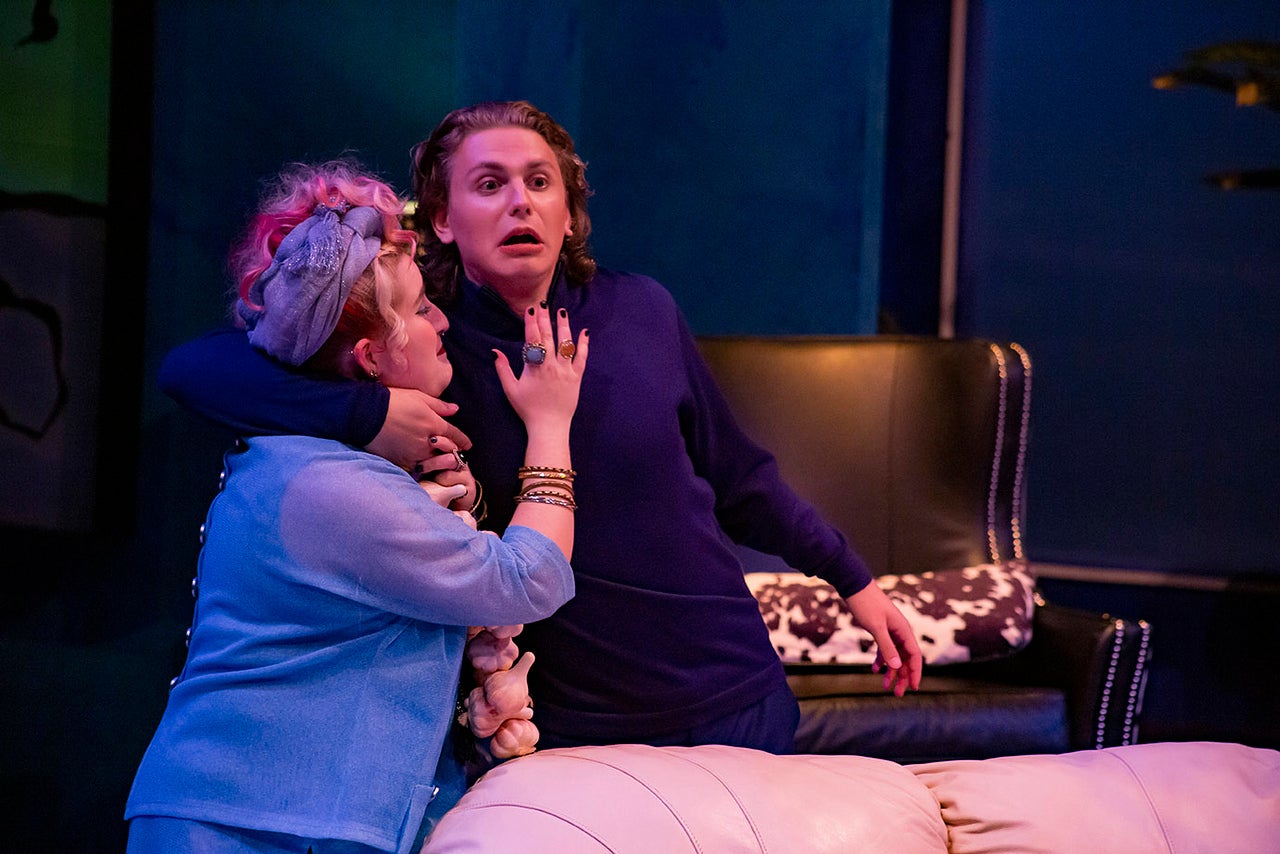 $5 CSU Students w/CSU ID & code STUCSU
$5 CSU Faculty/Staff w/CSU ID & code FAC
$5 CSU Alumni w/code ALUCSU
COVID-19 THEATRE POLICIES: As a resident company of Playhouse Square, the CSU Department of Theatre and Dance requires all show/staff members working and patrons visiting at Playhouse Square to abide by the policies required by our host organization. This includes all mask and vaccination requirements.