Posted on March 1, 2022 at 4:48 PM, updated March 24, 2022 at 4:49 PM Print
Two performances conjure springtime with colorful displays, world premiere work
CLEVELAND (March 1, 2022) – The 2022 Cleveland State University Spring Dance Concert will celebrate the dance program's return to the Allen Theatre on Playhouse Square for the first time since 2019. The main stage will host two performances, March 25 and 26 at 7:30 p.m.
The concert features Cleveland State University dance ensembles: CSU DANCE COMPANY and the apprentice ensemble CSU DANCE GROUP; along with GroundWorks DanceTheatre, CSU's professional dance company in-residence. Choreographers include CSU visiting guest artists, Teena Marie Custer (Spring 2022) of Ephrat Asherie Dance in NYC, and Antonio Brown (Fall 2021) artistic director of AntonioBrownDance and formerly of Bill T. Jones/Arnie Zane Company, who will also present a solo work; Cha-Lee Chan, formerly a member of the Hong Kong Dance Company; and Peter Chu, artistic director of the Las Vegas project-based dance company, chuthis. This repertory concert consists of both newly created and restaged works that represent varied artistic styles, traditions and music.
"These repertory concerts consist of both newly created and restaged works that represent varied artistic styles, traditions and music," said Holly Holsinger, chair and associate professor of CSU's Department of Theatre and Dance. "Audience members can expect to experience a wide range of contemporary work to feed their senses."
About the Concert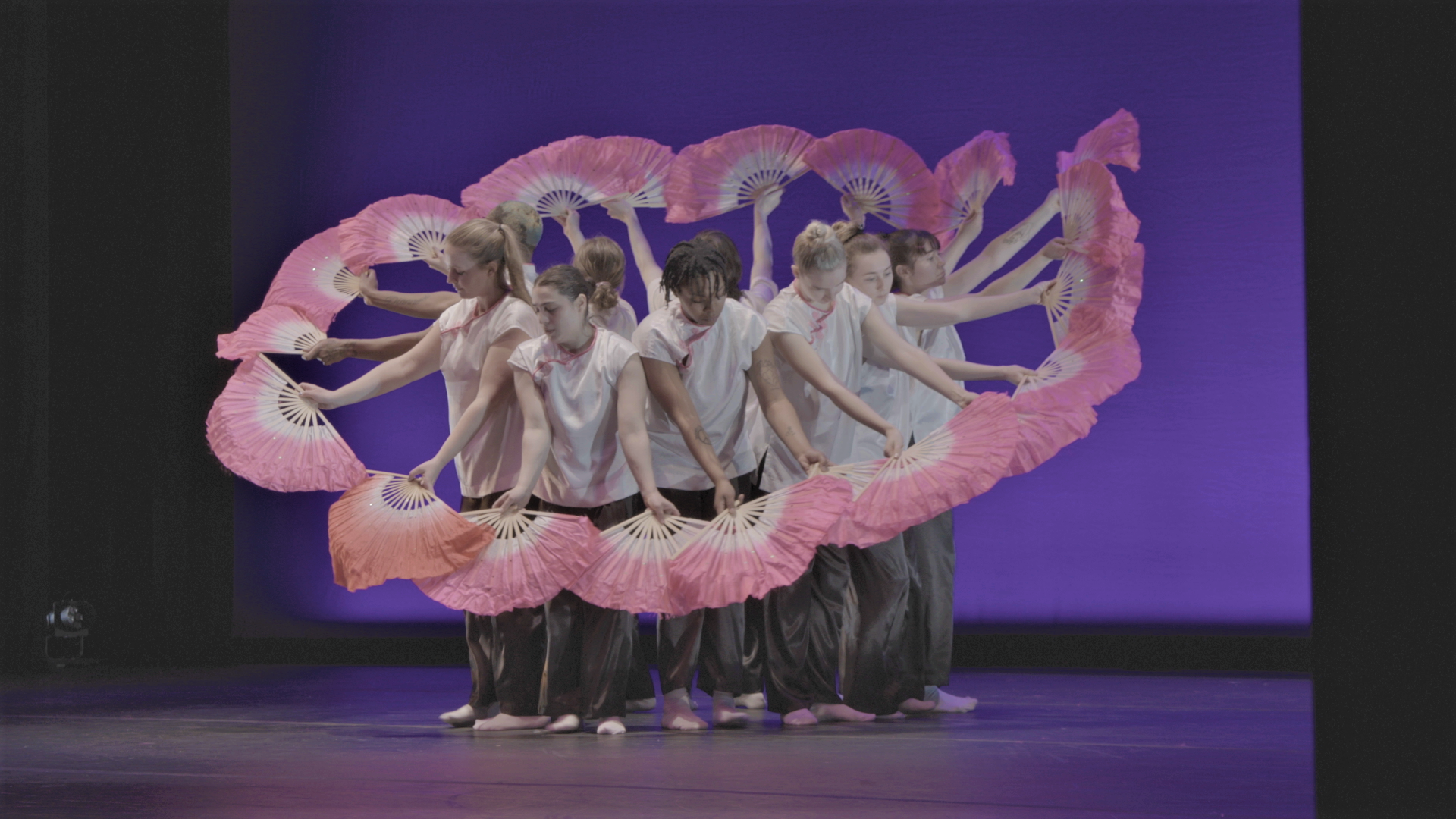 Members of CSU's Dance Company and Dance Group will perform a traditional Chinese Fan Dance, hailing from the Szechaun Province of Southern China and choreographed by Cha-Lee Chan. In creating the specific imagery of the dance, Chan was inspired by the idea of dancers climbing the Crimson Mountain in search of tea leaves that mature only in the heat of high summer. In Flowers of the Crimson Mountain, Chan created significant group shapes for the dancers, including the beautiful azalea flower- which gives the mountaintop its crimson glow.
Teena Marie Custer's restaged work is a commentary on the ingredients and environment that each of us needs to be able to thrive. Like plants needing sun, shade, or water, the dancers reflect on the last two years of pandemic changes and discover how to support each other. The Shade features both CSU Dance Company and Dance Group in a thought-provoking and moving journey.
Returning to the Allen Theatre Stage, Antonio Brown presents his solo work, Offset, a new exploratory solo showcasing the inner workings of the body. Brown's work, On this Day, restaged on CSU's Dance Company, is a work dedicated to the lives and souls of loved ones who are no longer with us in physical form as a celebration of their life on this earth. And, with much anticipation, audience members will have a first look at an excerpt from acclaimed choreographer Peter Chu's yet-to-be-titled world premiere dance work for GroundWorks DanceTheater.
Tickets are $5 with open, unassigned seating and may be purchased by phone at 216-241-6000 or online at playhousesqaure.org.
###
About Cleveland State University
Founded in 1964, Cleveland State University is a public research institution that provides a dynamic setting for Engaged Learning. With nearly 16,000 students, ten colleges and schools and more than 175 academic programs, CSU was again chosen for 2021 as one of America's best universities by U.S. News & World Report, including the #1 public university in Ohio for social mobility. Find more information at www.csuohio.edu.