Posted on September 1, 2021 at 2:35 PM, updated September 1, 2021 at 2:45 PM Print
View a thank you message from colleagues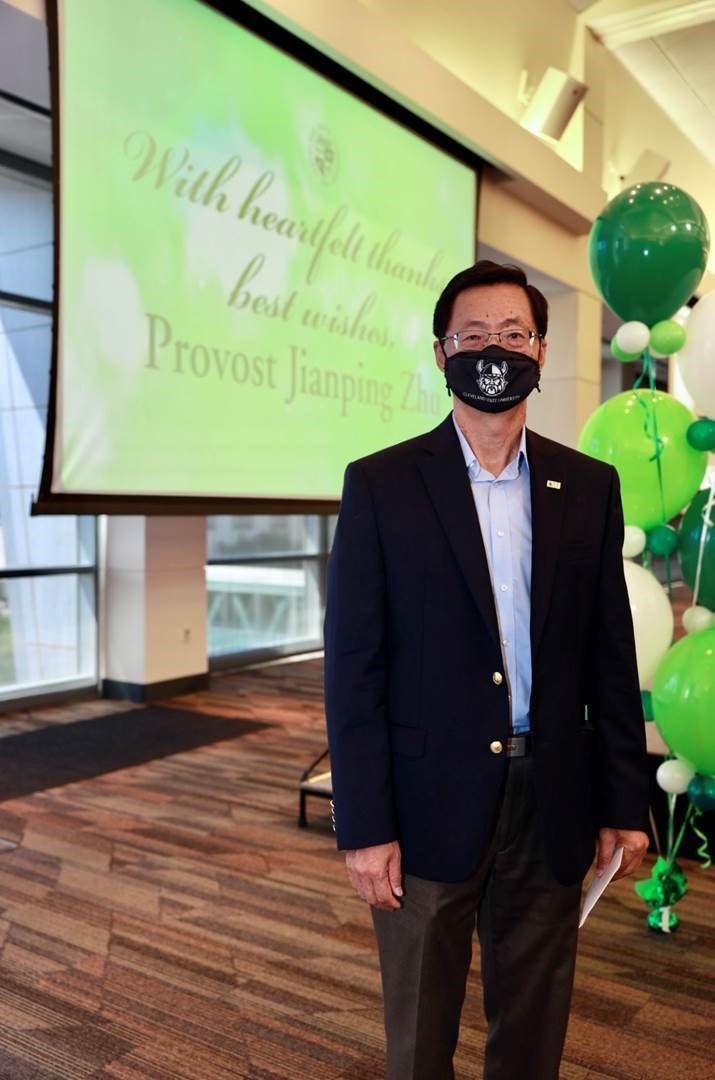 The CSU community gathered at the Student Center to celebrate the accomplishments of Provost Jianping Zhu and to wish him well as he rejoins the faculty as a Professor of Mathematics.
During his more than nine years as a CSU senior administrator – six as Provost preceded by three years as Dean of College of Graduate Studies – Dr. Zhu's leadership has demonstrated unwavering commitment, integrity, humility and exceptional service. During his tenure, he played a key role in hiring over 200 new faculty, renovating and adding research labs and classrooms, developing nationally recognized student success initiatives, establishing CSU Global, transitioning to remote learning and teaching and collaborating on CSU 2.0
We wish Dr. Zhu well on the next step of his CSU journey.