Posted on October 20, 2022 at 9:52 AM, updated April 10, 2023 at 1:41 PM Print
Cleveland State University and Cleveland Metropolitan School District selected to receive Council of the Great City Schools Dr. Shirley S. Schwartz Urban Education Impact Award
CLEVELAND (October 20, 2022)-The Council of the Great City Schools has announced that Cleveland State University (CSU) and the Cleveland Metropolitan School District (CMSD) have been selected to receive the 2022 Dr. Shirley S. Schwartz Urban Education Impact Award for their Cleveland Teaching Fellowship—which seeks to create a diverse pipeline of strong teacher candidates committed to urban education.
CSU's Levin College of Public Affairs and Education and CMSD were the first-ever recipients of the Impact Award in 2011, which was named in honor of Dr. Schwartz, the Council's Director of Special Projects and staff liaison with the colleges of education. 
With generous support from the Cleveland Foundation, the Cleveland Teaching Fellowship engages qualified teacher candidates in paid practicum and student teaching experiences in select CMSD schools. The collaboration has successfully attracted and educated 233 fellows over six years.
"The Cleveland Teaching Fellowship program benefits all involved," said CMSD Chief Executive Officer Eric Gordon. "Student teachers bring a fresh perspective and knowledge of new techniques, while we get a chance to show off the amazing work that we do every day and dispel myths about working in an urban district. The end result is the development of a stronger teaching corps to serve our students."
"The fellowship has attracted some of our most talented students at CSU and deployed them into CMSD classrooms where they are making a tremendous impact," said Sajit Zachariah, Ph.D., vice provost of CSUOnline and former dean of the College of Education, now the Levin College of Public Affairs and Education. "Our fellows are better prepared for the challenges faced in their first year of teaching."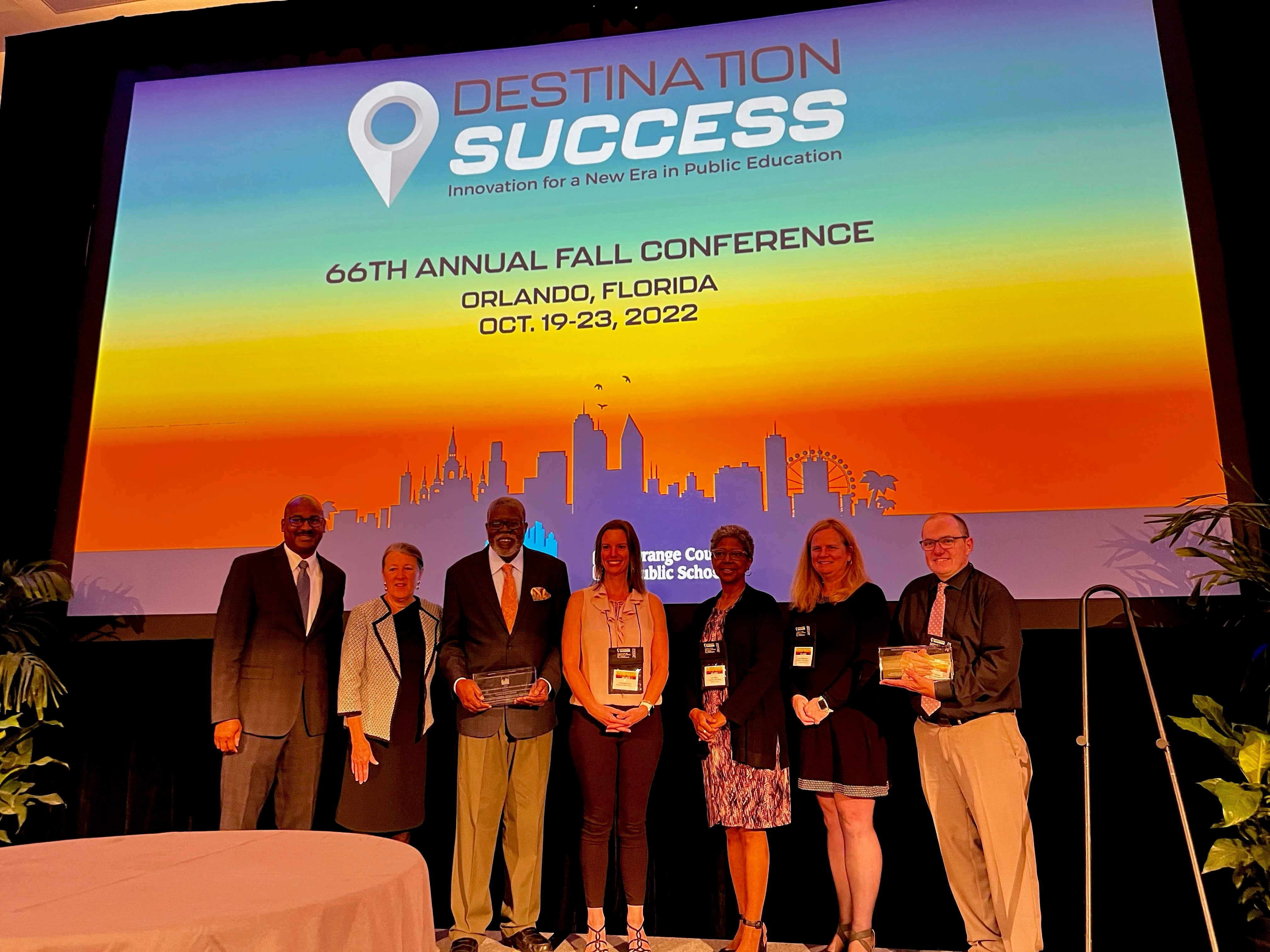 The Cleveland Teaching Fellowship was launched in 2015. According to Courtney Nudell, Recruitment and Retention Coordinator for the Fellowship, the number of Black, indigenous and people of color (BIPCOC) participants has tripled over time with 45% of the fellows in the most recent cohort identifying as BIPOC. Additionally, more than 30% of Fellow graduates (70) are currently employed in CMSD.
"National teacher shortages have only become more dire during the COVID-19 pandemic," said Roland V. Anglin, dean of the Levin College of Public Affairs and Education. "CSU and CMSD have worked deliberately and proactively for many years to grow our urban education workforce. We are proud of this highly successful partnership and thrilled to be recognized by this prestigious award from the Council of the Great City Schools."
More information about the Fellowship can be found at https://cepa.csuohio.edu/office-of-field-services/fellowship-program.
About Cleveland State University
Founded in 1964, Cleveland State University is a public research institution that provides a dynamic setting for Engaged Learning. With nearly 16,000 students, eight colleges, and more than 175 academic programs, CSU was again chosen for 2022 as one of America's best universities by U.S. News & World Report, including the #1 university in Ohio for social mobility. Find more information at www.csuohio.edu.