Posted on May 29, 2018 at 5:28 PM, updated June 5, 2018 at 4:56 PM Print
David H. Gunning named chair and June E. Taylor vice chair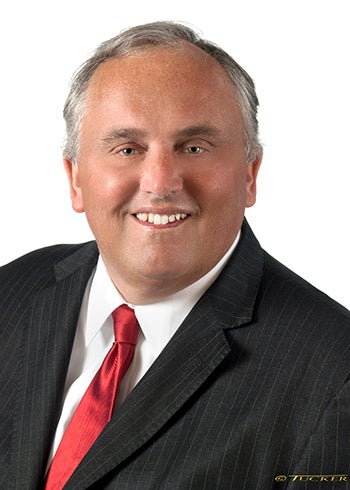 Cleveland State University's Board of Trustees has elected new officers.
David H. Gunning II, a prominent local attorney and community activist, has been elected as the chair of the Board. Gunning has been on the Board since 2012 and previously served as treasurer. He replaces Bernie Moreno, whose term has ended.
In addition, trustee June E. Taylor has been elected vice chair, trustee Terrence P. Fergus has been elected treasurer, trustee Thomas W. Adler has been re-elected trustee development officer.
"David Gunning has been a key partner during my tenure as President at CSU and will provide the leadership and vision necessary to continue the university's tremendous growth as a nationally recognized urban research university," says CSU President Ronald M. Berkman.
"I am honored to take on this role and am looking forward to working with all members of the CSU family to promote the important mission of this central anchor institution, for the benefit of our students and the community as a whole," Gunning adds.
Gunning, a 1994 graduate of CSU's Cleveland‐Marshall College of Law, is a partner with the business advisory and advocacy law firm, McDonald Hopkins. He previously served as executive vice president and chief operating officer of APM Management, a privately held real estate company in Pepper Pike, Ohio. Earlier in his career he was a partner with Roetzel & Andress, where the focus of his practice was in real estate and construction law and financial services.
Gunning is the former chairman of the board of the YMCA of Greater Cleveland, is a member of the Board of Trustees of the Neighborhood Center Association and a former member of the board of the Cleveland‐Marshall College of Law Alumni Association. He also serves on the Cleveland Clinic Children's Hospital Leadership Council.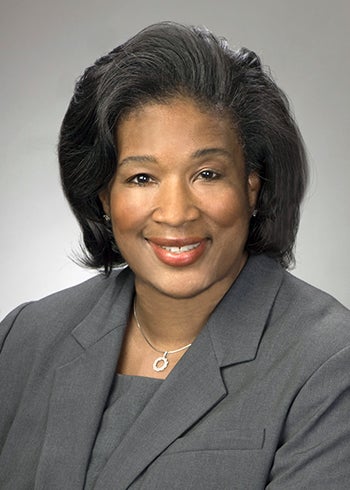 June Taylor is president of MAC Installations & Consulting, LLC, a Cleveland‐based technology firm providing low‐voltage cabling, security, access control, media and sound masking systems. She received two degrees from Northwestern University: a Bachelor of Science in Industrial Engineering, and an MBA from the Kellogg Graduate School of Management with concentrations in finance and marketing.
Terry Fergus, who earned his bachelors of science in accounting from CSU in 1982, is one of the senior principals of FSM Capital Management, LLC. He spent much of his career as a partner with the international accounting firm of KPMG LLP, where he served in a number of senior leadership positions including on the firm's Innovation Strategies Committee and was the firm's national director of Career Transition Services and Insurance Consulting Services.
Tom Adler is a longtime Cleveland bussinessman and community leader. He founded two successful real estate ventures, Adler Galvin Rogers, Inc. and Cleveland Real Estate Partners. He is also past chair of the Playhouse Square Foundation Board and the Downtown Cleveland Partnership and a longtime trustee of the Jewish Community Federation.
For more information on the CSU Board of Trustees and its members, visit https://www.csuohio.edu/board-of-trustees/board-of-trustees.
###