Posted on December 9, 2022 at 2:08 PM, updated January 5, 2023 at 2:35 PM Print
Howard Hughes Medical Institute awards CSU a six-year Inclusive Excellence 3 (IE3) grant for equitable teaching initiatives, identifying barriers to minoritized student engagement
CLEVELAND (December 9, 2022) - As part of a national initiative by the Howard Hughes Medical Institute (HHMI), Cleveland State University has been awarded an Inclusive Excellence 3 (IE3) grant. The six-year grant for a total of $475,000 funds a project to narrow what it would take to foster, promote, improve and evaluate inclusive teaching in STEM (science, technology, engineering and math) studies.
CSU will team with 14 other colleges and universities as part of a learning community that will take a closer look at how to promote inclusive teaching to more effectively engage students from all backgrounds—including those who belong to minoritized student groups. The announcement was released by HHMI on Wednesday, November 30.
"This new HHMI funding will shape faculty career advancement while at the same time incentivize inclusive classroom and lab experiences to increase student achievement and to foster a sense of belonging and purpose in STEM," said Andrew Kersten, Ph.D., Dean of the College of Arts and Sciences.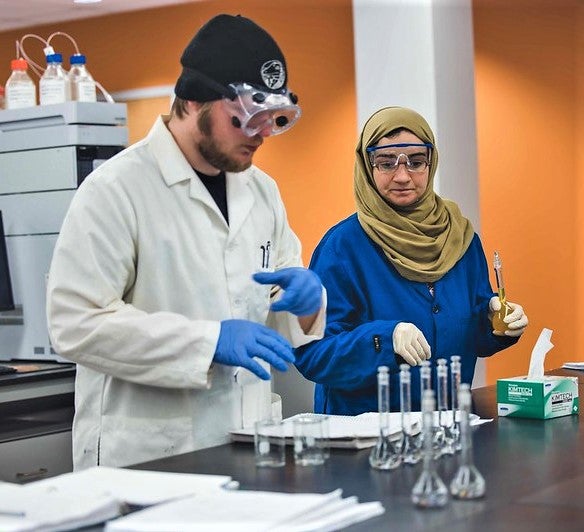 HHMI created the Inclusive Excellence program five years ago to address what it saw as a challenge and an opportunity to help first-generation, non-traditional, and minoritized students (who are under-represented in STEM fields) to achieve success in college.
Participating colleges and universities are charged with defining what "inclusive excellence" means on their individual campus and identifying barriers to inclusion and equity, while strategizing means to increase and improve measurable actions and policies to build institutional capacity for inclusive instruction.
Collaborators within CSU's learning community include: California Polytechnic State University – San Luis Obispo, Centre College, Cleveland State University, Coker University, The College of Wooster, Georgia State University, Lane College, Marian University (Indiana), Occidental College, the University of California- Irvine, University of Connecticut,  University of Mississippi, the University of Richmond and West Virginia University.
The six projects that collaborators will undertake through HHMI grant funding include:
studying students' sense of belonging on their campuses;

exploring how changes to teaching approaches can affect student belonging and learning;

data collection and how institutional data can identify curricular structures that either help or hinder student success;

examining faculty evaluation/promotion structures and how they might be adjusted to prioritize and incentivize strengthening a culture of inclusion;

a review of inclusion research and best practices focused on the establishment of common terms, definitions and building consensus around what inclusive teaching means;

professional development established across the Inclusive Excellence cohort, supporting equitable teaching practices, sustainable faculty behaviors/mindsets, and driving the transformation of learning environments to be anti-racist, welcoming, and inclusive.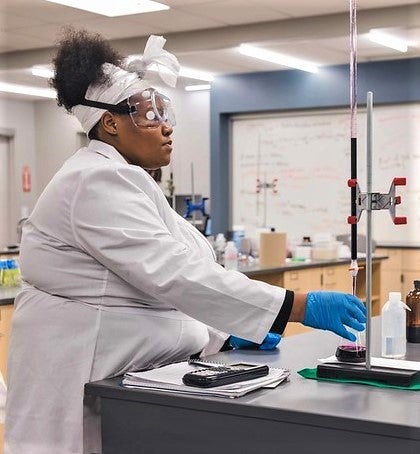 Beginning in Spring 2023, grant funds will support faculty engagement in professional development and the collection and analysis of data relevant to equity in student outcomes -- including graduation rates, progress toward degree attainment, success in critical courses, and faculty use of inclusive teaching practices.
"We see this as an exciting opportunity to build on CSU's recent efforts to better understand and address the barriers to success that often are encountered by our minoritized students," said Kathy McNamara, Ph.D., Professor Emerita and co-principal investigator for the HHMI project.
Dr. McNamara is joined by faculty and staff project leaders from the College of Arts & Sciences: Conor McLennan, Interim Associate Dean for Faculty and co-principal investigator; Kristy Tokarczyk, Senior Assistant Dean; Shereen Naser, Associate Professor, and Ángel Reyes-Rodriguez, Director of McNair Scholars program.
# # #
About Cleveland State University
Founded in 1964, Cleveland State University is a public research institution that provides a dynamic setting for Engaged Learning. With nearly 16,000 students, eight colleges and more than 175 academic programs, CSU was again chosen for 2022 as one of America's best universities by U.S. News & World Report, including the #1 university in Ohio for social mobility. Find more information at www.csuohio.edu.