Posted on May 26, 2022 at 5:03 PM, updated June 1, 2022 at 8:26 AM Print
Ohio Department of Higher Education names CSU to its inaugural class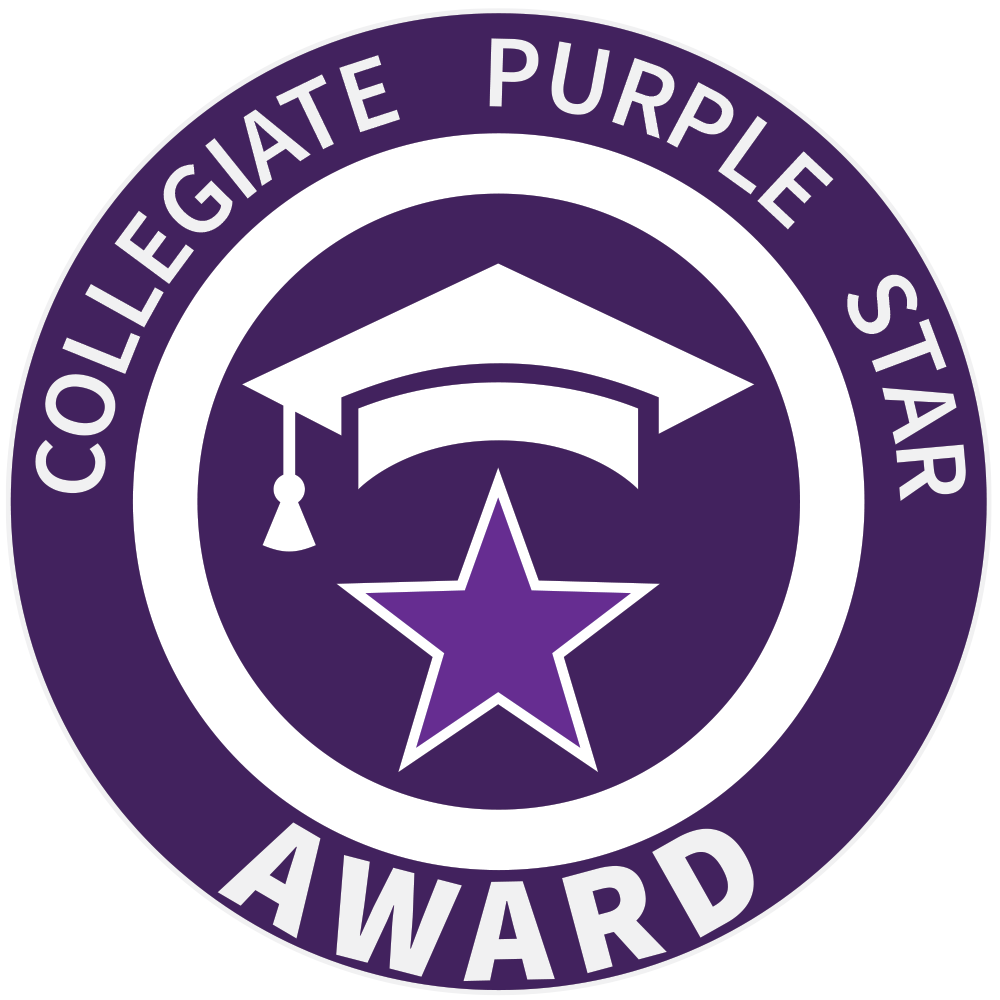 Cleveland, Ohio (May 26, 2022)—Cleveland State University (CSU) has received recognition by the Ohio Department of Higher Education (ODHE) as one of the state's institutions of higher education to achieve a Collegiate Purple Star designation. The new initiative recognizes colleges and universities in Ohio that are supportive of veterans, military service members and their families. The announcement was made in a statewide teleconference on Thursday, May 26.
Through the collaboration of multiple units and staff members, CSU was recognized as a part of this inaugural class for a "clear, deep and steadfast commitment to military-supportive values," said ODHE Chancellor Randy Gardner, who moderated the teleconference.
"We have a deep appreciation for, and commitment to, our student-veterans and 'military-connected' students and families — including the children of veterans who have served in the military — and their contributions to the learning environment at CSU," said Laura Bloomberg, Ph.D., CSU president. "We're also proud of the support services we offer to our military-connected students as they pursue their educations."
For a college or university to be considered for the Ohio Collegiate Purple Star designation, the rigorous criterium also includes acceptance/evaluation of military credits, dedicated career and wrap-around services, student-led organizations and more.
Cleveland State's Veteran & Military Success Center empowers, engages and advocates for the success of all military-connected students. The program recognizes that attending college after serving in the military – or being a military-connected family member – is a transitional process for many.
The center is a full-service, on-campus facility integrating local, regional and nationwide resources and partnerships to help veterans transition from military to civilian life. As a team, CSU's Veteran Student Success Program and its Veteran & Military Success Center offers tutoring and advising, guidance on benefits, a computer lab, multipurpose spaces, academic and therapeutic workshops and even counseling. Together, these on-campus entities also foster camaraderie amongst veterans, who often miss the tightly knit social structure experienced while they were enlisted.
With Cuyahoga County serving as home to more veterans than any county in Ohio—over 70,000 in all—the ongoing impact for CSU's program and center and for the community it serves will continue to grow.
The initial announcement of the Collegiate Purple Star initiative was made on March 8, 2022, when the ODHE introduced a directive announcing the creation of the designation. Ohio is the first state in the nation with such designations in higher education—building upon the state's 2017 initiative as the first state to have K-12 schools designated as Purple Star Schools.